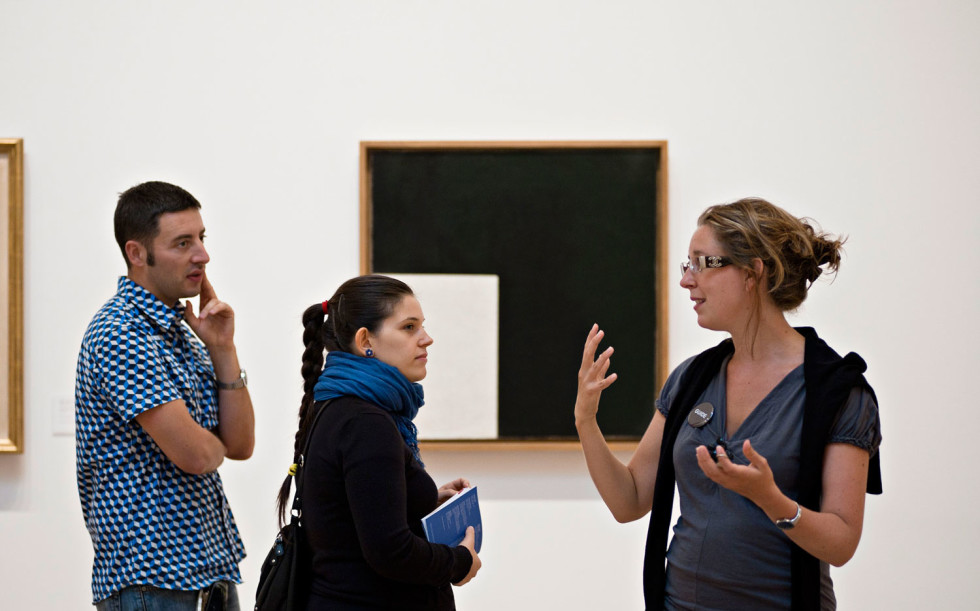 Learn more about art! Book a guided tour for your students, friends, colleagues or club. Experience an inspiring and dynamic environment, discover new perspectives and new angles.
Price guided tours adults
Weekdays (at 10–16.30)
1–30 people: 1750 SEK
Evenings/weekends (at 16.30–18.30)
1–30 people: 2250 SEK
+ admission to exhibitions with admission fee.
Price guided tours schools
Guided tour & workshop
4–6 years old 15 children/group
7 years and older 25 pupils/group
Weekdays: 1 550 SEK (2 hours)
Guided tour
30 pupils/group
Weekdays: 925 SEK (1 hour)
Workshop
25 pupils/group
13 years and older
Weekdays: 1 550 SEK (2.5 hours)
Contact booking
bokavisning@modernamuseet.se
Phone: +46 8 5202 3501 (Tuesday–Friday at 10–12)