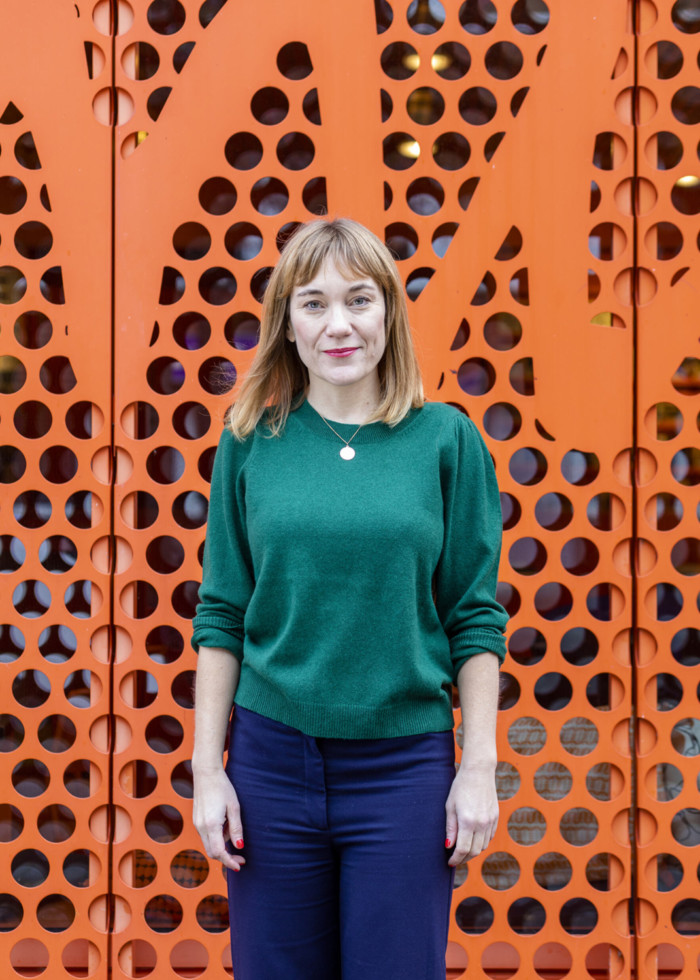 Curator guided tour during Forbidden Culture Week
Illegal Spirits of Sápmi
23.11 2023
Malmö
Welcome to join a guided tour of the exhibition "Anders Sunna – Illegal Spirits of Sápmi", led by curator Joa Ljungberg. The tour is a part of Forbidden Culture Week.
Date: Thursday 24 November
Time: 17.00 – 17.45
Location: The Turbine Hall
Tickets: The guided tour is included in the admission fee. Free admission for those 18 and under.
Please note that the tour will be held in Swedish.
If you have questions, please contact Curator of Learning Susanne Lindblad by mail.
Welcome to participate when curator Joa Ljungberg, guides in a tour of the exhibition "Anders Sunna – Illegal Spirits of Sápmi". For the first time since its acclaimed premier showing at the 2022 Venice Biennale, this work will now be on view at Moderna Museet Malmö.
The artwork measures approximately twenty meters, and the narrative is chronicled in six chapters that span from the 1970s to the present, with one large painting per decade. Anders Sunna portrays his family's half-century-long conflict with the Swedish state. The disputes that have shaped the lives of three generations of the Sunna family originate in the 1971 Reindeer Husbandry Act and how it came to be interpreted. The artwork is included in the Moderna Museet Collection.
About the Forbidden Culture Week
Forbidden Culture Week highlights artistic freedom and censorship through culture that has been censored, banned or banned at some point, somewhere and for some reason. We increase awareness of the limitations of artistic freedom in the world, in Sweden but also in our own everyday life.
The initiator of Forbidden Culture Week is the cultural administration in the city of Malmö and the week is carried out together with Skånes Dansteater, Moderna Museet Malmö, Cinema Panora, Cinema Spegeln, Inkonst, Reporter without Borders and Malmö University.