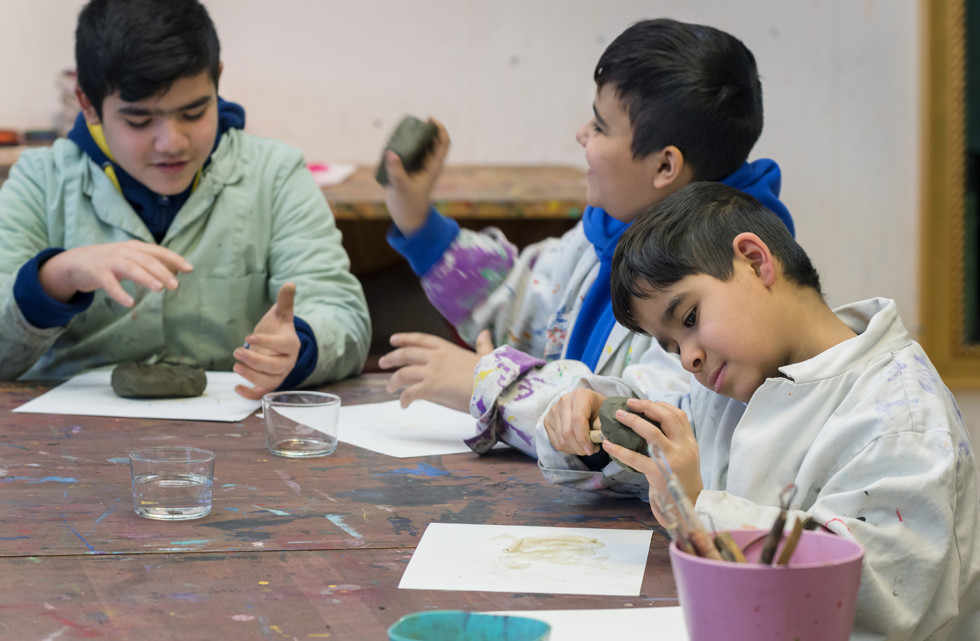 Family Workshop
Experiment and create together
Malmö
Bring your kids to the museum and set your creativity free together in our workshop!
Welcome to our workshop on the last Sunday of each month! Kids and adults create together with inspiration from the current exhibitions. Each workshop has a unique theme based on the exhibitions on display.
Theme 28 November: The body and its parts
The artist Julia Bondesson has in her exhibition sculpted lots of body parts! Some sit together into whole bodies, some lack some part and other body parts live their lives for themselves in the exhibition. In "The Man with the Blue Face", the other exhibition, we also see several sculptures of heads and whole bodies. What happens to these figures who lack a body, what happens to those who lack a head? How can it feel exactly as it should be, but at the same time so strange when something is missing or has been added?
In the workshop we build body parts or bodies. Do you want to build your own hand, a foot, a head? Maybe an arm that makes some special movement? Or maybe a single big nose? Maybe it will be a whole body, or one where something is missing or has been added? We create in self-drying artist clay and natural materials.
Welcome!
Family Workshop

Time: Drop-in between 11.15-15 on each occasion.
Date: 28 November
Age: From 4 and up, in the company of an adult
Tickets: Limited number of participants, first come, first served. Children only in company with an adult.