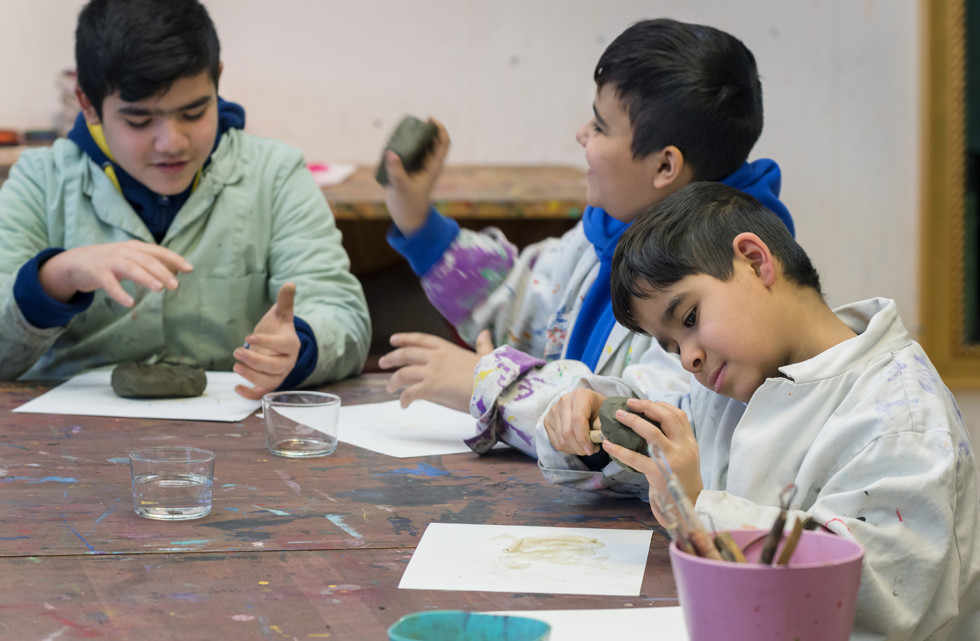 Family Workshop
Experiment and create together
Malmö
Bring your kids to the museum and set your creativity free together in our workshop!
Welcome to our workshop on the last Sunday of each month! Kids and adults create together with inspiration from the current exhibitions. Each workshop has a unique theme based on the exhibitions on display.
Theme 23 February: The supernatural nature
Has nature – animals and plants – ever surprised you? Have you ever been outdoors during a thunderstorm? In the exhibition Sensing Nature from Within which is currently showing in our large Turbine Hall, the various artists explore how or if we humans live in harmony with other animals and plants. this sunday we listen, watch, feel and think together. In Verkstan we are enchanted by the magical nature! The supernatural nature. With materials such as paper, pastel chalk, charcoal and materials from nature, we work two-dimensionally when we try to give that almost magical moment shape and color. Warm welcome!
Family Workshop

Time: Drop-in between 11:15-15.00 on each occasion.
Upcoming dates: 23 February, 26 April, 31 May, 28 June, 26 July, 30 August.
Age: From 4 and up, in the company of an adult
Ticket: Limited number of participants, no advance booking required. Free admission!