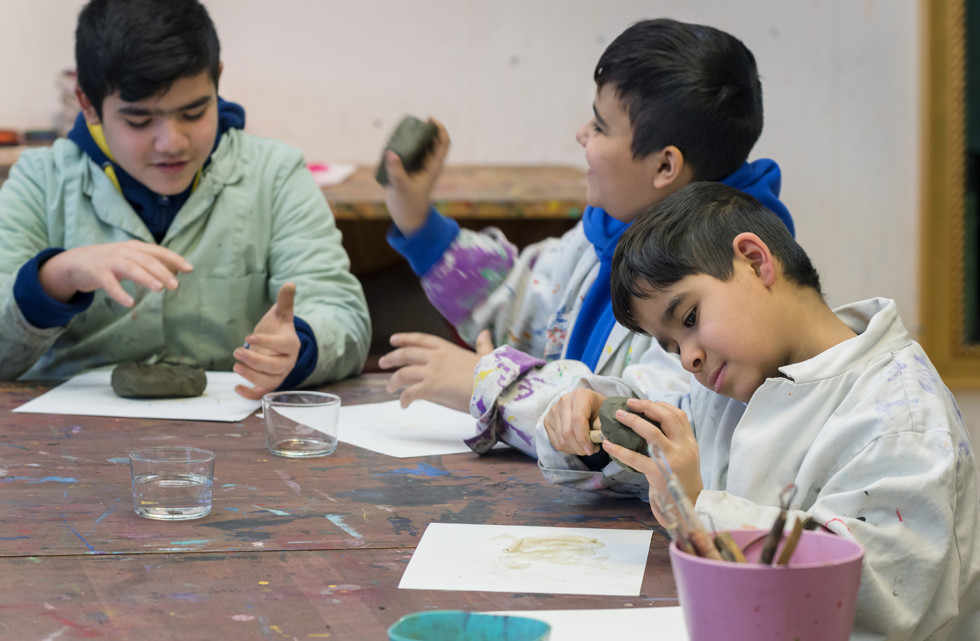 Family Workshop
Experiment and create together
27.1 2019 – 26.1 2020
Malmö
Bring your kids to the museum and set your creativity free together in our workshop!
Welcome to our workshop on the last Sunday of each month! Kids and adults create together with inspiration from the current exhibitions. Each workshop has a unique theme based on the exhibitions on display.
Theme June 30: What does music look like?
Andy Warhol is known for many different things. There may not be so many who associate him with album covers, but he actually designed many of them. In the Warhol 1968 exhibition, a collection of all Andy Warhol's album covesr is shown for the first time ever. Is it possible to see what kind of music a album cover packs? What really characterizes a good, cool, or interesting album cover? How do you design your own album cover, and to which music? With inspiration from Warhol's cover, we create in Verkstan and investigate what music can look like!
Theme July 28: Abstract!
In the world of art creating abstract can be an exercise for the imagination and a playful way of painting without depicting anything we can recognize from reality. This Sunday we discover large, abstract paintings in the exhibition Blue Is the Color of Your Eyes. What do we see? How did the artists work? And how does it feel to paint without depicting reality? We try by creating our own abstract paintings on paper and canvas in the Workshop.
Theme August 25: Fables and other stories
The artists Majlis Agbeck and Johan Röing use different materials; textile and wood respectively. Often one or more animals are included in their artwork. In the Workshop this Sunday you can test textile materials to create your story. Maybe an animal plays the lead role in what you want to tell? How does it feel to draw with a thread? Together we experiment and explore the materials.
Family Workshop

Time: drop-in between 11:15-15 on each occasion.
Age: From 4 and up, in the company of an adult
Ticket: Limited number of participants, no advance booking required. Free admission!
Calendar events

Family workshop
Recommended
Family workshop
In Swedish