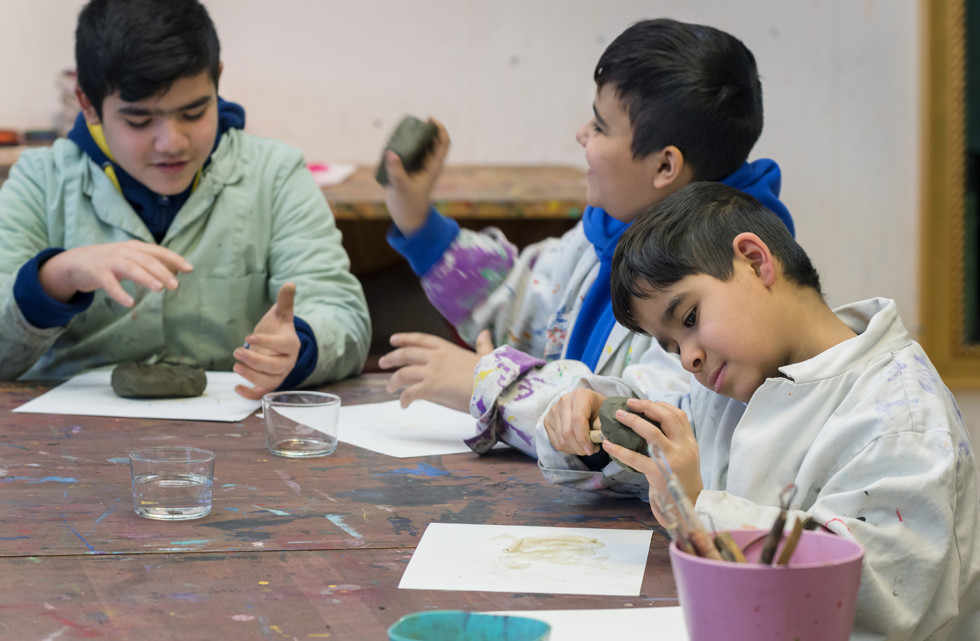 Family Workshop
Experiment and create together
27.1 2019 – 26.1 2020
Malmö
Bring your kids to the museum and set your creativity free together in our workshop!
Welcome to our workshop on the last Sunday of each month! Kids and adults create together with inspiration from the current exhibitions. Each workshop has a unique theme based on the exhibitions on display.
Theme October 27: Super animals!
This Sunday we take inspiration from the exhibition Sensing Nature from Within, where you can discover several new ways of thiningk about our world and everything and everyone who lives here: animals, machines, plants, people and things. On the theme of more-than-human, we create, and talk about, how to understand the boundaries between these categories. Create a "cross-border" creature with inspiration from man, animal and plant – a so-called super animal! In Verkstan we work 3-dimensionally with different materials!
Family Workshop

Time: drop-in between 11:15-15 on each occasion.
Age: From 4 and up, in the company of an adult
Ticket: Limited number of participants, no advance booking required. Free admission!