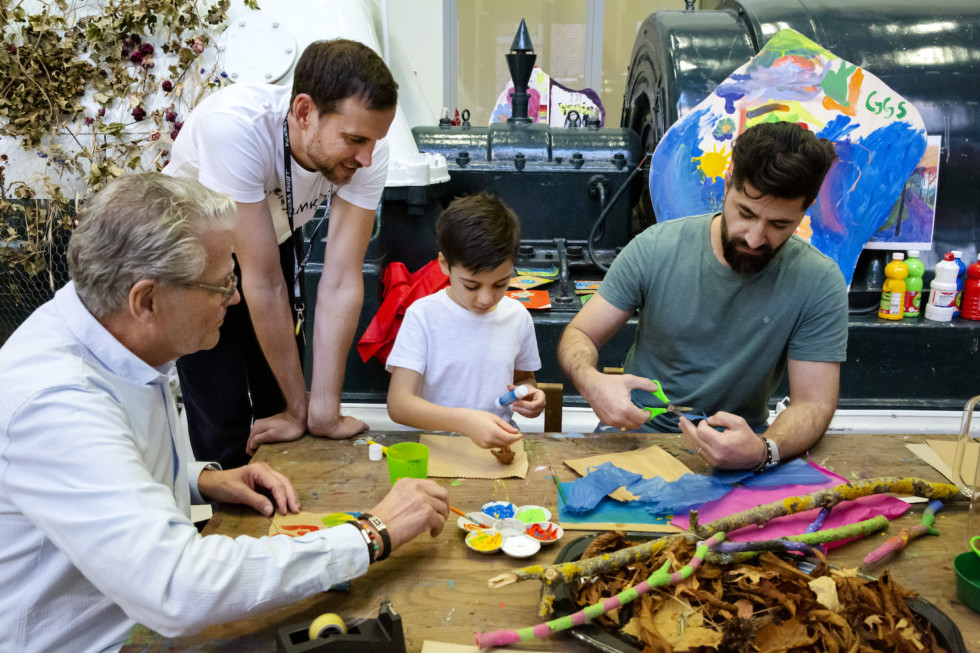 Family Workshop
Experiment and create together
Malmö
Bring your kids to the museum and set your creativity free together in our Family workshop!
Date: Every last Sunday of each month
Time: Drop-in between 11.15–15.00
Age: From 4 and up
Tickets: Limited number of participants. First come, first served. Children only in company with an adult.
Welcome to our workshop on the last Sunday of each month! Kids and adults create together with inspiration from the current exhibitions. Each workshop has a unique theme based on the exhibitions on display.
Theme 27 November: Liquid painting
Paint with liquid markers! Inspired by Anna Ling's work in the exhibition Twilight Land, we create abstract paintings in the workshop. We let ink float over paper and create different shapes and patterns. How can we create designs with liquid ink? By letting the marker flow or drip on wet paper? What patterns appear in your ink painting?
In Anna Ling's ink drawings, the artist has taken inspiration from photographs of eelgrass meadows outside Tjörn. Eelgrass beds are often called "the sea's nursery" as they are extremely important for fish life in the sea. In her work Zostera marina the ink wash layers of transparent layers give the feeling of looking down into the eel grass undulating masses of leaves and you can also detect camouflage patterns.
Just like Anna Ling, we get inspiration from photographs, from different species that are important for life on our planet such as eelgrass, bees and sharks. We paint, think and talk about why it is important to take care of the species that exist on earth and why they are so important.