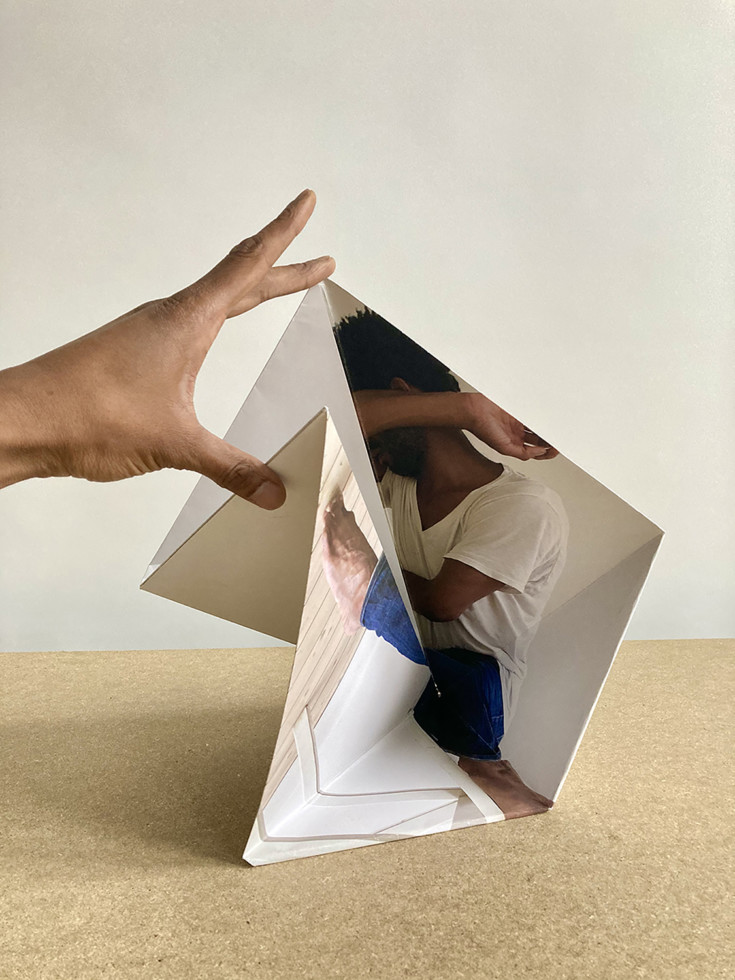 Opening: Jimmy Robert – Assymetrical Grammar
Join us at the opening!
31.3 2023
Malmö
Welcome to participate in the festive opening of the exhibition "Jimmy Robert – Assymetrical Grammar"! Listen to welcome speech and introduction to the exhibition. The artist is present. There will be a performance during the evening.
Date: 31 March
Time: at 17.00–20.00
At 17.30 Museum Director Elisabeth Millqvist and Curator Andreas Nilsson gives an introduction. In presence of the artist.

At 18.00 Performance
Free admission during the opening night. Moderna Caféet is open during the evening.
Jimmy Robert works with staging art historical discussions and contemporary issues. His art, which often brings out a poetic dimension in everyday materials, breaks down the division between image and object. Robert examines the relationship between body and material and exposes art history to new interpretations in regards to gender and ethnicity.
Jimmy Robert's work explores the political in observation, questioning established conceptions, and opens up for interpretation from multiple points of view. A recurring feature is how meaning is created in the relationship between place, body, and artwork, where all parts appear equally active. His work also poses questions about how a movement can be preserved and how it can be presented in an exhibition context.
Our bar will be open all evening.