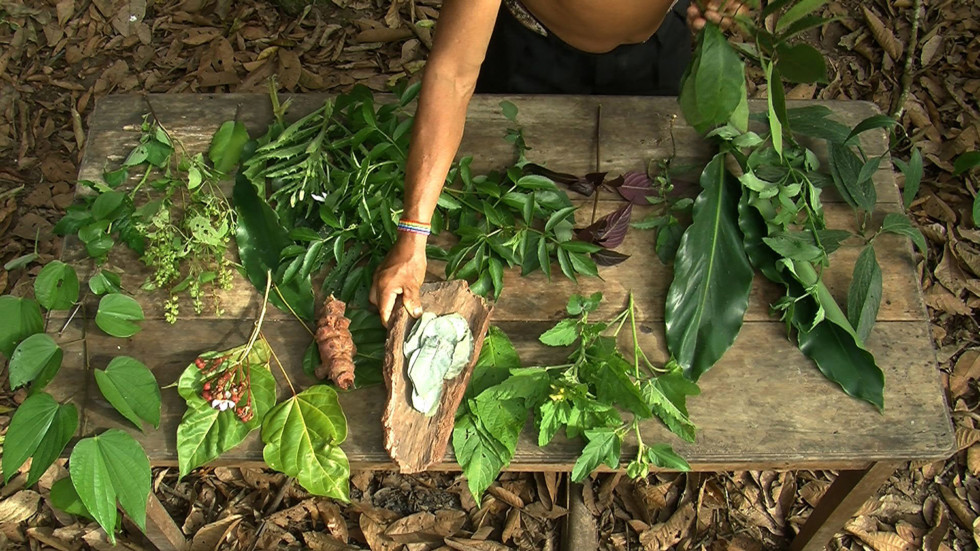 Sensing Nature from Within: Should nature be granted legal rights?
Seminar, talk and after work
16.1 2020
Malmö
The project Sensing Nature from Within is part international art exhibition featuring 12 artists and artist groups, part extensive programme of lectures, talks, and performances.
Welcome to this second seminar where we will discuss how the modern society's attitude toward the living world has proven dangerously unsustainable. As a result, the interest is now growing for more holistic worldviews and in several places around the world, judicial bodies have for the first time recognized nature as a legal subject.
The seminar begins with four lectures followed by a moderated discussion between seminar participants and the audience. If you like to continue the discussions, our cafe is open for happy hour after the seminar.
Ursula Biemann: Artist whose work Forest Law transports us to Sarayuku in the Amazon Rainforest where the indigenous population has managed to push back commercial exploitation by gaining support for their holistic worldview.
Anders Ögren: Lecturer in Economic History at Lund University. Explores the emergence of the concepts of economy and ecology.
David Harnesk: Associate Professor at the Lund University Center for Sustainability Studies. Examines how social movements have managed to achieve environmental conservation effects by shifting ownership.
Pella Larsdotter Thiel: Ecologist working with Transition. Co-founder of the Transition network, Lodyn and End Ecocide Sverige. Pella Larsdotter Thiel will present examples of how the cosmology of indigenous people has interacted with Western society and its institutions. The Universal Declaration of the Rights of Mother Earth is one example.
Curator: Joa Ljungberg
Sensing Nature from Within: Should nature be granted legal rights?
Date: January 16th 2020
Time: 16.00-18.00, followed by happy hour in our café. You will get 20% discount on all snacks and food.
Language: This event is held in part English, part Swedish.
Cost: Free admission.
Tickets: Limited number of seats, pre-booking required. Please note that the registration is in Swedish. All tickets for the seminar will be released on January 7 at 9 am. The event is now fully booked. Click here to register to the reserve list.
The seminar will be filmed. If you do not want to be filmed, please place yourself on the back rows and contact the photographer.
The programme has been developed in collaboration with the Agenda 2030 Graduate School at Lund University. All events (aside from one performance) take place at Moderna Museet Malmö and are followed by a Happy Hour in our café. With support from Region Skåne.