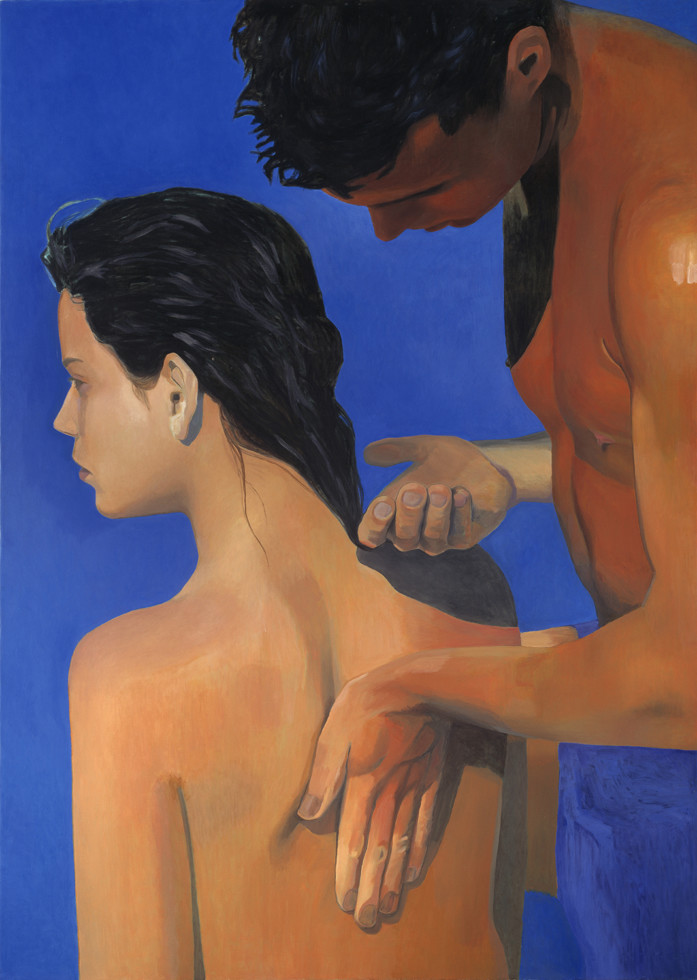 Conditioned Movement
Works from the Moderna Museet Collection
26.2 2022 – 29.1 2023
Malmö
Moderna Museet Malmö's 2022 collection exhibition, entitled Conditioned Movement, examines universal and existential themes such as time, movement and materiality in relation to museum conservation work. The exhibition, a cooperation between the museum's curator Andreas Nilsson and the artist duo of Gideonsson/Londré, features several rarely shown works dating from the middle of the nineteenth century to today, presenting them in new dialogues.
Conditioned Movement probes the idea of a museum collection that exists in an intermediate state between dormancy and exposure, one in which objects and bodies laden with content are resurrected at periodic intervals. The works in the exhibition animate various stages of human activity and subtle gestures that open many potential paths through transformations that seem to offer a glimpse of the infinite on the horizon. The material and the underlying ideas are just as likely to be rooted in the highly personal as in the broadly universal. In a collection that brings together a variety of artistic expressions and concepts, surrealism meets logic and natural science meets the fantastical.
In addition to serving as co-curators, the artist duo of Gideonsson/Londré has also contributed a new work of art that is based on the role of the conservator. Gideonsson/Londré traces, transforms, and illuminates the often unseen preservation work that goes on behind the scenes at a museum. That work is transformed into a ritual and introduces a temporality in which the dead are brought together with the living. The work has both static and performative components, and it activates the exhibition over time.
Curators: Andreas Nilsson and Gideonsson/Londré
The exhibition presents works by:
Gianfranco Baruchello, Hans Bellmer, Nina Canell, Lygia Clark, Cecilia Edefalk, Roger Fenton, Simone Forti, Axel Fridell, Gideonsson/Londré, Hans Hammarskiöld, Susan Hefuna, Susan Hiller, Rebecca Horn, Åke Karlung, Lee Lozano, René Magritte, Mark Manders, Katja Novitskova, Claes Oldenburg, Klaus Rinke, Lenke Rothman, Wolfgang Tillmans.
The exhibition is presented in the Left Gallery