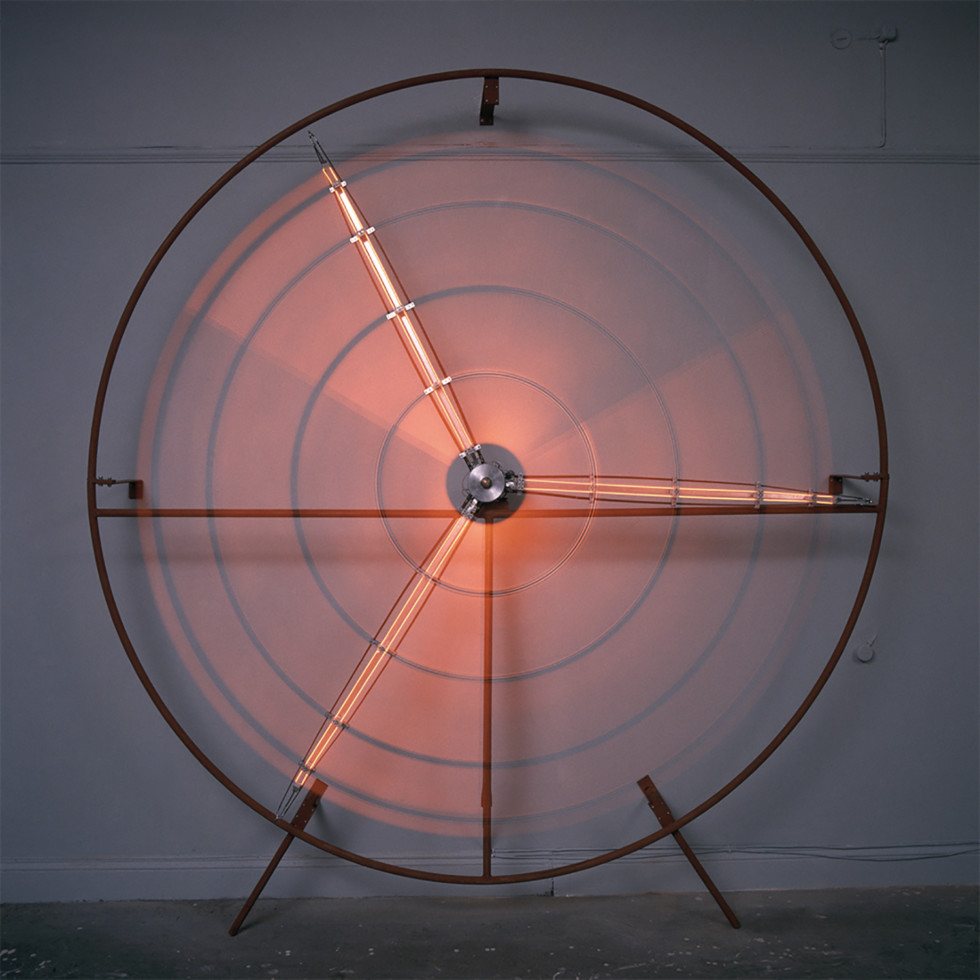 Ulf Rollof
Urgent
22.6 2017 – 11.2 2018
Malmö
The exhibition Urgent addresses the major issues of our day, and summarizes forty years of Ulf Rollof's artistic career in an existential and physical experience.
Since the 1980s, Ulf Rollof (b. 1961) has worked with a multitude of different materials and expressions—sculpture, works on paper, moving images, experimental painting, mechanical installations, and photography. The exhibition Urgent features some twenty works, ranging from his early watercolors to photographs, from large installations to his shooting paintings and the latest large lightbox paintings. Moderna Museet has a comprehensive collection of Rollof's work, and the exhibition complements these with a number of important pieces on loan from private collectors and from the artist himself. Visitors will now get a chance to experience a rich and broad body of work by an artist whose work feels very relevant today.
Ulf Rollof creates his art in dialogue with what he is experiencing here and now. But although the point of departure is always the artist's own experiences, the resulting works are never private; they touch on the universally human with great force. Rollof's work deals in various ways with boundaries—boundaries between the organic and the artificial, and between the rational and the occult, as well as physical national boundaries. Other recurring themes include time and movement, and the relation between two opposites—such as hot and cold, life and death, man and animal.
Rollof's art has been shown all over the world, including at Documenta IX in Kassel, Germany in 1992, at the Venice Biennale of 1999, and at Mexico City at MUAC in 2009. Rollof was born in 1961 and now lives and works in Stockholm. A richly illustrated catalogue is being produced in conjunction with the exhibition, which will be published this fall.
Curator: Iris Müller-Westermann
Introduction film to the exhibition
With the artist Ulf Rollof and curator Iris Müller-Westermann.