MALMÖ. 20 JANUARY AT 6, 7 & 8 PM.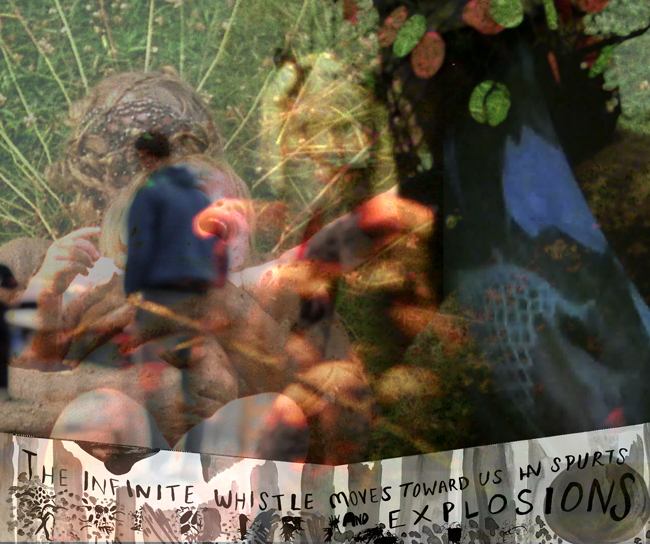 Architecture of an Atom: The Infinite Whistle Series
A performative cinematic contemporary art opera by JULIACKS
Entering a fictional realm, one confronts the limits of control as a viewer and participant in the subjective and inaccurate social experiment that is the Infinite Whistle series. You – an adult child, move into an abandoned pool. You – a stateless person, may be given a real, important document and will only be allowed inside for one act out of three. There will be tasks, open mouths, wide eyes. You will have the choice of participating in creating a score for the performance. There will be dissonance and harmony. There might be pleasure.
There is a moment in a story that everyone knows but cannot be expressed. This negative space. Within this moment is a complex blend of feeling and thought: recognition, rejection, a pressure at the back of your head, your eye, the pounding of your leg against the seat – the leave-taking of your mind into its ether region. There is the momentary unification with another person through their ideas, imagination, and body, be they one or many.
In the night
the light comes from under the surface
the water warm from the day
the air above
don't worry
lurking in the edges
we swim
passing the wakeful time
screeches unheard
silk water soft
enclosed
a fortress balmy
enclosing you
around us the sweeping of plants
a little boy and a broom
sweep sweep sweep
we are alone in the pool
sweep sweep sweep
we are manatees
sweep sweep sweep
we are nothing but water
sweep sweep sweep
we are water.
–
–
we clamor
struggling
weight upon weight
lifting up
being pushed down
little boy on top of our head
into the lungs
we are water
We are water
Hands in the air
breath breath breathe.
Live sound score by Gaerra (Malmö), & Family Underground (Copenhagen) and the audience. Amager Whistle features Malmö-based cartoonist Kolbeinn Karlsson and was filmed by visual the Mikael Lindahl, Malmö. Pre-recorded music by MAG (Gothenburg), Manuel Cascone (Italy), the musicians Roy Boswell, Sanna Lehto, Julian Parker, Emilia Pennanen, and Jone Takamäki (Finland).
The performance is a part of the exhibition THE SUPERSURREALISM. The performance is presented at Tthe Loading Dock 20 January at 6, 7 and 8 pm.
Limited seating – book your tickets now: info.malmo@modernamuseet.se