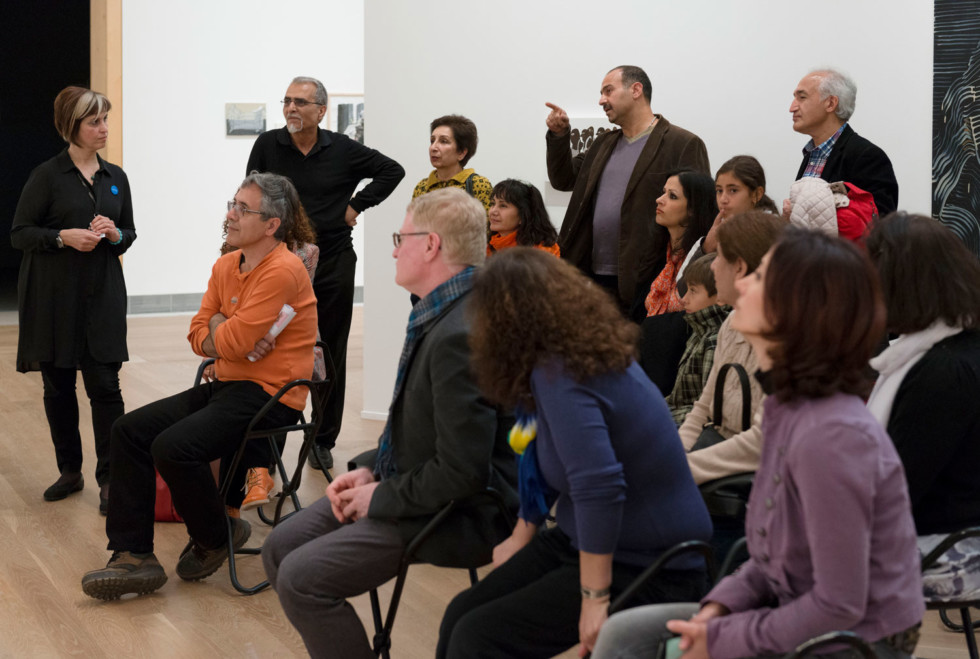 Art and language workshop
Practice Swedish and look at art on Wednesday afternoons
4.3 – 13.5 2020
Stockholm
Do you want to view art and talk about exhibitions and works of art in Swedish? You are welcome to take part in an art and language workshop where those who have Swedish as their second language can practice speaking together in smaller groups. In the workshop, you will also get to try painting in a pleasurable and investigative way in the museum's workshop, a coffee and snack break is included as well.
The museum is closed and art and language workshop are cancelled 18, 25 March and 2 April.
This is a precaution to prevent the risk of spreading coronavirus.
Art and language workshop
Practice Swedish and look at art on Wednesday afternoons
Dates: 4 March, 11 March, 18 March, 25 March, 1 April, 15 April, 22 April, 29 April, 6 May, 13 May 2020
Time: at 14–16. We meet in the main entrancé, floor 4, at 14.00.
Place: Moderna Museet collection, floor 4 and the Workshop, floor 2.
Language: Swedish
Price: free admission
Registration information: voluntary registration via Meetup
For those who have Swedish as a second language and want to practice together with others.
No previous knowledge is required and no registration is needed, just show up.
You are welcome to attend multiple workshops.
Viewing Moderna Museet's collection
Moderna Museet has one of Europe's finest collections of modern and contemporary art. In the collection, there are key works by Pablo Picasso, Henri Matisse, Dorothea Tanning, Andy Warhol and Niki de Saint Phalle, as well as, contemporary artists. We will view artworks in the collection and also investigate the temporary exhibitions. After that, we will go and create something in the museum's Workshop, have coffee or tea, as well as, conversations in Swedish in smaller groups.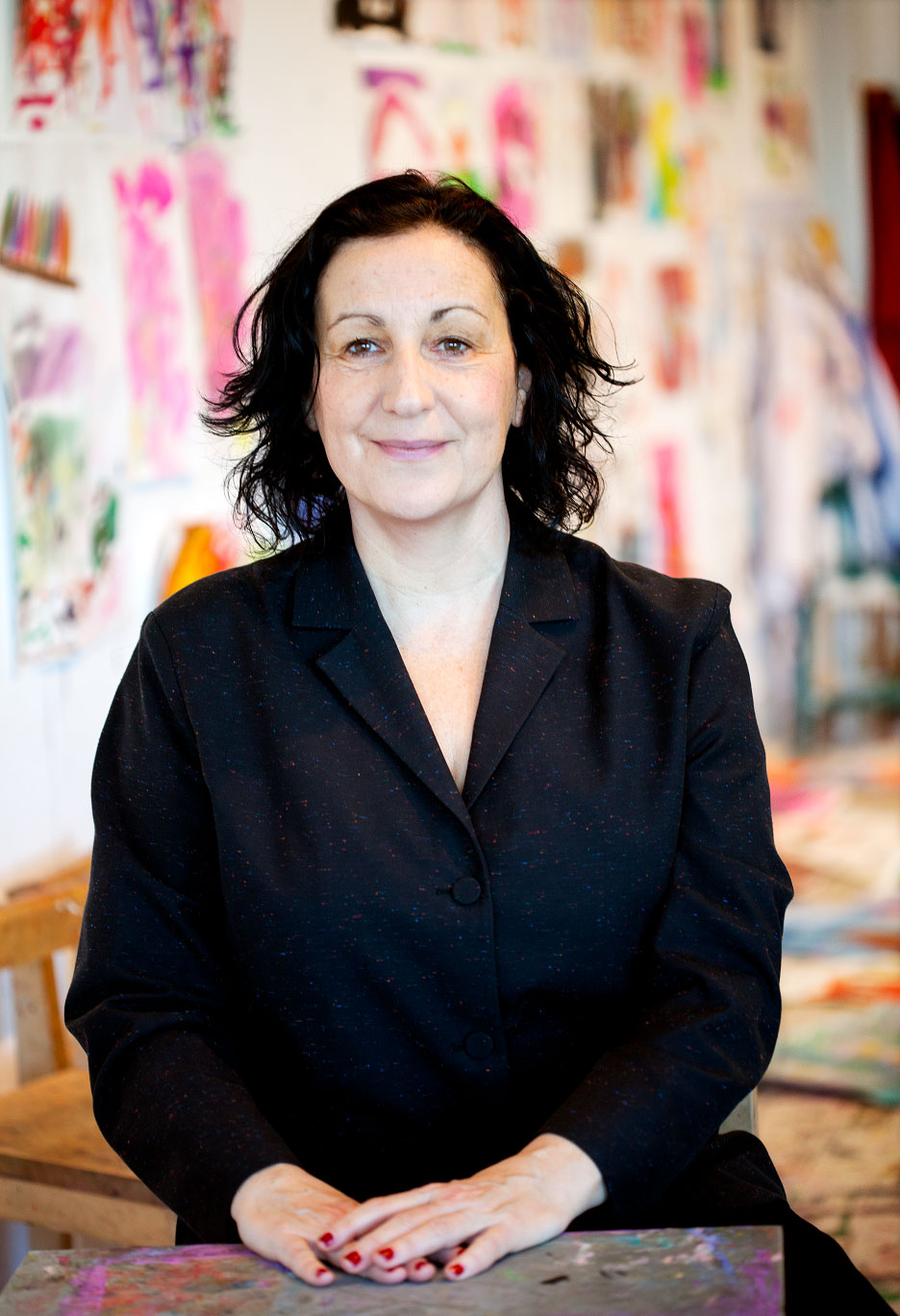 The very best way to look at art is together with others in a group. It expands our understanding of our similarities and also gives us the opportunity to understand that there are many possible interpretations when it comes to art. The experience is definitely more impactful! – Nina Blom Bussoli, art educator Moderna Museet.
Art educator Nina Blom Bussoli
Nina Blom Bussoli is an art educator at Moderna Museet who hold these Art and Language workshops. She had been working with art and education at the museum since 1998. The Art and Language workshop project was initiated in the spring of 2018 together with the non-profit organisation Internationella Bekantskaper.
Calendar events

CANCELLED Art and language workshop
In Swedish

Art and language workshop
In Swedish

Art and language workshop
In Swedish

Art and language workshop
In Swedish

Art and language workshop
In Swedish

Art and language workshop
In Swedish