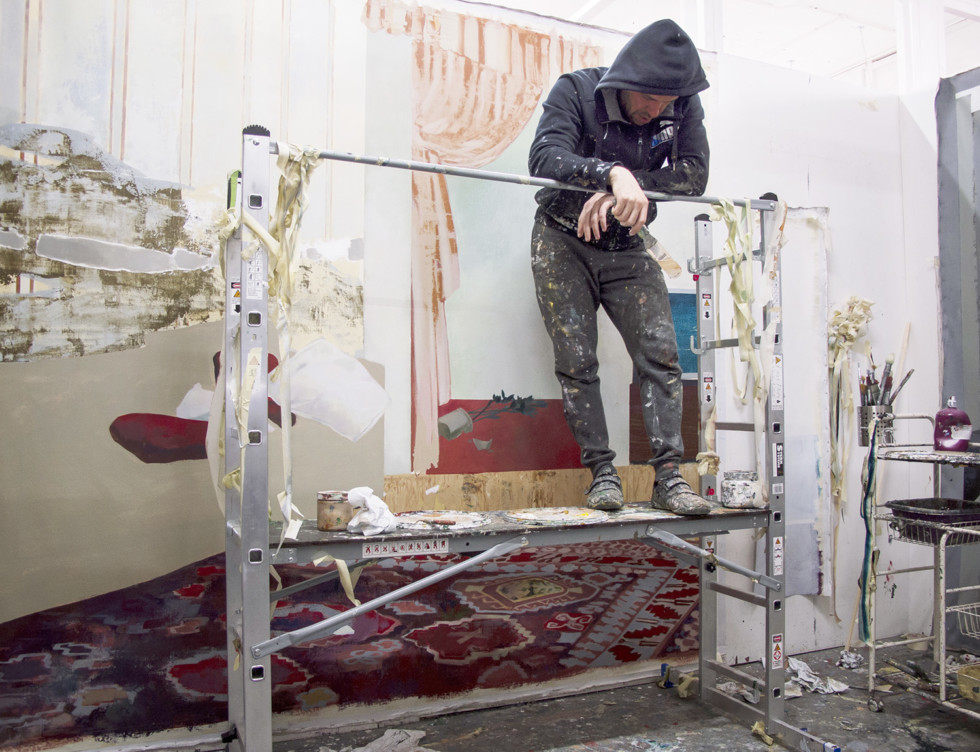 Studio visits: Swedish acquisitions
Live on Instagram
7.12 2022
Stockholm
Are you curious about the artistic process? Do you ever wonder how artists work or what the view is like from their studio window? Join us for our exclusive live-streamed studio visits! Together with our curators, we will visit a few of the artists whose works were acquired for the collection in 2021.
During 2022, some of the artists represented in the Moderna Museet collection will broadcast live from their studios in Sweden and globally. Look inside the everyday life and creative processes of artists, and learn more about art and our featured artists!
7 december 2022
25 May 2022
30 march 2022
2 march 2022
9 february 2022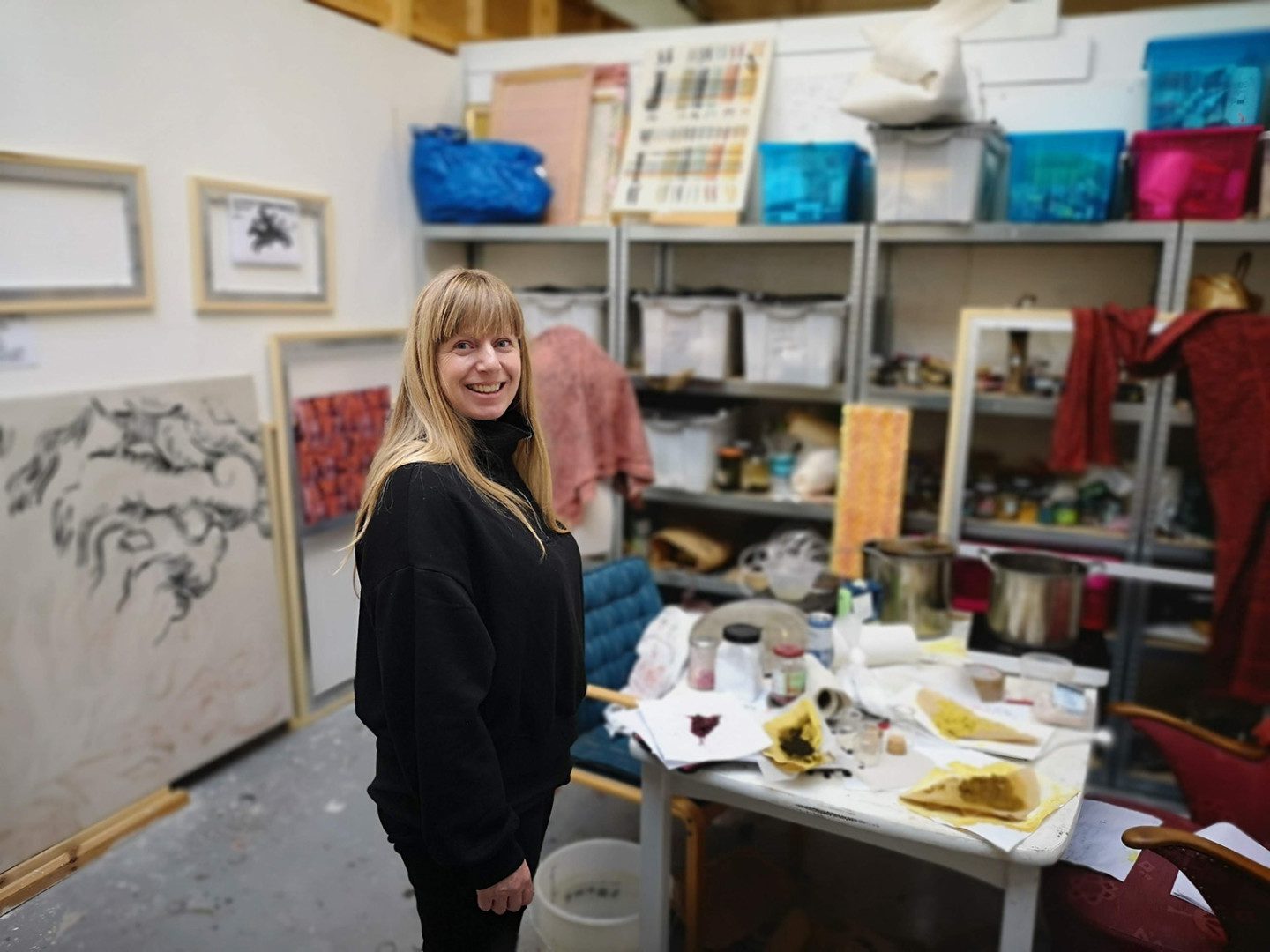 Sigrid Holmwood
Date
7 December 2022
Language
Swedish
Watch the studio visit on Youtube (in Swedish): Visit Sigrid Holmwood's studio
Andreas Nilsson, curator, visits Sigrid Holmwood in her studio in Malmö.
Sigrid Holmwood's (b.1978) work is based on extensive research work on natural color production and how different colonial structures influenced these processes. Holmwood draws attention to how oppression of both indigenous peoples and the peasantry led to a loss of knowledge, not least about plants and their properties.
Sigrid Holmwood was educated in the UK with a PhD in Art from Goldsmiths College, London (2021), and an MA in Painting from the Royal College of Art, London (2002), but is now based in Malmö. She has a persona she calls "The Peasant Painter" which plays on the contrast between paintings of peasants used to construct national romanticism and paintings made by peasants, using colors from local, imported and migrated plant life.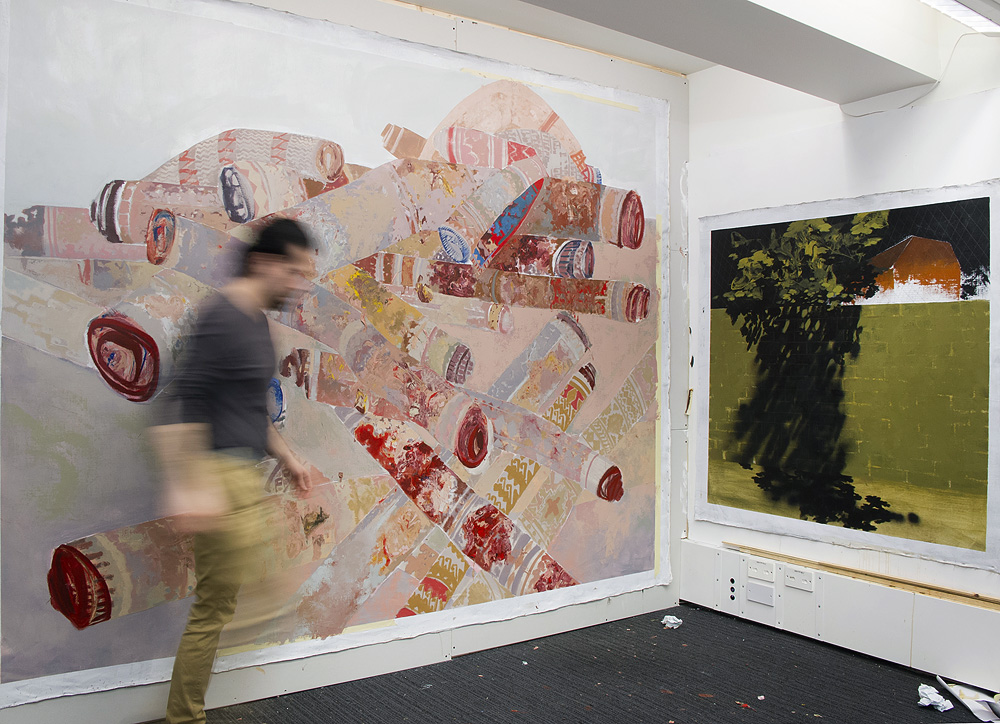 Painting is my way of finding the traces of a personal memory. Memories are remarkable, sometimes they are disguised as shadows, objects, smells, or even something banal, without revealing themselves as memories. – Mohammed Sami
Mohammed Sami
Language
English
Watch the studio visit on YouTube (in English): Visit Mohammed Samis studio
Asrin Haidari, curator at Moderna Museet and curator of Swedish Acquisitions: Insights, visits Mohammed Sami in his studio in London.
Mohammed Sami's autobiographical paintings explore the delayed memories that can be triggered by everyday objects and surroundings. In traditional motifs such as still-lifes, interiors and landscapes, Sami links his own memories of war and trauma in his native Iraq. The suggestive, layered images are detached from the private sphere and tell a bigger story that concerns us all.
Mohammed Sami was born in Bagdad, Iraq, in 1984. He studied drawing and painting at the Institute of Fine Arts, Bagdad, Iraq, in 2005, and emigrated to Sweden in 2007. In 2015, he gained an honorary degree from Ulster University – Belfast School, Northern Ireland. He has an MA in Fine Art from Goldsmiths College, London (2018). Mohammed Sami lives and works in London and Norrköping.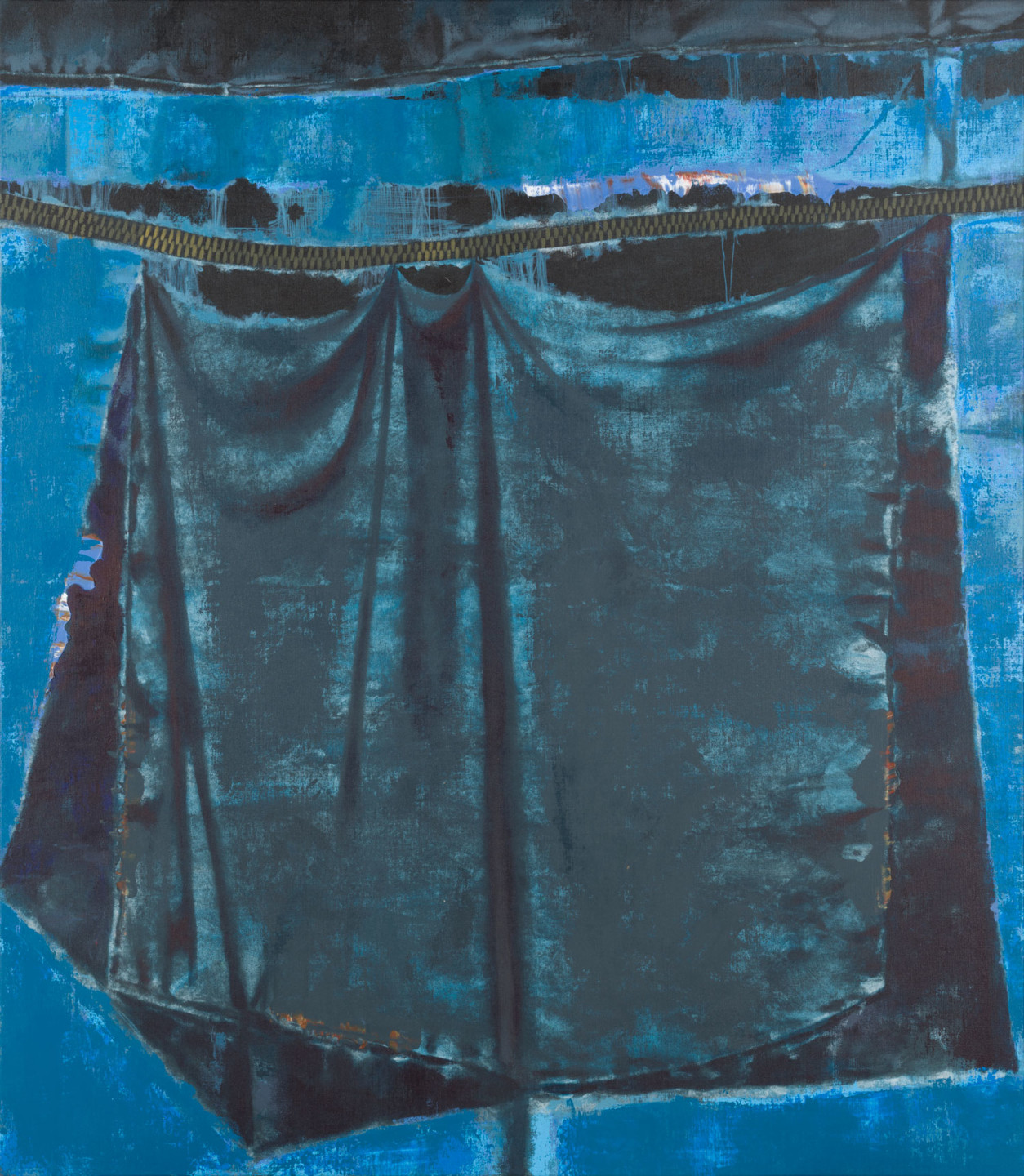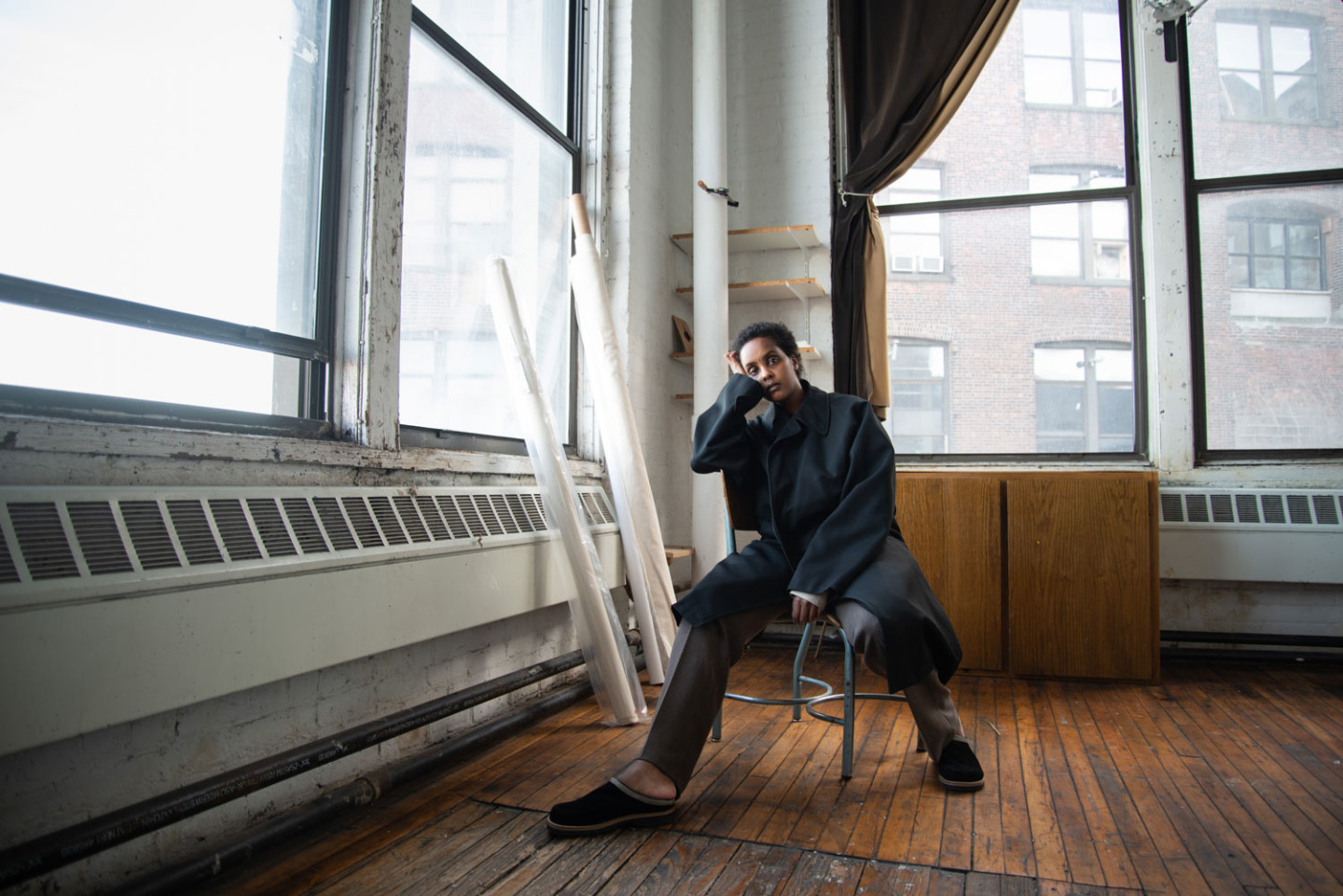 Fatima Moallim
Language
Swedish
Watch the studio visit on Instagram (in Swedish): Visit Fatima Moallims studio
Joa Ljungberg, curator at Moderna Museet, visits Fatima Moallim in her studio in Williamsburg, Brooklyn i New York.
Fatima Moallim (b. 1992) is a Stockholm-based artist who has the2022 Swedish Arts Grants Committee's International Program (IASPIS) residency at the ISCP. Her practice embraces various forms of performance and site-specific designs in art galleries and public spaces, including at Moderna Museet, Marabouparken, Göteborgs Konsthall, on the glass façade at Bonniers Konsthall and in the underground station at Zinkensdamm in Stockholm.
One of Moallim's methods is to draw straight on the wall, sketching motifs influenced by the immediate surroundings while the work is in progress, and with a line that gradually forms a narrative. The project "Flyktinglandet" consists of several performance and video works, exploring different aspects of her parents' flight from Mogadishu, Somalia, to Moscow (where Fatima Moallim was born in 1992) and Sweden.
She uses drawing, performance, video and digital media to explore experiences of forced migration, alienation and memories.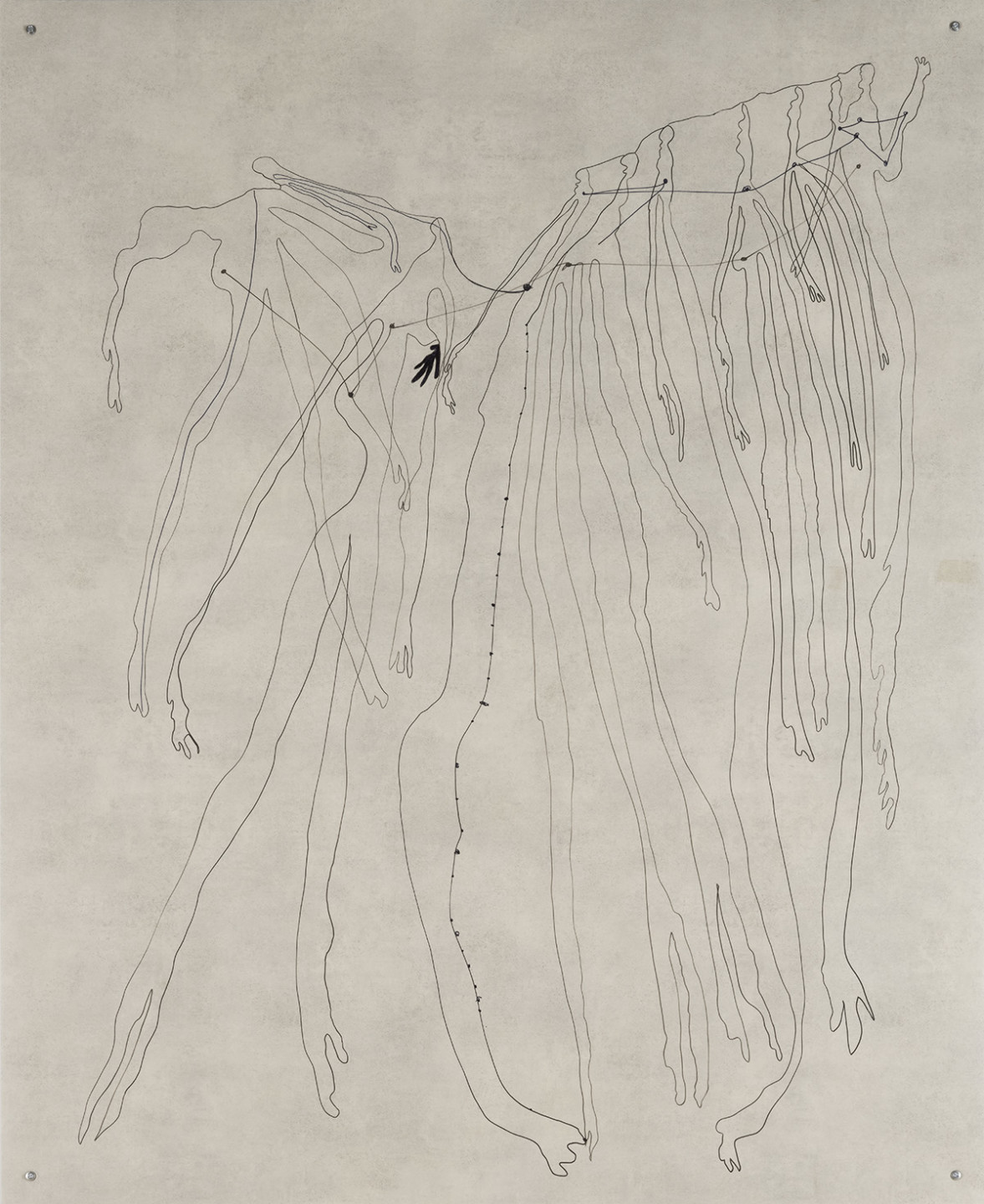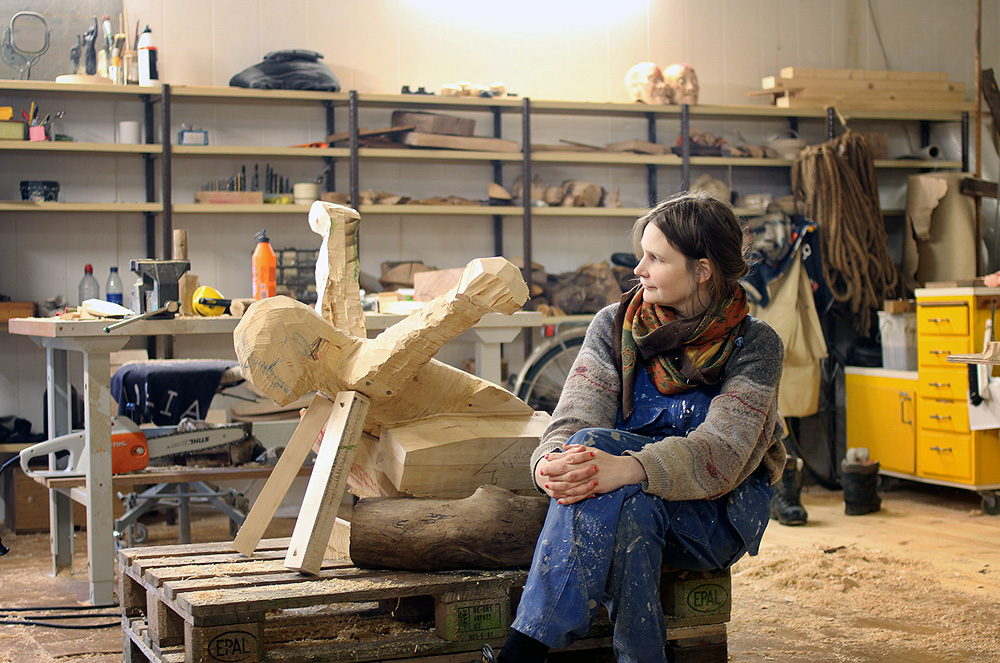 Julia Bondesson
Language
Swedish
Watch the studio visit on YouTube (in Swedish): Visit Julia Bondessons studio
Andreas Nilsson, curator at Moderna Museet Malmö, visits Julia Bondesson in her studio in Skåne.
Julia Bondesson's works often portray bodies and body parts charged with beauty and gloom, combining aesthetics with psychology. The carefully carved and chiselled sculptures with occasional scorch marks convey a sense of being exposed and vulnerable.
Bondesson explores the relationship and ties between body and soul. Her sources of inspiration include Chinese philosophy and learning by doing. The sculptures evolve into ambivalent characters – both objects and living beings. And maybe the permanence of the sculptures also reminds us of our own transience.
Julia Bondesson was born in 1983 and lives in north Skåne. She graduated from the Royal Institute of Art in Stockholm in 2011 and has also studied hand puppetry in Taiwan and art in Japan and Thailand.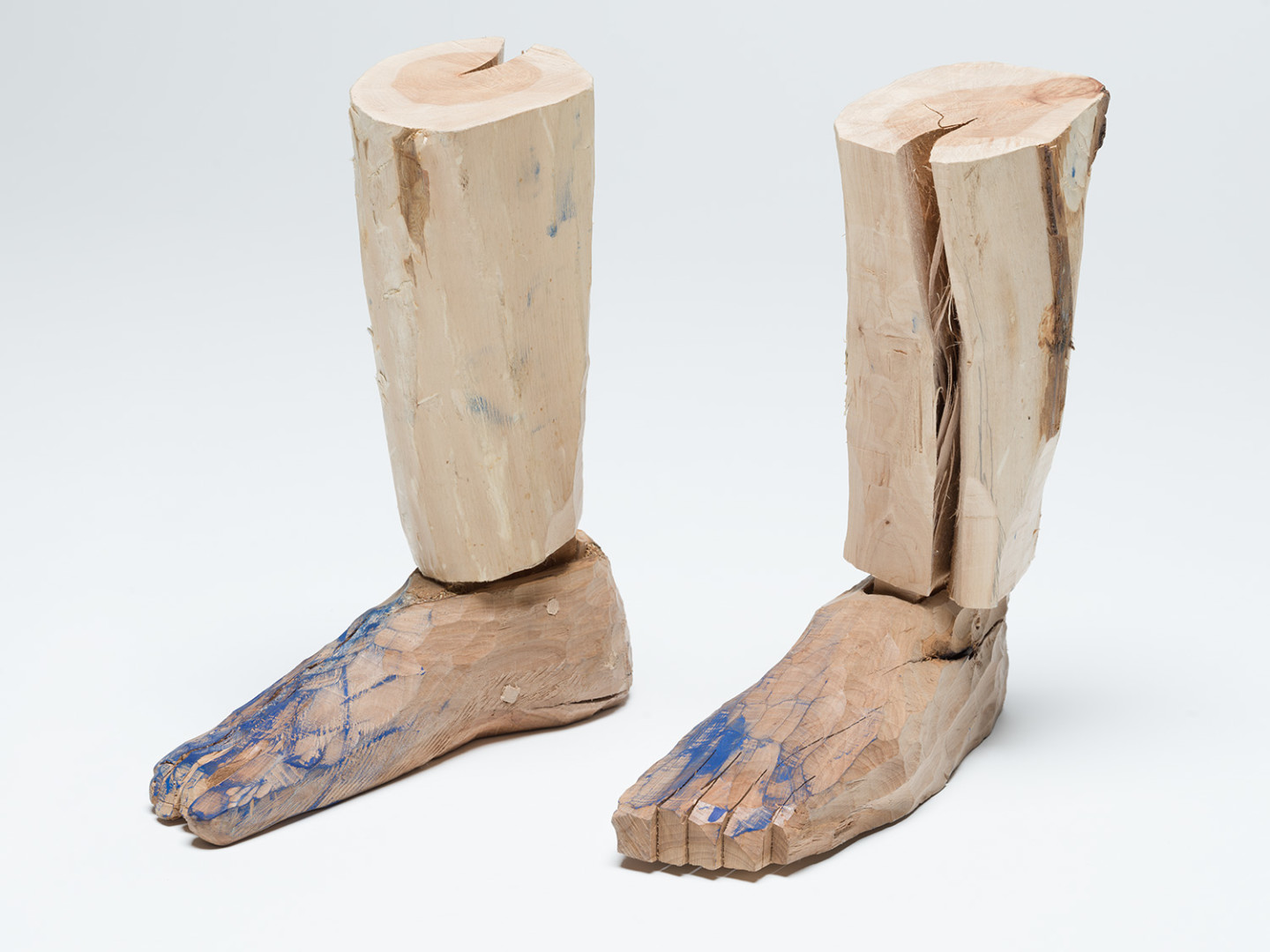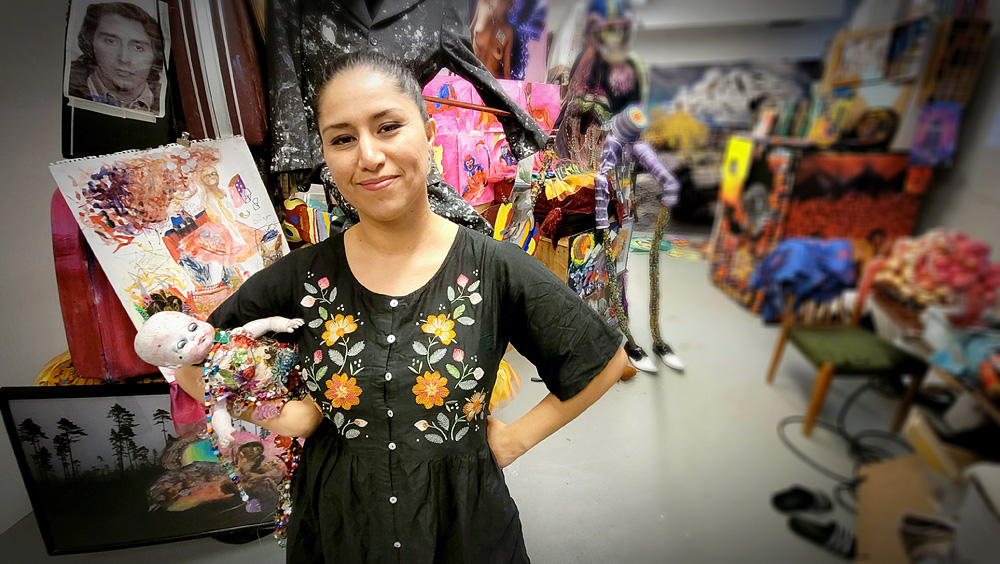 Valeria Montti Colque
Language
Swedish
Watch the studio visit on YouTube (in Swedish): Visit Valeria Montti Colques studio
Annika Gunnarsson, curator at Moderna Museet, visits Valeria Montti Colque in her studio in Stockholm.
The artist Valeria Montti Colque is a storyteller. She builds imaginary worlds full of symbols, combining everyday life with myths, religion and popular culture. Many of her works are collective, using a diversity of media and techniques: drawing, painting, assemblage, installation and performance.
Valeria Montti Colque was born in 1978 in Stockholm, where she lives and works. She graduated from the Royal Institute of Art in 2004. As part of the "Swedish Acquisitions 2021" project, Moderna Museet has added an extensive installation by Montti Colque to the collection.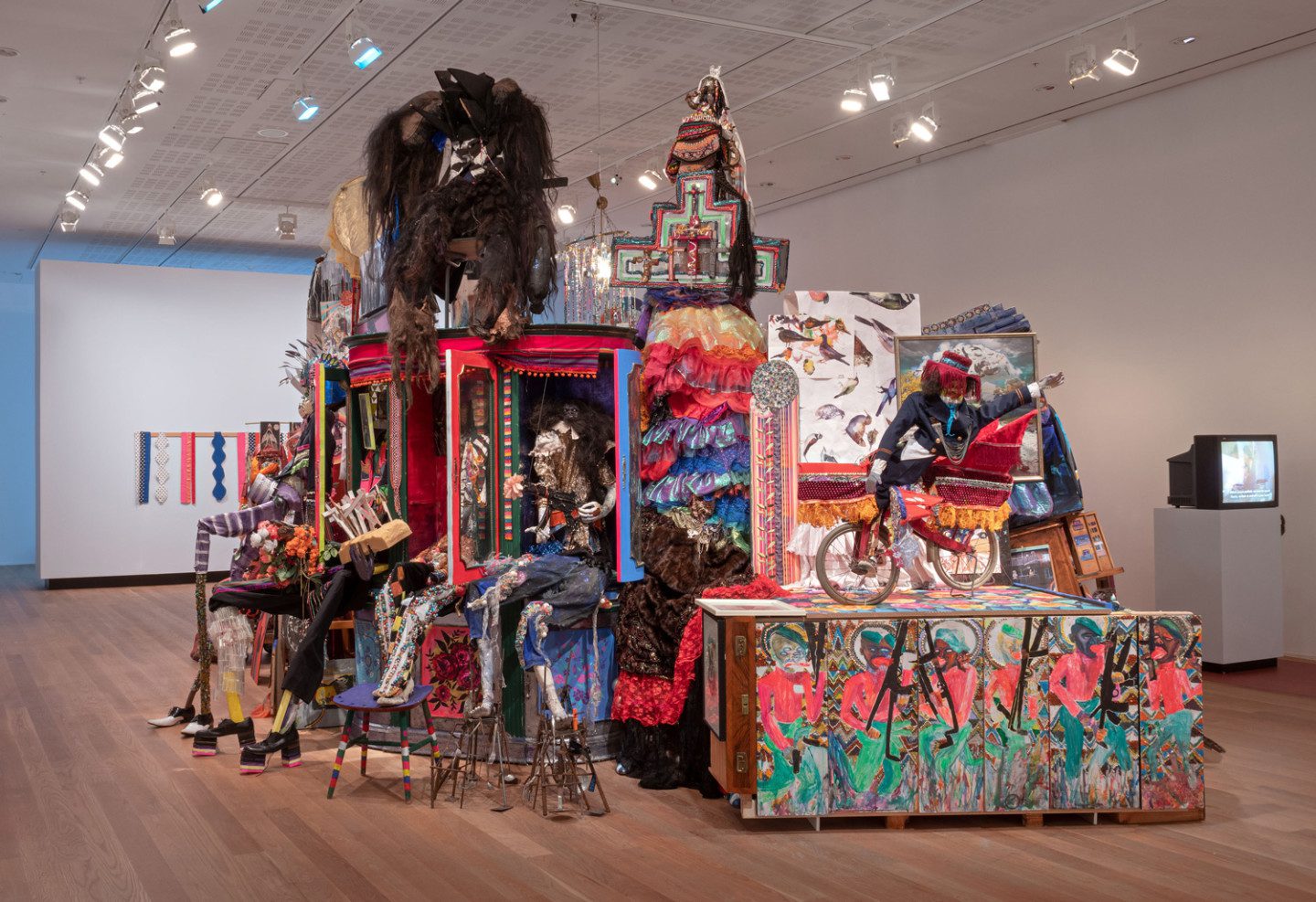 SWEDISH ACQUISITIONS 2021
The major initiative "Swedish acquisitions 2021" was launched after the government allocated SEK 25 million to Moderna Museet to support the Swedish art sector in the wake of the covid-19 pandemic. The project led to the acquisition of 373 new works made in 1962–2021 by a total of 169 artists.
During 2022, you will meet a selection of these artists in the exhibition "Swedish Acquisitions: Insights" and through the live broadcasts Studio visits we get an insight into some of the artists' everyday lives and work processes.
Want to see more studio visits?
During the winter of 2020, we visited the artists Katarina Pirak Sikku, Kajsa Dahlberg and Runo Lagomarsino in their studios. We traveled from Jokkmokk in the north to Malmö in the south – and to Oslo!