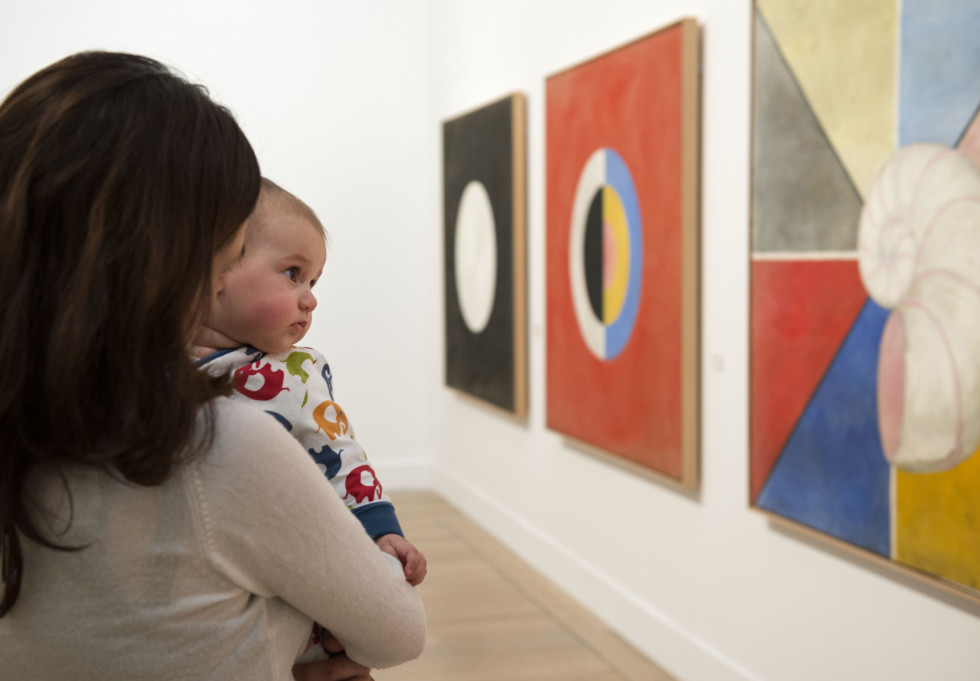 Join in on our guided tours at a slow pace for adults with infants aged 3–12 months. We tour the galleries and make sculptures or paint with your baby in the Workshop. The tour is in Swedish.
Guided tours and events at the museum are cancelled for the time being. Instead, we offer guided tours online: Sofa tours
Limited availability. Tickets for the baby tours are purchased via Tickster. The ticket applies to an adult with children in a stroller and gives admission to the exhibitions at the museum. No discount for members of the Friends of Moderna Museet or students.
In Swedish only.
Book a baby tour for a group!
Book a baby tour for your own group, when it suits you. Welcome with your booking request!
Baby tour, 1 hour, up to 10 adults and 10 babies people/group, price: 1 250 SEK
Baby tour & workshop, 2 hours, up to 10 adults and 10 babies/group, price: 2 500 SEK