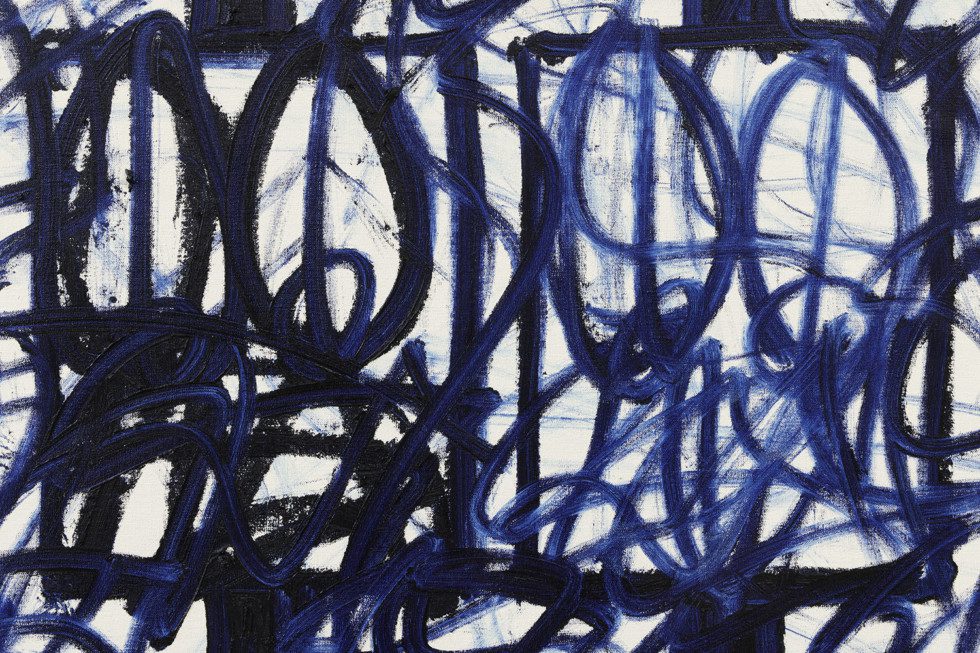 Black and Blue
Music
30.9 2023
Stockholm
This autumn, the exhibition "Seven Rooms and a Garden: Rashid Johnson and The Moderna Museet Collection" welcomes musicians from different genres to freely interact with one of the exhibition spaces. First up is cellist and composer Svante Henryson.
In the exhibition "Seven Rooms and a Garden", the work of American artist and filmmaker Rashid Johnson is in conversation, confrontation, and sometimes collusion with the collection of Moderna Museet.
The specific exhibition space is characterised by abstract art – not the static kind but abstractions full of movement, gestures and colour. There are paintings by Rashid Johnson himself, but also a 1962 painting by South African Ernest Mancoba. In addition to both artists being inspired by music, Johnson points out that many abstract artists over the years have transferred rhythm and improvisation to the canvases, often inspired by jazz music.
Inspired by Louis Armstrong's 1929 recording of the song "(What Did I Do to Be So) Black and Blue", originally written by Fats Waller, Harry Brooks and Andy Razaf, Johnson has created a special chair in one of the rooms of the exhibition to which musicians from different genres are invited to freely interact with the exhibition space. First up is cellist and composer Svante Henryson.
On Saturday 30 September, you can also join a guided tour of the exhibition with curator Hendrik Folkerts. Read more: Curatorial tour
Svante Henryson
30 September 2023
Swedish composer, cellist, bass guitarist and double bassist, internationally active within jazz, classical music and rock.
He was Northern Norway's Artist-in-Residence 2010–2012, composing and performing with the Sámi community, and was awarded the Nordic Council Music Prize in 2015.
Henryson is a member of the Royal Swedish Academy of Music and Artistic Director of the Umeå Chamber Music Festival.