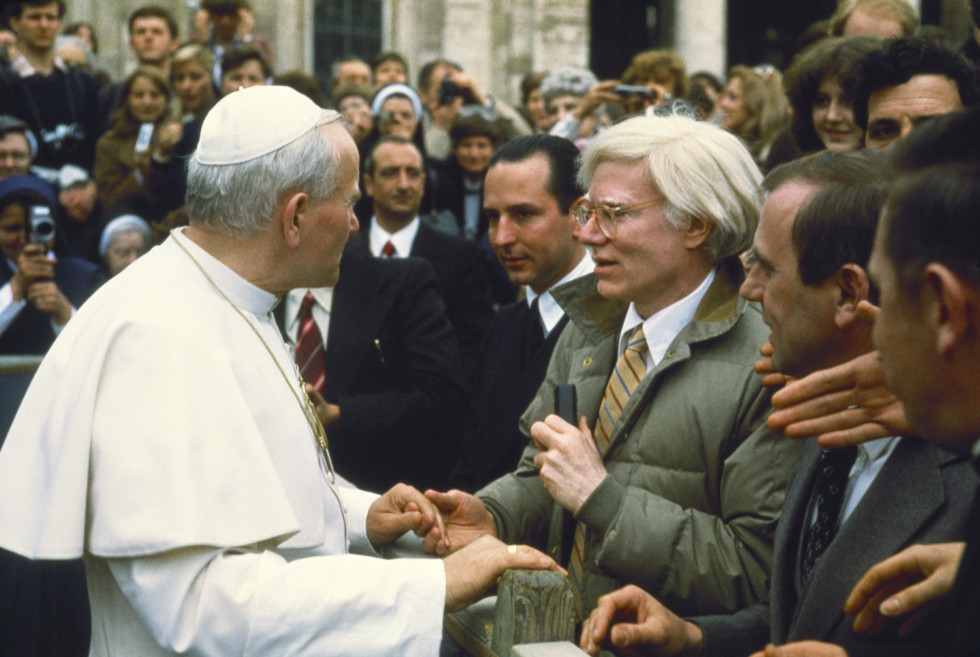 Six to Eight
A series of conversations in connection with "Warhol 1968"
5.10 – 23.11 2018
Stockholm
Do Andy Warhol's images reflect the American dream or its troubled underbelly? How are the aesthetic movements in 1968 connected to other social movements? How could Warhol consolidate being a practising Catholic with his decadent partying? This series discusses philosophy, aesthetics and religion in relation to politics in 1968 and Warhol.
SIX TO EIGHT – a series of conversations in connection with "Warhol 1968"
Date: Friday 5 October, Friday 19 October, Friday  23 November 2018
Time: at 18–20
Place: floor 2
Language: Swedish
Price: free admission
Booking: no pre-booking
About the exhibition: Warhol 1968
Friday 5 October at 18–20: Warhol and the American Dream
Andy Warhol's imagery has been said to affirm expressions of popular culture. His art is also a sophisticated dismantling of the distinctions between high and low, true and false, surface and depth. In recent years, political and psychoanalytical perspectives have been added, and his images interpreted as a scrutiny of the American Dream's dark underbelly of trauma, violence and death.
Welcome to a conversation between John Peter Nilsson, Sven-Olov Wallenstein and Katarina Wadstein Macleod. Moderator: Daniel Birnbaum.
Friday 19 October at 18–20: Warhol and the 1968 movements
1968 – a year of movements in words, performance, film and dance, but also of protests, feminism and activism. How were they linked? What was awakened, what was the aftermath, what died, and how are we affected to this day?
Welcome to a conversation between Cecilia Sjöholm, Jesper Olsson and Josefine Wikström. Moderator: Lena Essling.
Friday 23 November at 18–20: Warhol and religion
Andy Warhol was at the hub of The Factory's hedonism, but he was also a practising Catholic who attended church regularly. His works have also been interpreted as a comment on how consumerism was usurping the role of religion in society. How did Warhol relate to his faith at a time when God was not in favour?
Welcome to a conversation between Ylva Hillström and John Peter Nilsson. More names will be added.
In association with Södertörn University.
Calendar events

SIX TO EIGHT: Warhol and the American Dream
In Swedish

SIX TO EIGHT: Warhol and the 1968 movements
In Swedish

SIX TO EIGHT: Warhol and religion
In Swedish