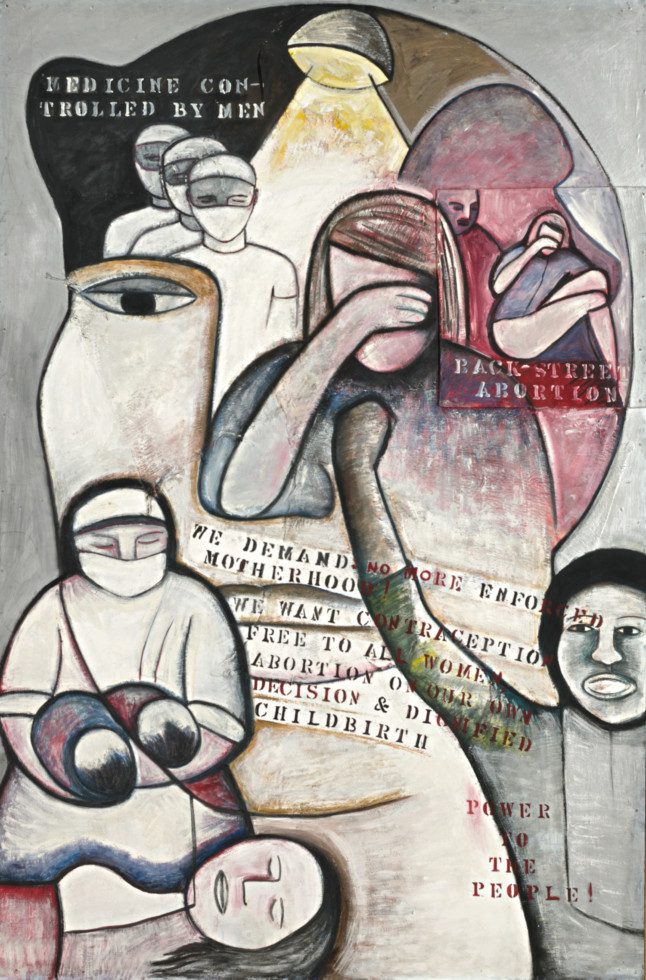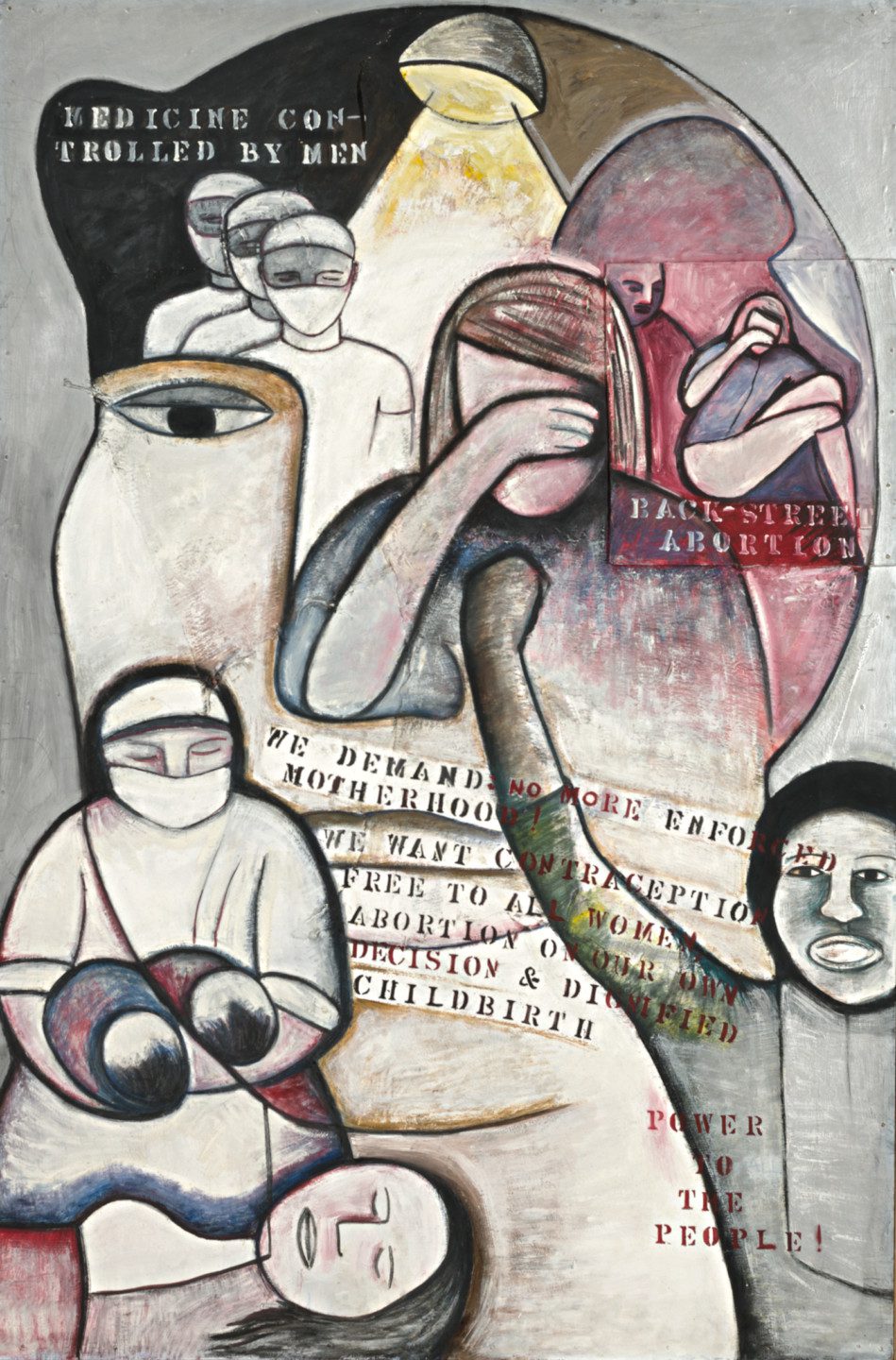 Talk and Tour in Monica Sjöö
Jo Widoff and Annie Johnston
13.5 2023
Stockholm
On the opening day of "Monica Sjöö: The Great Cosmic Mother", the curator Jo Widoff meets Annie Johnston – Monica Sjöö's daughter-in-law and the manager of her estate. Visit the exhibition and hear them talk about Monica Sjöö's life and artistic practice, and the importance of family foundations.
Despite her intense and important work as an artist, Monica Sjöö remains relatively unknown to the contemporary art world. The exhibition "The Great Cosmic Mother" introduces Monica Sjöö's works to a new audience. But without the enormous efforts of her family and friends, this would have been virtually impossible. Since her death in 2005, they have inventoried and preserved her oeuvre, cataloguing and filing material that was crucial to highlighting this woman artist whose work has been largely overlooked.
Meet Annie Johnston, the daughter-in-law of Monica Sjöö and the manager of her estate, in a talk with Jo Widoff, curator at Moderna Museet. Together, they will present the exhibition and discuss the important role of the family foundation in making the works of this artist accessible, putting them in a new, contemporary context.