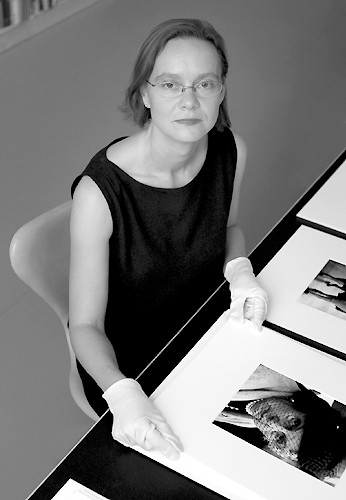 Text: Paulina Sokolow
This autumn sees the opening of Anna Tellgren's first exhibition for Moderna Museet: Photography by Diane Arbus, Lisette Model and Christer Strömholm. The last-named was the very reason why Anna changed career from science to art. With this exhibition, she seeks to place Strömholm in an international context – a context that benefits all three artists.
"The first time I saw Christer Strömholm's photographs I was overwhelmed," says Anna Tellgren. "I wrote a paper about him at university, I met him, and he became 'my subject'."
Since then, Anna Tellgren has researched and worked on many other photographic oeuvres, focusing on French photographers such as Brassaï and Henri Cartier-Bresson. But she has always returned to Strömholm.
Strömholm's images are well-known to the Swedish public. But the time was ripe to study other, less 'macho', aspects of his work. Exhibiting him together with two American pioneers turned out to open many doors to new interpretations and rediscoveries of all three photographers.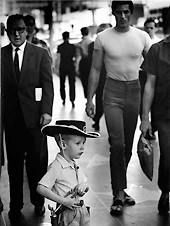 Christer Strömholm
Los Angeles, USA,  1963
© Christer Strömholm/Bildverksamheten Strömholm
Anna Tellgren has built the exhibition around three themes that hold the exhibition together and hopefully add an element of tension. One of these common themes is portraits of ageing women, a second is the three artists' fascination for subcultures, human beings deviating from the norm on the fringes of society; thirdly, the city as one of their main sources of visual inspiration.
"Another aspect that is striking," says Anna Tellgren, "is that all three have written and expressed what photography represents to them. Their ability to relate socially to the people they portrayed was crucial to their work."
Some of the photographs shown in the exhibition are from the Moderna Museet collection and some have been borrowed. Here Anna Tellgren is profusely grateful to Leif Wigh, her predecessor as curator of photography.
"Thanks to his foresight, the museum acquired works by all three artists. That would be impossible today!"