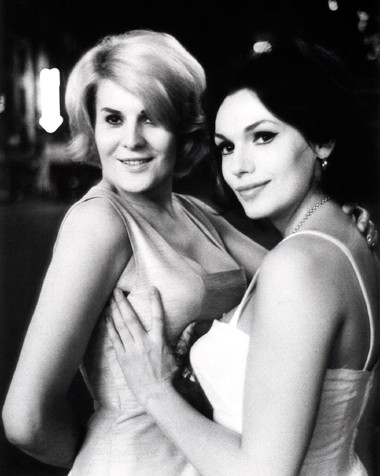 By Lars Nittve, Museum Director
Interface – a common word nowadays – takes on a new meaning when used in connection with the works of Diane Arbus, Lisette Model and Christer Strömholm. These images link these people and their lives, the motif, with us and our lives, astonishingly yet simply. They are interfaces, the magical connection, between one face and the next, between one person and the next.
Similarly, the oeuvres of Arbus, Model och Strömholm form a crucial interface between the specific history of photography, especially documentary photography, and the visual arts. In their work we can discern a perpetual movement over these far too carefully guarded boundaries: Europe – the USA, constructivism – Model – André Kertész, Arbus – Nan Goldin – Lars Tunbjörk, Wols – Strömholm – Tuija Lindström.
The exhibition Arbus, Model, Strömholm also represents a new interface between these three visual artists. This tri-partite meeting uncovers new aspects, their differences generate new meanings.
It is a great pleasure to us to present to the Swedish public three of the great photographers of the past half-century – and also, by bringing them together in this fascinating constellation, to contribute to a deeper understanding of their contribution to photography and art. Many thanks to Moderna Museet's curator of photography Anna Tellgren and her team, for the excellent idea and the superb way in which it was carried out, and to Teresa Hahr, managing editor, and the graphic designer Lars Hall for producing the beautiful catalogue. In addition to the works in the Moderna Museet collection, the exhibition features works generously lent by three institutions, above all: The Museum of Contemporary Art, MOCA in Los Angeles, the National Gallery of Canada in Ottawa, and Bildverksamheten Strömholm in Stockholm. On behalf of Moderna Museet, I would like to thank them profusely for their generosity to the museum and its visitors, with special thanks to Paul Schimmel, Lori Pauli, Ann Thomas, Jakob and Joakim Strömholm, Ingalill Rydberg, Cecilia Peterson and Sandra S. Phillips.
Lars Nittve Director, Moderna Museet