Christer Strömholm is one of the major celebrities of Swedish photography. He was born in Stockholm and converted from graphic art to photography in the late-1940s. He was deeply influenced by the German group Fotoform, which advocated and practised a creative, intimate style of photography. Strömholm's photographs from the early-1950s are stark black-and-white compositions of wall surfaces, shadows and stylised environments. Later, when he lived in Paris intermittently in the 1950s and '60s, he developed a street-photography style, and it was during this period that he took his familiar portraits of transsexuals in Place Blanche. In the mid-1950s, Strömholm began teaching photography at Kursverksamheten in Stockholm, an activity that expanded into the famous Fotoskolan from which some 1,200 students graduated between 1962 and 1974. His images and approach have been an inspiration to generations of Swedish photographers, but his own breakthrough did not really come until 1986, with the show 9 Seconds of My Life at Moderna Museet.
It is the art of SEEING that is the starting point for all creativity, and then, of course, every profession is subject to its specific mathematics and material conditions* Christer Strömholm
* From "Opinions about the modern photography", Subjektive Fotografie. Intenational Exhibition of Modern Photography Organised by the Photoraphic Section of the Schule für Kunst und Handwerk, Saarbrücken, 1951, 43.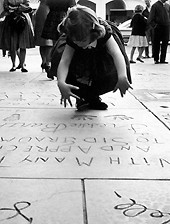 Christer Strömholm
Los Angeles, USA, 1963
© Christer Strömholm/ Bildverksamheten Strömholm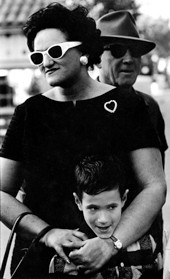 Christer Strömholm
Los Angeles, USA,  1963
© Christer Strömholm/ Bildverksamheten Strömholm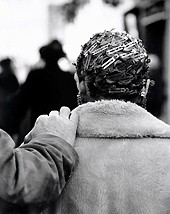 Christer Strömholm
Los Angeles, USA, 1963
© Christer Strömholm/ Bildverksamheten Strömholm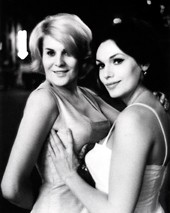 Christer Strömholm
Gina and Nana, Paris, 1960-69
© Christer Strömholm/ Bildverksamheten Strömholm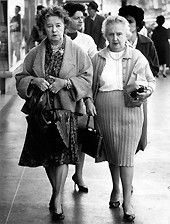 Christer Strömholm
Los Angeles, USA, 1963
© Christer Strömholm/ Bildverksamheten Strömholm
Christer Strömholm, 1998
Hasselblad Center, Göteborg
© Joakim Strömholm