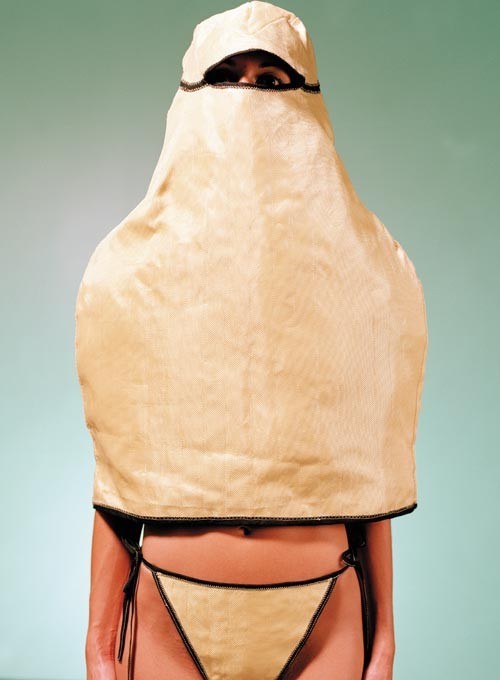 Fashination
25.9 2004 – 23.1 2005
Stockholm
A few of our top fashion designers create clothes and shows that draw inspiration from the same sources as many contemporary artists, be it sexuality or power, social or political issues.
The concept of art has also expanded and now encompasses techniques and activities that were traditionally associated with other disciplines. The context now have a greater bearing on whether images, objects and activities are perceived as art, and on the meanings they evoke. The creations of certain of our more renowned fashion designers would, if they were exhibited in an art context, automatically be regarded as art.
Likewise, numerous artists have approached, or even operated within, the fashion system, revealing a love for the visual side, but also a fascination for its incredible public appeal. To create art that reaches out through other channels, such as photography in fashion magazines, or could even be worn on your body.
In the midst of this zone of mutual inspiration the photographers move back and forth. Some of them come from the art world but frequently feature in the fashion glossies. Others have the fashion industry as their starting point, but their images are entirely at home in the white cube of the art space.
Images