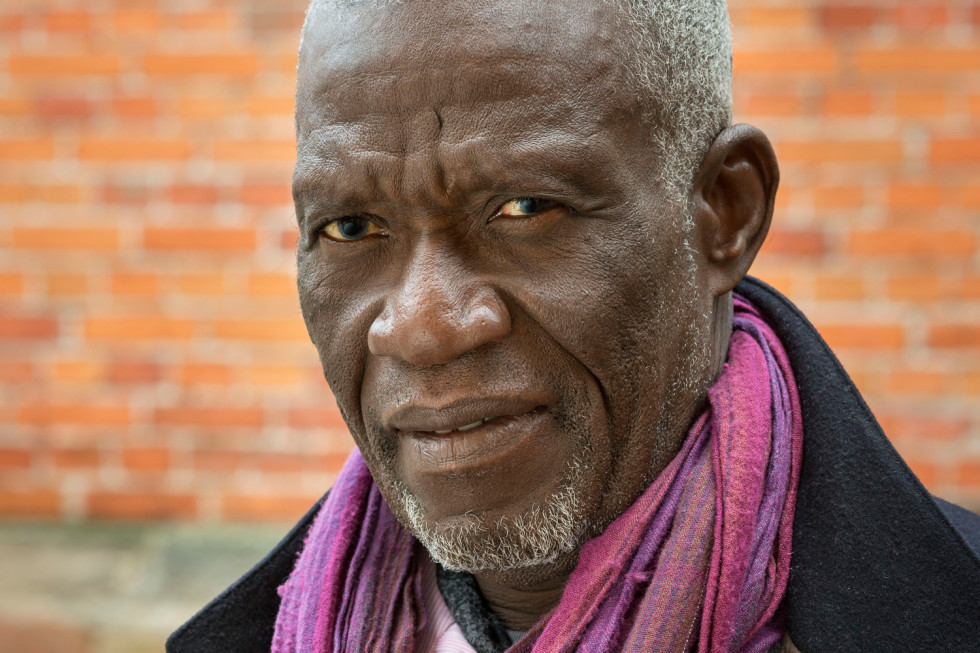 Biography Georges Adéagbo
Georges Adéagbo, born 1942 in Cotonou, Benin, studied law and business administration in Abidjan, Ivory Coast and Rouen, France in the 1960s. He lives and works in Cotonou and in Hamburg, Germany.
Selected solo exhibitions
2011: La Mission et les Missionaires, MUSAC, Leon; 2009: Die Kolonisation und die Geschichte der Kolonisierten, MAK, Vienna; 2008: La rencontre..! Venise-Florence..!, Museo di Palazzo Vecchio/ Gallery Frittelli, Florence; 2004: L'exploreateur et les explorateurs devant l'histoire de l'exploration..! – Le théâtre du monde..!, Museum Ludwig, Cologne; 2000: La recontre de l'Afrique et du Japon, Toyota Municipal Museum of Art, Toyota; Abraham, l'ami de Dieu, P.S.1, New York.
Selected group exhibitions
2014: Bois Secret, off event Dakar Biennial; 2012: Paris Triennial, Palais de Tokyo, Paris; 2011: ARS 11, Kiasma, Helsinki; 2009: Hypocrisy- The Site Specificity of Morality, Nasjonalmuseet for kunst, arkitektur og design, Oslo; Fare Mondi, 53rd Venice Biennial; 2006: Notations: Out of Words, Philadelphia Museum of Art; 2002: Documenta 11, Kassel; 1999: 48th Venice Biennial; 1998: Roteiros, Roteiros,… Roteiros, XXIV Bienal de São Paolo; 1997: Alternating Currents, 2nd Johannesburg Biennal; 1995: Big City, The Serpentine Gallery, London; 1994: La Route de l'art sur la Route de l'esclave, Saline Royal d'Arc-et-Senans.
Selected collections
L.A. MOCA, Los Angeles; Philadelphia Museum of Art; Oslo National Museum of Art, Architecture and Design; Toyota Municipal Museum of Art, With support from: Toyota; MUSAC Léon.