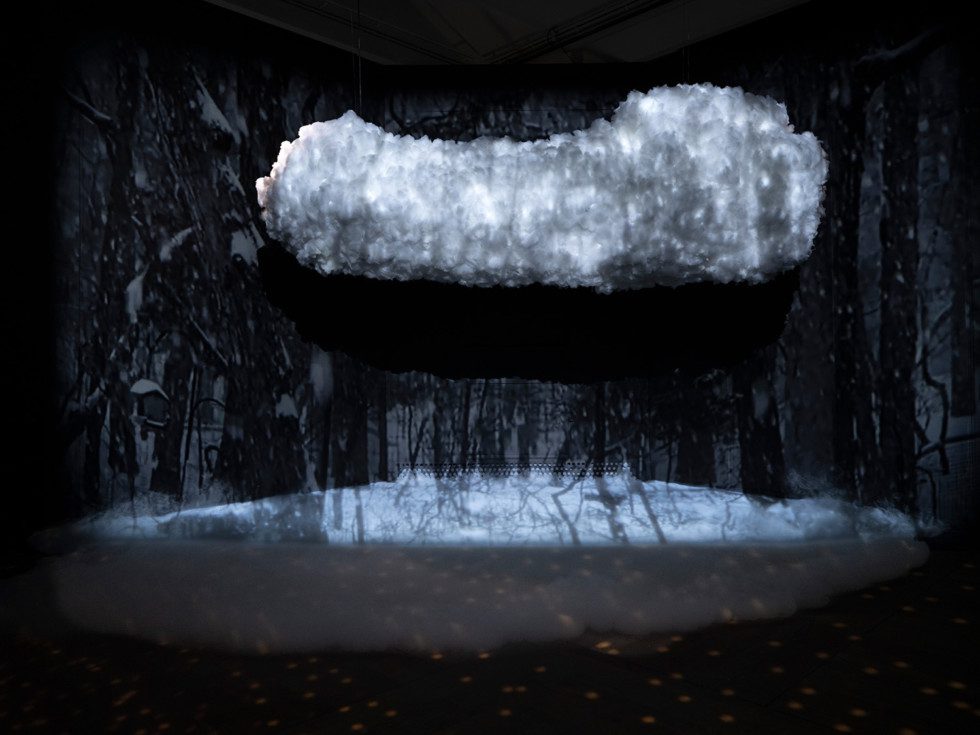 The flood in Laure Anderson's "ARK" is not a punishment for man's sins like in the Bible story, but rather the result of iCloud bursting, and humanity's collected knowledge being lost as it rains down over Earth.
Laurie Anderson has said that she speaks in order to understand the world. Her stories mine her own observations and experiences, but they also draw on literary works, mythology, and new science. A story might expand and become a full stage production, like in the case of her latest opera "ARK". Set to premier in Manchester in 2024, the work is based on the Bible story of Noah's ark, another theme that Anderson has used in multiple contexts.
A host of art-historical and contemporary figures and phenomena feature in this epic, which offers more questions than answers. Buddha argues with Christianity's stricter God about how to save the world – or, whether the apocalypse is in fact the ultimate goal and meaning of everything.
For Moderna Museet, Anderson stages a number of scenes from "ARK" as spatial installations.