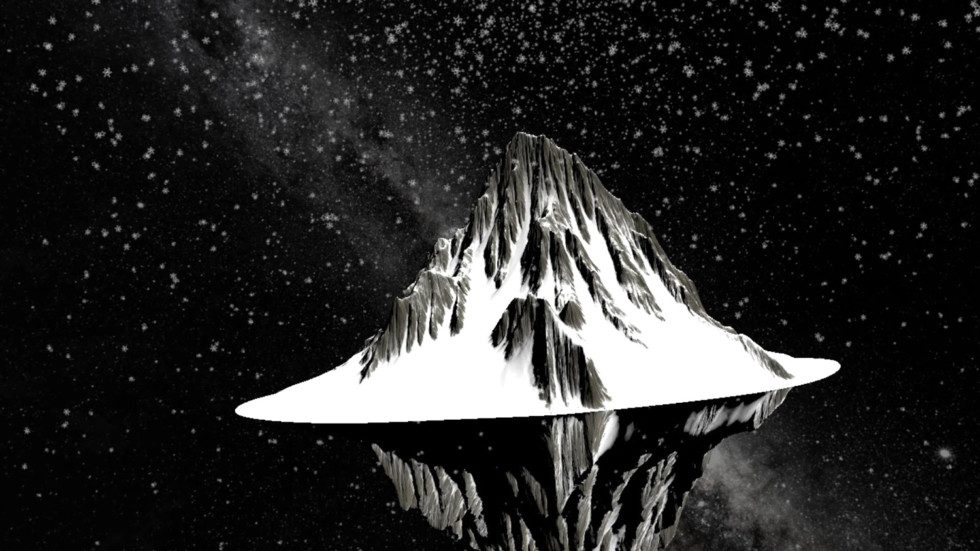 In "To the Moon", Laurie Anderson and Hsin-Chien Huang employs virtual reality technology to transport us to a place beyond the physical world. Here you are sent on a dreamlike exploratory journey across the moon's enigmatic surface.
To the Moon
"To the Moon" is active during the exhibition's opening hours.
The VR work lasts for 15 minutes. Our hosts on site will inform you of how to proceed. From 12 years and up.
Freedom, adventure, and wanderings are frequent themes in Laurie Anderson's work: from the individual human journey bracketed by life and death, to the right to pursue happiness enshrined in the US constitution. Humans seem to have the ability to shift seamlessly between parallel worlds without truly being aware of the transition as they move from dream to wakefulness, or hold a rational, scientific worldview alongside spiritual beliefs.
This experience is a mixture of passive and interactive. There are moments where you will be able to fly and explore environments freely, and other times where you just watch the scenes unfold.
References to Greek mythology, literature, science, film, and politics flash by in an experience that offers perspectives on our still living but vulnerable planet. Space is another recurring theme in Anderson's work; in 2002 she was invited by NASA as the US space agency's first artist-in-residence.
"To the Moon" is a collaboration with Taiwanese artist Hsin-Chien Huang (b. 1966).