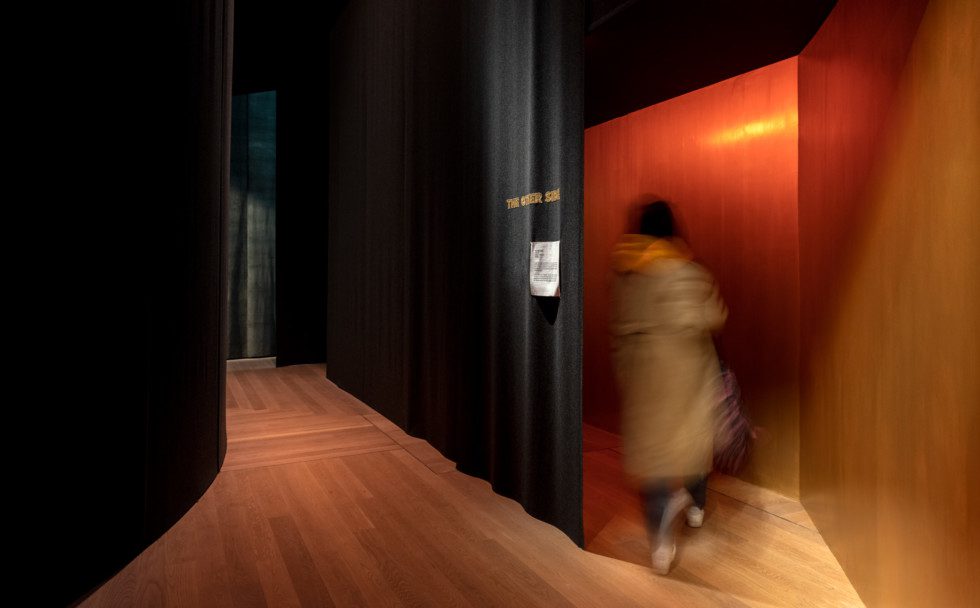 The Ballad of Sexual Dependency
1981–2022
Slideshow
41m 52s

"The Ballad of Sexual Dependency", which consists of seven hundred slides with an eclectic soundtrack, began its life on the club circuit in New York in the late 1970s. Constantly reedited and updated, this version is presented here for the first time. The piece is dedicated to Goldin's community lost to the AIDS crisis.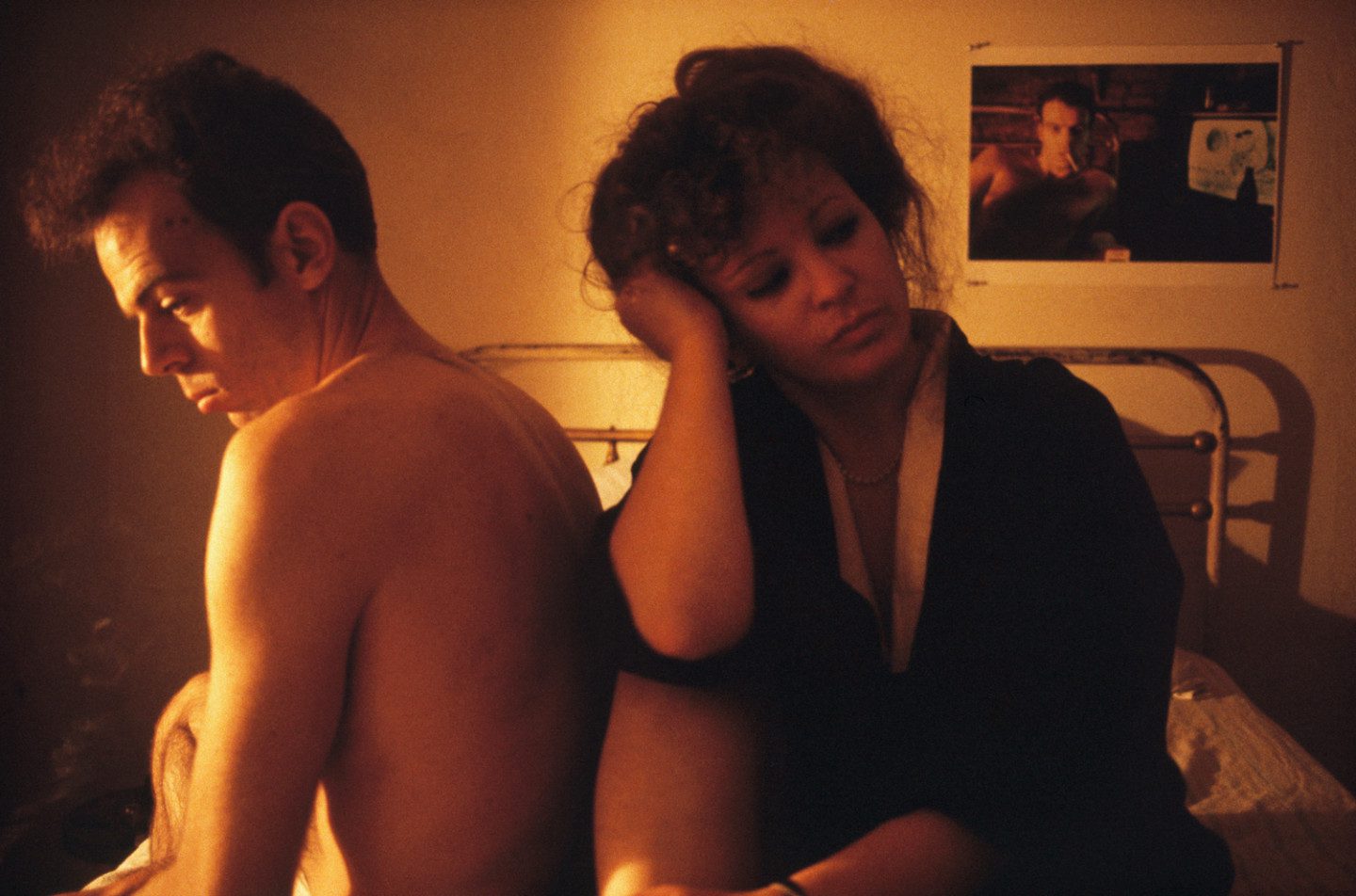 The Other Side
1992–2021
Slideshow
16m 44s

Named after a bar in Boston, "The Other Side" pays homage to Goldin's transgender friends whom she lived with and photographed between 1972 and 2010. The work celebrates their "gender euphoria" and the possibilities of transcendence.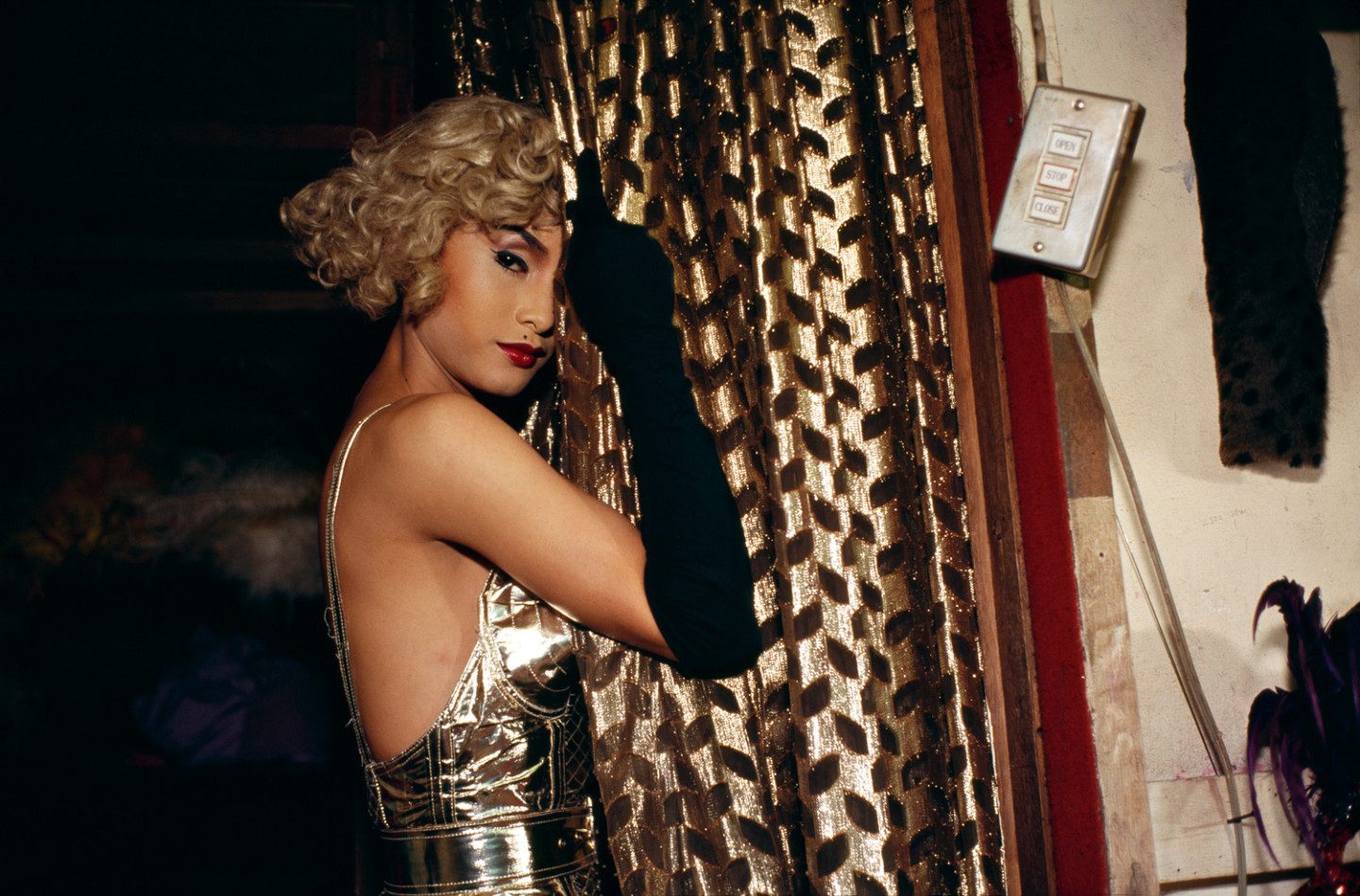 Sisters, Saints, and Sibyls
2004–2022
Three-channel video
35m 17s
"Sisters, Saints, and Sibyls" focuses on the experience of women who are trapped, literally and figuratively, in both psychological and mythical contexts. It explores the personal narrative of Goldin's sister Barbara, who was institutionalized and committed suicide at an early age, while tracing both the biblical story of Saint Barbara and the artist's own history.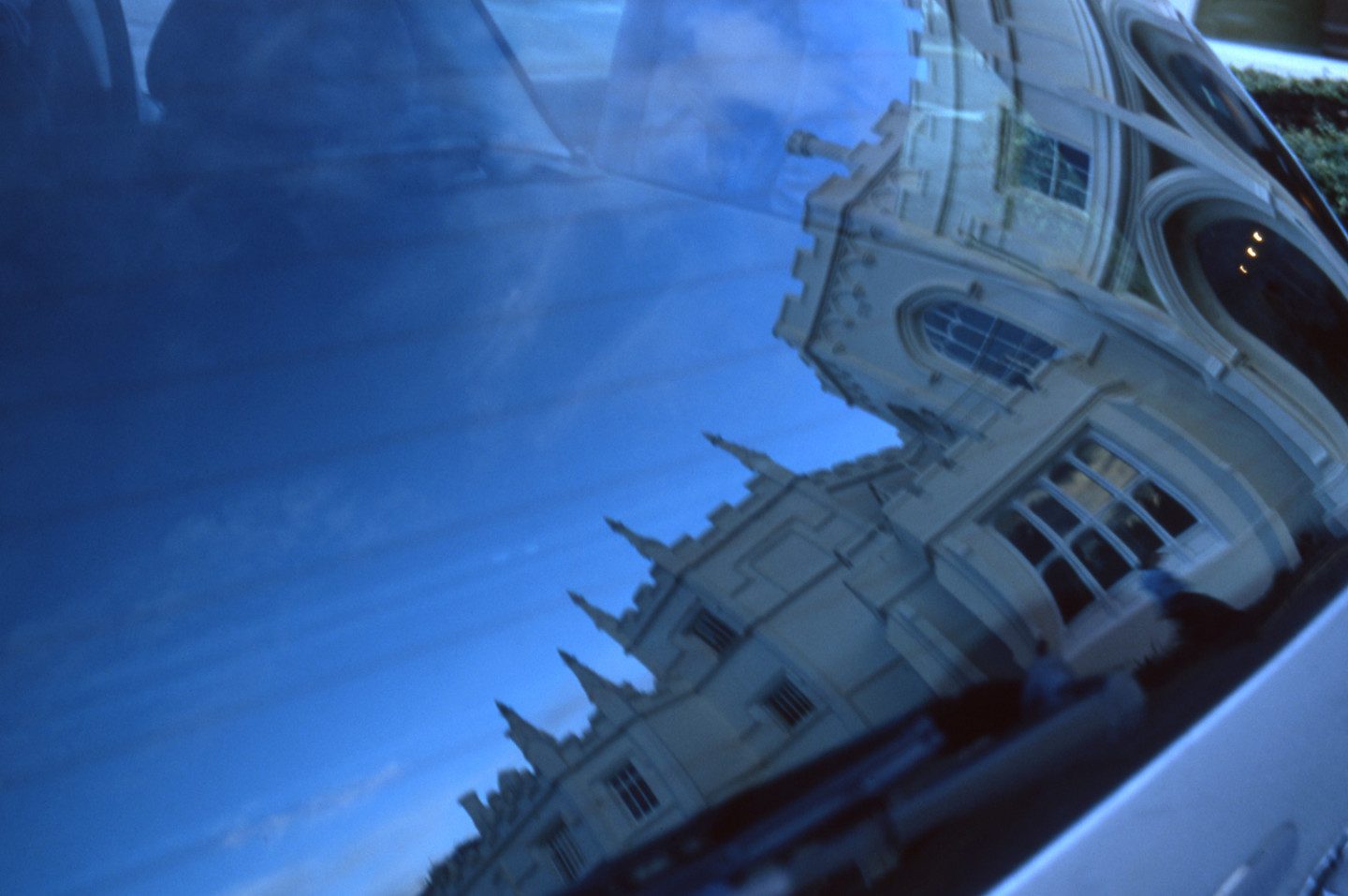 Sirens
2019–2020
Single-channel video
16m 1s
Echoing the enchanting call of the Sirens from Greek mythology, who lured sailors to their untimely deaths on rocky shores, this hypnotic work entrances the viewer with a suggestion of the sensuality and ecstasy of being high. This is the first work by Goldin to be made entirely from found footage—including scenes from thirty films. The soundtrack was composed by Mica Levi.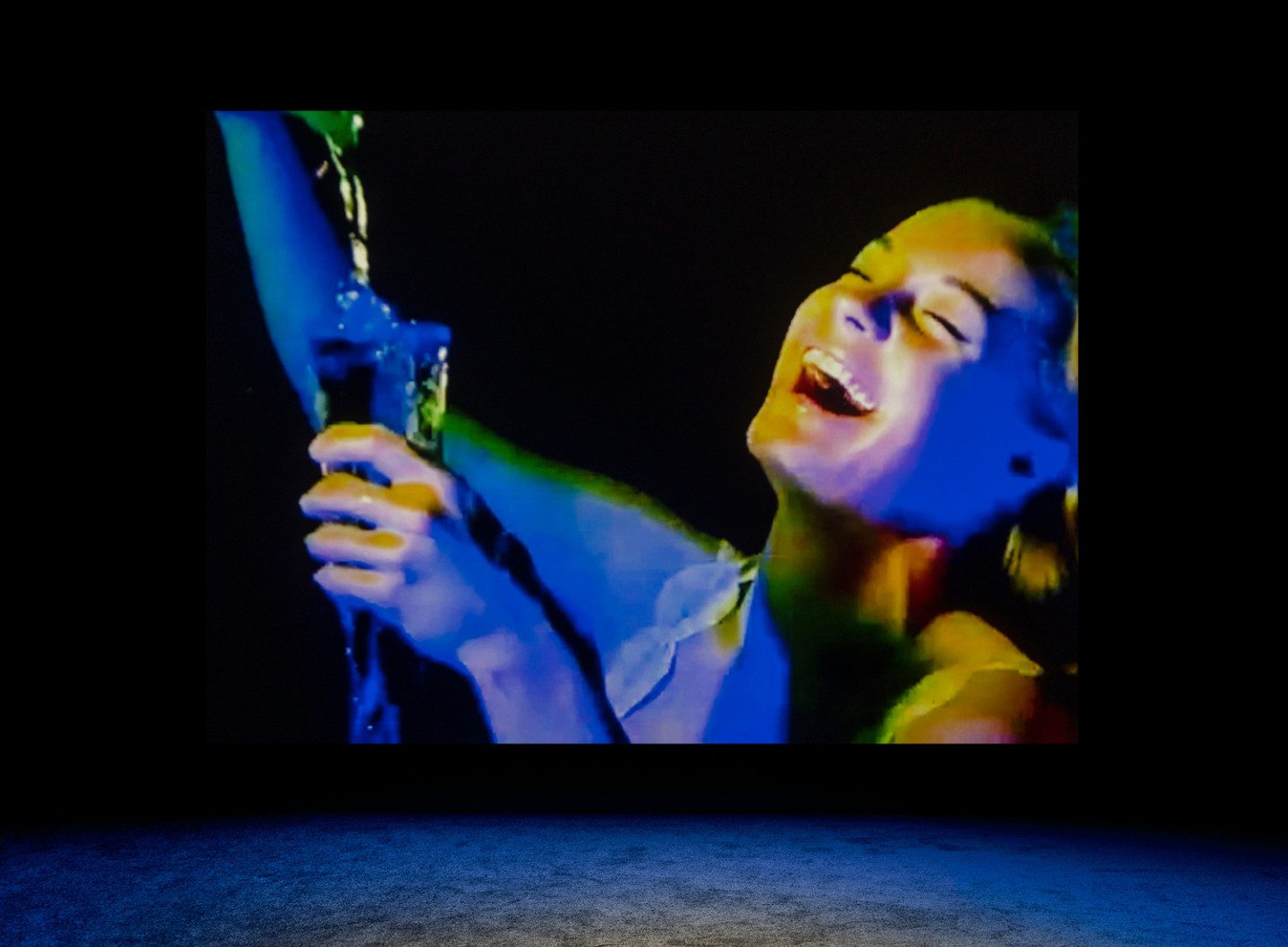 Memory Lost
2019–2021
Digitalt bildspel
24m 26s
"Memory Lost", which traces a life through the lens of drug addiction, is Goldin's most internal and visceral piece. It includes images from her vast archive, interviews and telephone answering machine recordings from the 1980s. The piece is accompanied by a score commissioned from composer Mica Levi, with additional music by CJ Calderwood and Soundwalk Collective.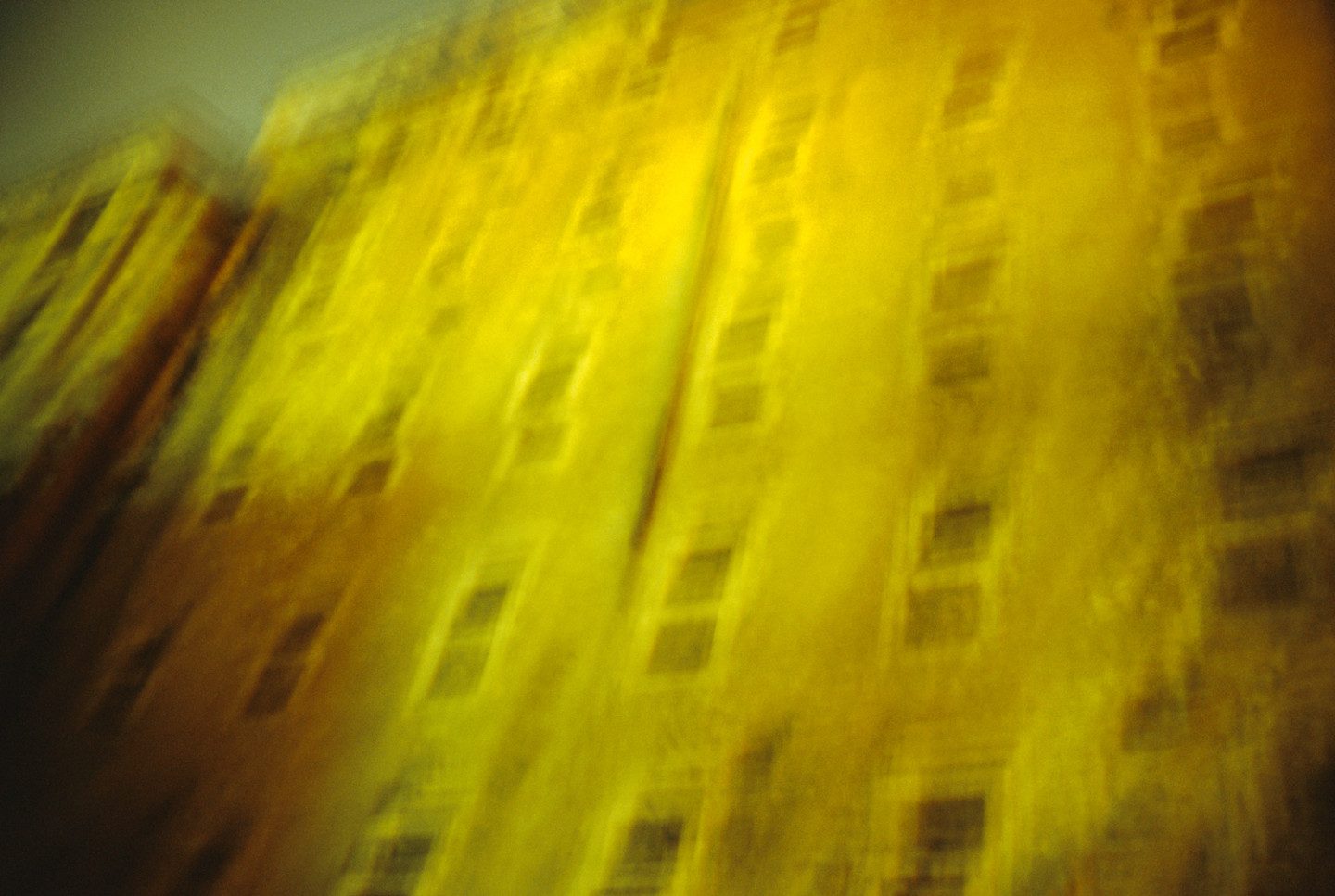 Fire Leap
2010–2022
Digitalt bildspel
14m 53s
Goldin photographed her godchildren and her friends' children between 1978 and 2014, viewing them with empathy and dignity. "Fire Leap" captures an awareness that is still free of societal limitations. Goldin says: "When children arrive, they know everything, and life teaches them to forget."