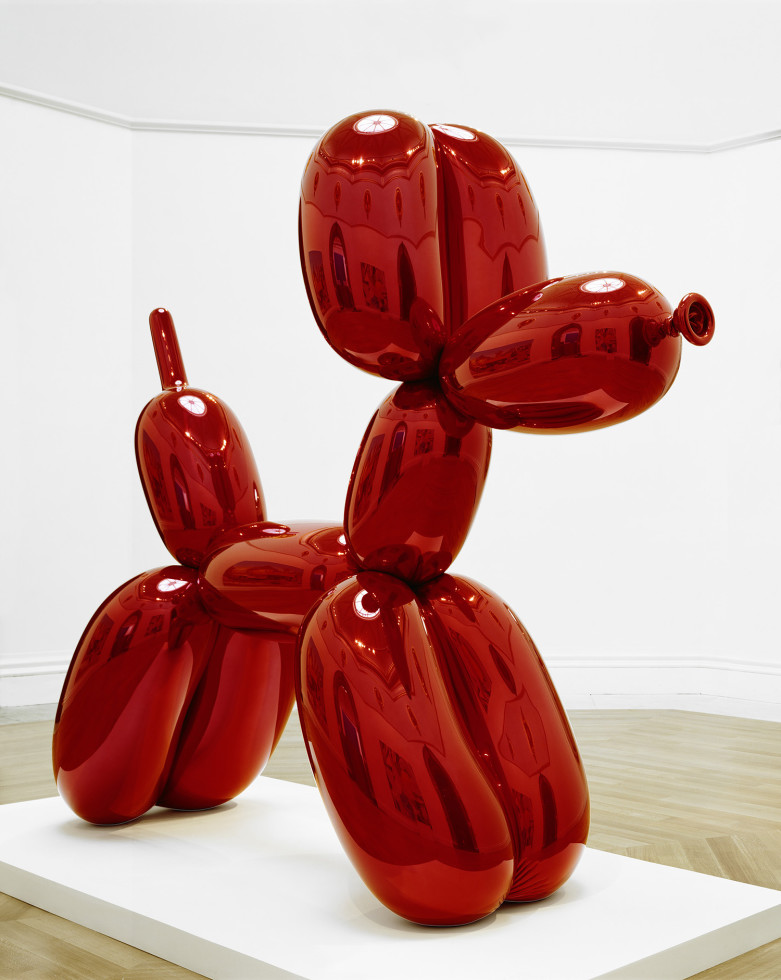 Sculpture After Sculpture
Fritsch, Koons, Ray
11.10 2014 – 18.1 2015
Stockholm
Sculpture After Sculpture brings together the work of Katharina Fritsch (b. 1956), Jeff Koons (b. 1955), and Charles Ray (b. 1953) in a far-reaching examination of three innovators whose parallel endeavors have reinvented the traditions of their art form.
When these far-flung artists came of age, in the early 1980s, the work they are known for today—pointedly figural, quotidian in reference, resolutely sculptural—was all but unrecognizable as the shape of serious art to come. The history of sculpture in the modern period had witnessed the rise of abstraction, the assault of the readymade, the turn to Minimalism, and the "post-medium" environmental and social experiments that followed—a sequence that could be understood as a gradual undoing of the traditional art forms as we had known them.
Reconsidering these developments, by this time avant-garde orthodoxy, Fritsch, Koons, and Ray not only located their practices within sculpture's traditional conventions, they reengaged representation generally and the representation of the figure in particular. The art on view in Sculpture After Sculpture, then, may come after sculpture's supposed demise, but it also comes after in another sense, being made after—in the image of—the art form it would reinvent. The way these sculptors have folded the experiments of the twentieth century into the complex statuary of the twenty-first is the story this exhibition sets out to tell.
– An exhibition by any one of these figures would count as an event for the Swedish art public; to be able to present all three under one roof marks an unprecedented occasion, comments Daniel Birnbaum, the Moderna Museet's Director.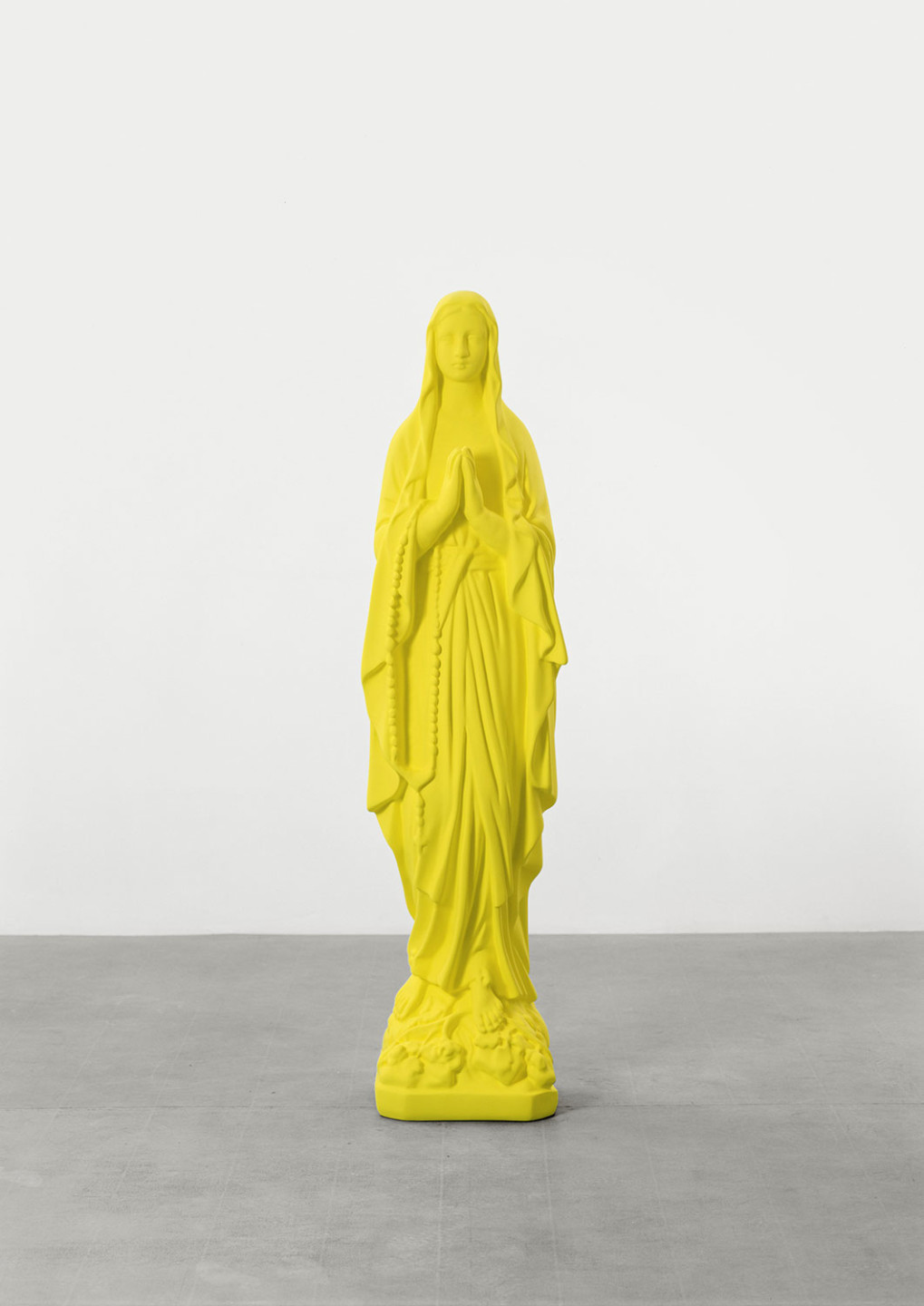 A focused examination of thirteen masterworks, Sculpture After Sculpture begins with iconic works from the late 1980s and early '90s that highlight the artists' early relationships to the commodity and the readymade. The exhibition unfolds in a series of startling juxtapositions that trace the development of their practices from the found to the made, from the performed to the embodied.
The show's highlights include Koons's celebrated Michael Jackson and Bubbles, 1988, a porcelain-and-gilt confection depicting the late Pop legend with his pet chimpanzee; Ray's two-ton aluminum Tractor, 2005; and Fritsch's acid-yellow apparition Madonnenfigur / Madonna, 1987, that famously materialized on a busy square in Münster, Germany, on the occasion of Skulptur Projekte Münster.
Curator: Jack Bankowsky
Assistant Curator: Jo Widoff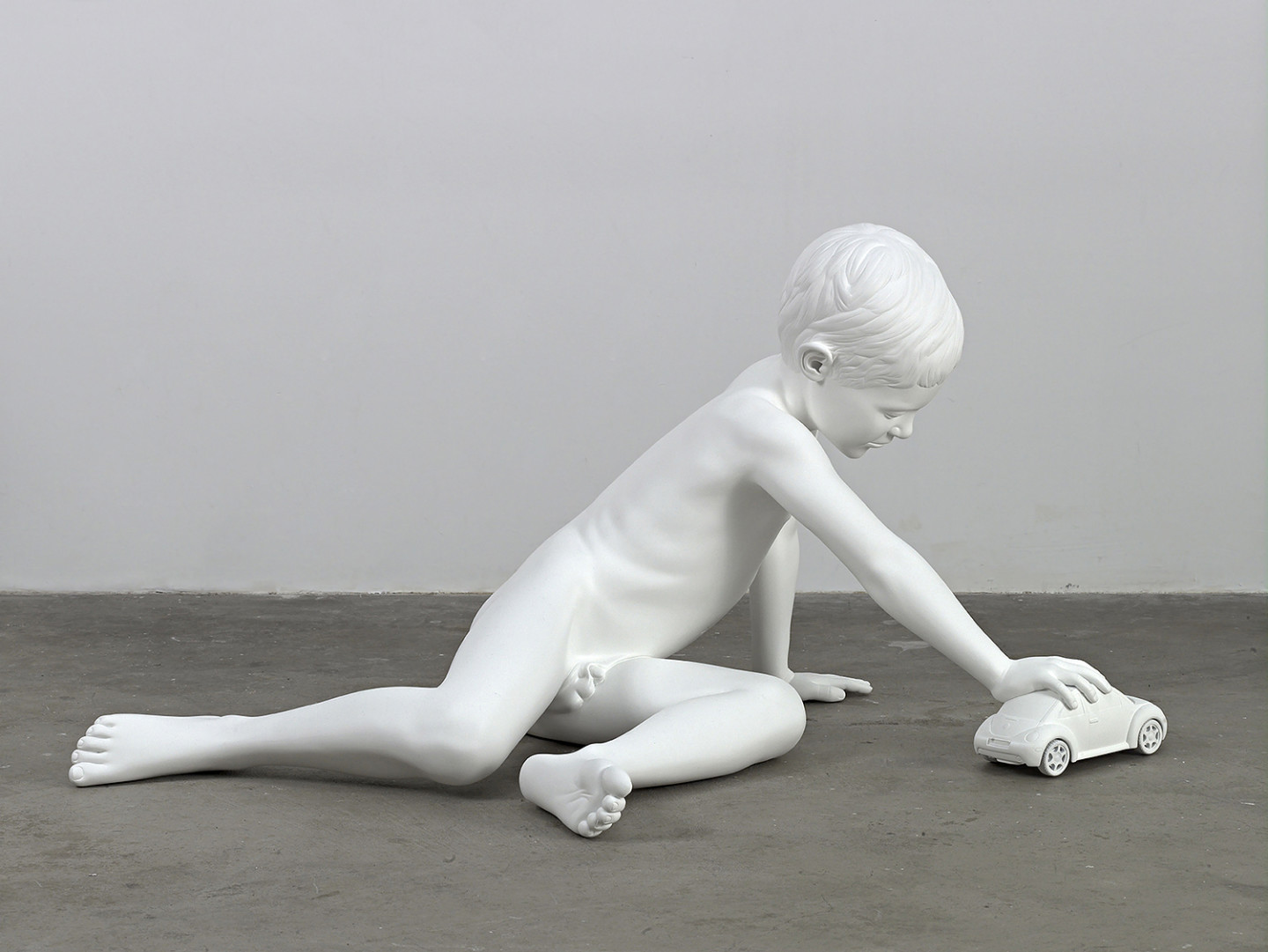 With support from