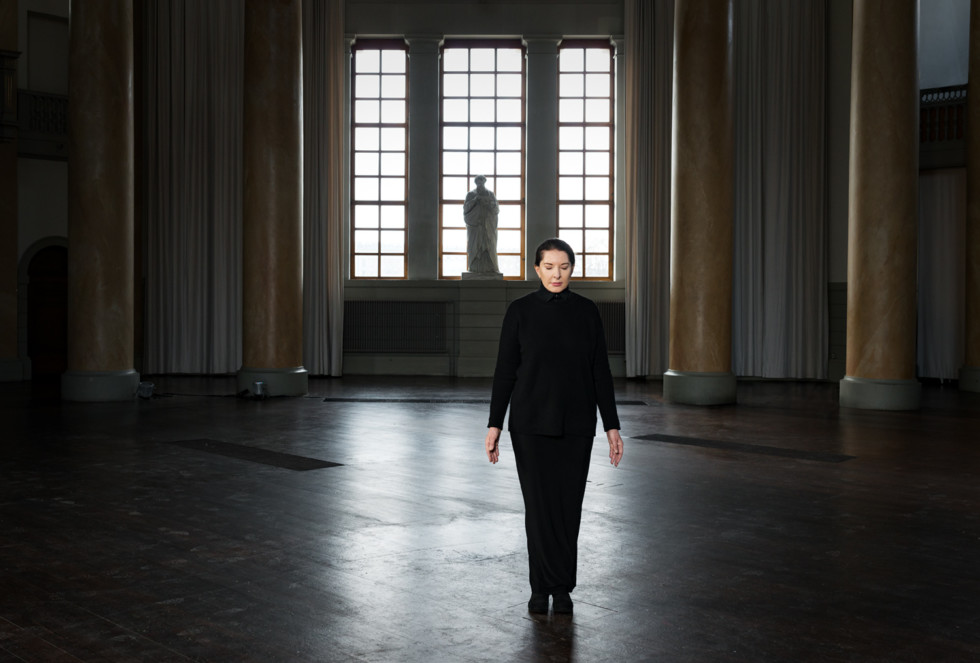 The Cleaner
Performance by Marina Abramović
27.2 – 5.3 2017
Stockholm
You are invited to take part in a completely new, week-long public participatory experience by Marina Abramović, choirs, singers and performers at the Eric Ericson Hall. You will be asked to leave all of your belongings including phones, watches, cameras, coats and bags at the door. Together, we will create a shared experience.
The Cleaner (2017)
Date: 27 February–5 March, 2017
Hours: 14.00–22.00 (performance during all opening hours). Last admission approximately 21.15.
Place: The Eric Ericson Hall (Skeppsholmskyrkan), Stockholm
Admission: Admission free
Ticket: No tickets needed. No pre-booking.
Minimum age: 12
Leave your mobile at home
Watches, mobiles, cameras, computers, bags, outdoor wear and shoes are not allowed in the space. Leave them in the guarded wardrobe at the entrance to the Eric Ericsonhallen.
Filming
By entering the performance space, you agree to be photographed and filmed. The performance will be filmed during the entire week.
Toilets are outside the Eric Ericson Hall
Use the toilet before entering the performance piece. No toilet facilities are available inside the church.