8.5 2015
26 May: Mark von Schlegell
26 MAY 6-8 PM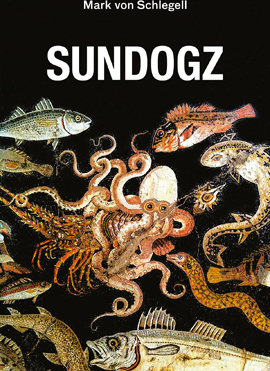 Malmö Art Academy and Moderna Museet Malmö present the sixth in our collaborative series of artist talks. This time science fiction author and arts writer Mark von Schlegell will speak about "Dreaming the Mainstream".
Bio
Once a New York graduate student of Harold Bloom and Jacques Derrida, literary activist Mark von Schlegell began documenting and exploring the breakdown of mainstream publishing in experimental criticism and science fiction in the 90s. A resident of Cologne, Germany since 2006, today his critical work appears regularly in international publications like Frieze, Texte Zur Kunst and Parkett. His literary theory is published by Merve Verlag, Berlin. HIs novels are published by Semiotext(e) Los Angeles. Venusia (2005) was honor's listed for the James Tiptree, Jr. prize for gender exploration in science fiction.
Please note that the talk will take place at Malmö City Library, The Gullberg Room, admission is free!
Published 8 May 2015 · Updated 20 November 2015