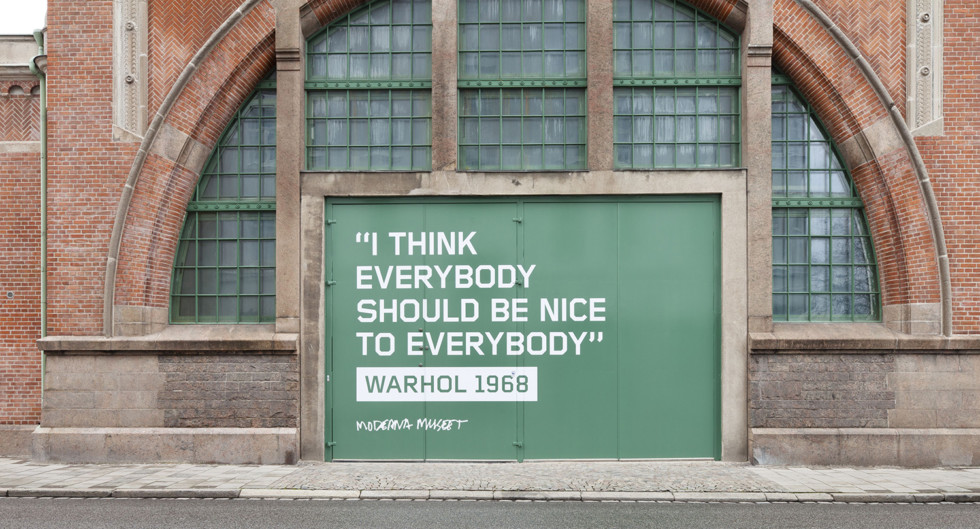 2.12 2019
Moderna Museet Malmö is a partner in the international project – GoDemo
Signals show that younger generations must practice historical awareness and reflect on prejudices and perceptions in meetings with each other. How can pedagogics and culture work together to help reduce indifference, polarization and growing distrust of democratic values?
These are some of the issues addressed in the Erasmus+ project GoDemo, of which Moderna Museet Malmö is a partner. The aim is, among other things, to develop methods that can be used in the dissemination work that museums and higher education institutions carry out.
At the initiative of Vestfold County Municipality in Norway, starting in January 2018, an international collaboration was initiated based on a mediation project carried out by the Vestfold Museums. The project "It also concerns you – democracy and human rights in Vestfold" has served as a starting point for the work with GoDemo, whose partner organizations consist of Moderna Museet Malmö, Museum of Movements in Malmö, Vestfold County Council, University of Southeast Norway, Nøtterøy High School and partnerschools and museums in Poland, Germany and Italy.
The project aims to create commitment and show the consequences of prejudiced thought patterns. One of the aims is to develop methods for protecting democratic values and promoting the work on fundamental human rights. GoDemo runs until 2020.
Published 2 December 2019 · Updated 17 February 2021