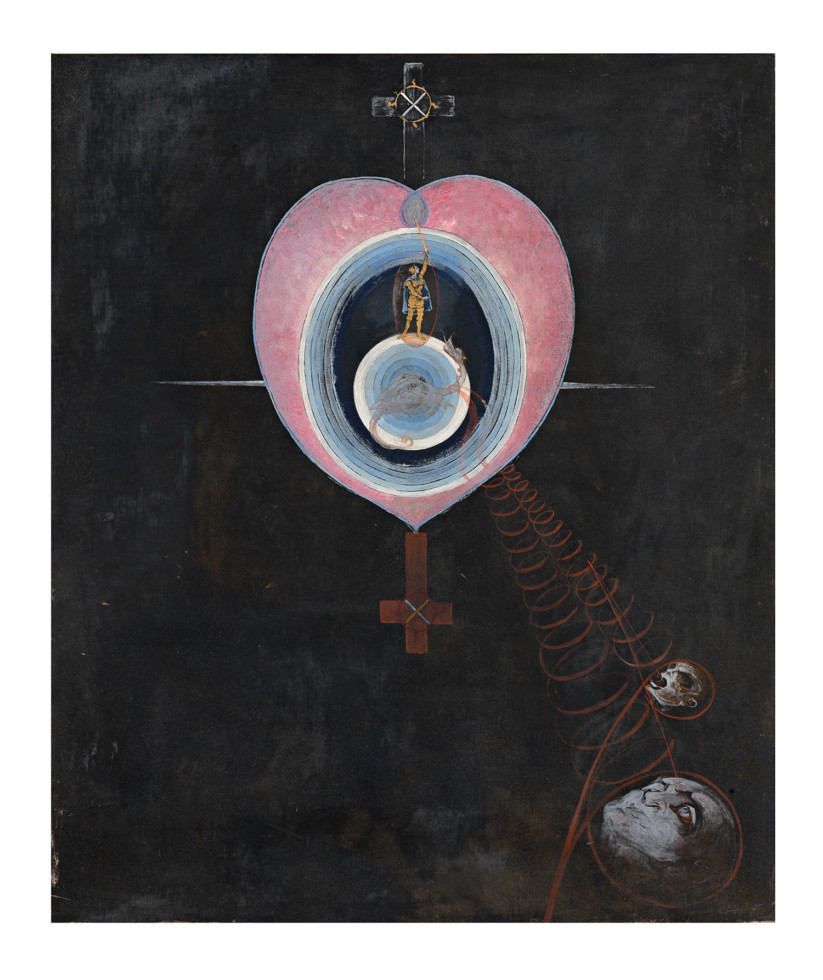 28.2 2020
Installation period: we are preparing for Hilma af Klint
From March 10 to April 3, we are installing our next exhibition "Hilma af Klint – Artist, Researcher, Medium". During this period, all exhibitionhalls in the museum are closed. You can visit our cafe and shop during weekdays. Don't miss out on the artist Hanni Kamaly's performative walks "Markings", which on four occasions during the installation period begins and ends at the museum!
Hilma af Klint's works will be presented from new perspectives. The artist's research on nature and how the visible and invisible world are interconnected will be in focus. The artist's own reflections on her creativity and various methods are also examined. The exhibition will be one of the most extensive we have shown – the whole museum will be occupied by Hilma af Klint's works and transformed into her temple. During the installation period all the exhibitionhalls are closed. This means that we change our opening hours temporarily.
For those who are curious about Malmö's public artworks and urban spaces, we arrange "Markings – performative walks". The celebrated Malmö-based artist Hanni Kamaly brings us along on her discursive walks, all beginning and ending at the entrance of Moderna Museet Malmö. Together we experience sculptures and public spaces, and through Kamaly´ s exciting research we get insight into historical connections and power relations that have not only shaped the city, but also influenced how we understand ourselves in relation to "the Other".
April 4 we finally open "Hilma af Klint – Artist, Researcher, Medium" and then we return to our ordinary opening hours: Tuesday–Wednesday 11–17, Thursday 11–19, Friday–Sunday 11–17. Mondays closed.
More information about Hilma af Klint can be found on our exhibition page.
During the period March 9 – April 3:
Lunch and coffee
If you want lunch or coffee in our café Bröd och Vänner, the café is open Tuesday–Friday 11–14.
The shop
Our shop continues to stay open and offers an exciting selection of art, photography and design related gifts for all ages and at all price levels. The shop is open Tuesday–Friday 11–17.
Markings – performative walks
The walks last for 45 minutes and on Fridays can be combined with lunch or coffee in our café Bröd och Vänner. If you have participated in the walk you get a 20% discount on their selection. "Markings" are conducted in Swedish and English. Dates, times and more information can be found on our Event page.
Published 28 February 2020 · Updated 9 March 2020