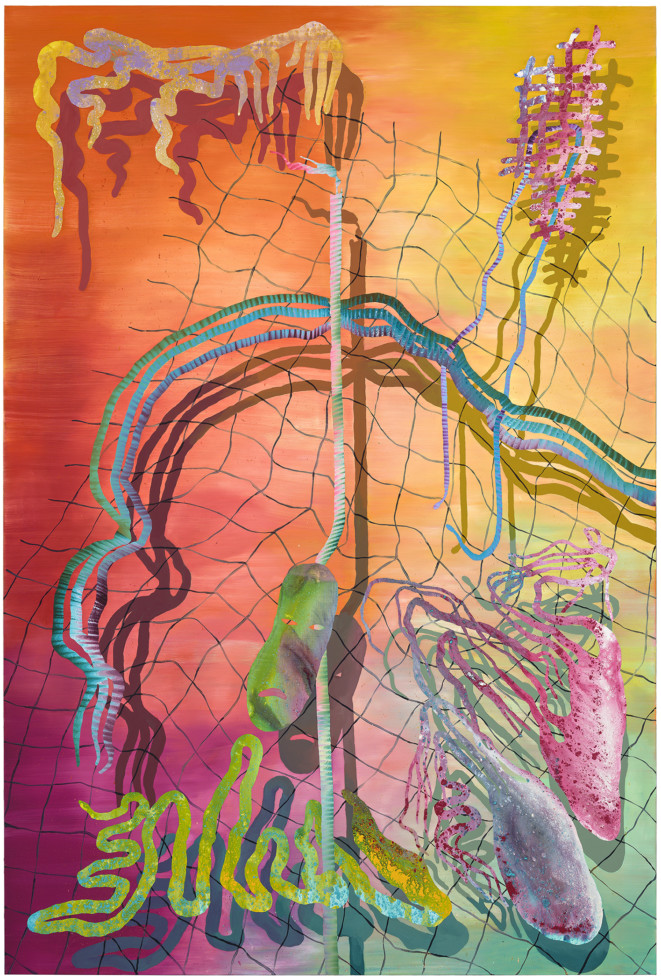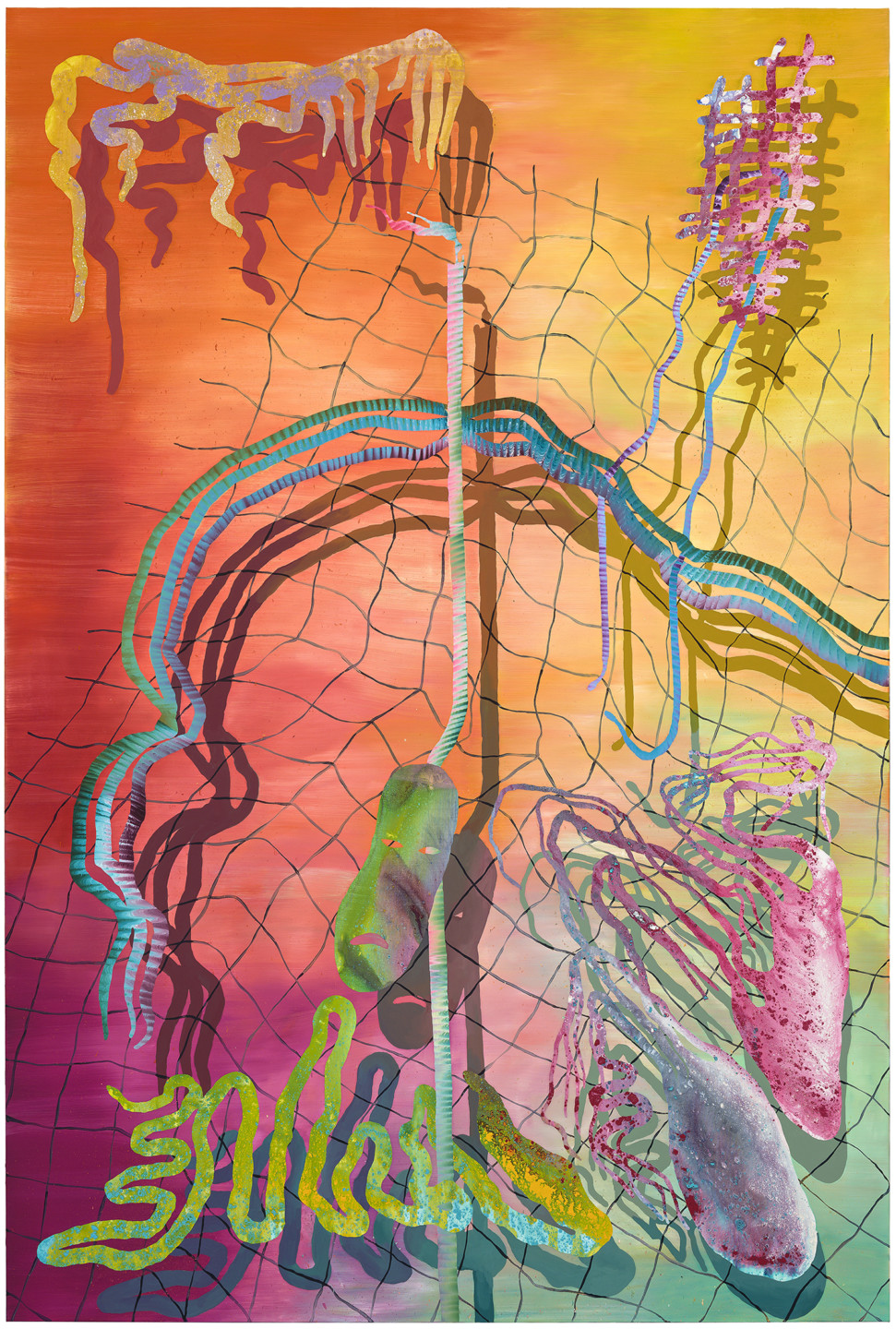 18.10 2019
Merike Estna's exhibition finally opens!
Folktales, symbolism and expanded painting – on October 26, Merike Estna's colorful exhibition "Ghost of the future, filled with memories of past" will open at Moderna Museet Malmö. This is the first time in Scandinavia that the oevre of the artist is presented in a solo exhibition. This is an artistry you don't want to miss this fall!
Merike Estna's installations bring together painting, sculpture and performance, with the viewer often becoming a natural part of the work. Two exhibition rooms on the second floor of the museum will present Merike Estna's idiosyncratic art, where abstract imagery meets seemingly simple motifs taken from folktales and mythology,
"Ghos of the future, filled with memories of past" combines artworks from recent years with works created specifically for this context. Between 13-15 during the opening day, there will be a performative presence in the exhibition.
Read more: Ghost of the future, filled with memories of past
Published 18 October 2019 · Updated 18 October 2019