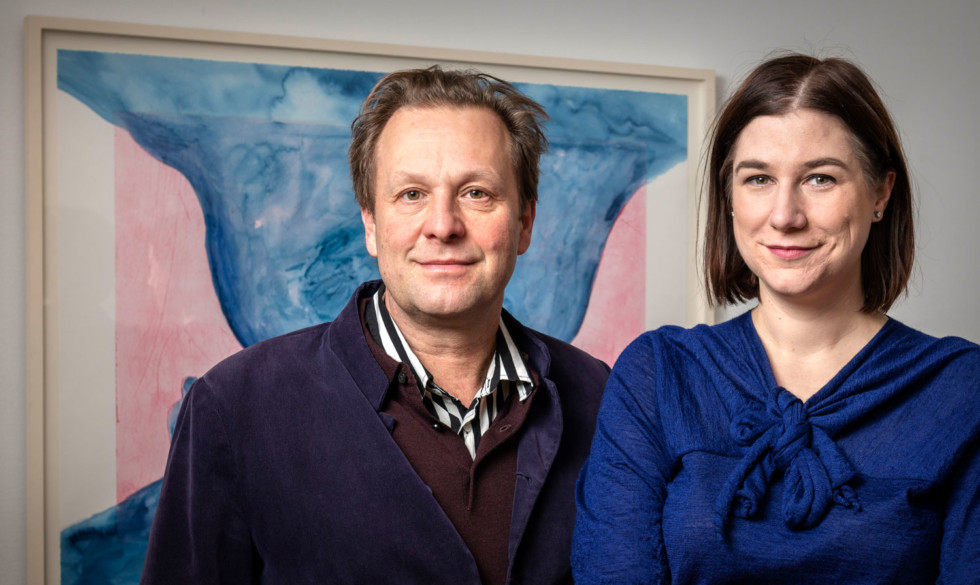 17.12 2018
Listen to the first episode of the Moderna Museet podcast
How do you learn to appreciate modern art? What does a museum director do all day long? And are the staff at Moderna Museet allowed to laugh at art? Listen to the first episode of the Moderna Museet podcast, in which press officer Kristin Lundell meets the resigning director Daniel Birnbaum to talk about his years as the head of Moderna Museet, about art in general and Moderna Museet in particular. In Swedish.
Behind the public activities at Moderna Museet, other work is going on in the buildings on Skeppsholmen. Every day, staff are busy conserving art, organising art courses for homeless women, deciding what works to bring out from storage, and how to show them in the exhibition spaces. But how do you preserve a work of art on paper? How do you decide which works to buy for the Moderna Museet collection of modern art – which belongs to the Swedish people? And what is the appropriate behaviour when looking at a painting by Matisse?
Moderna Museet will publish ten episodes of the podcast in spring 2019. Opening music: "Walk on By" by Perro Del Mar. The podcast is in Swedish.
Listen to the episode with Daniel Birnbaum here:
Published 17 December 2018 · Updated 18 January 2019