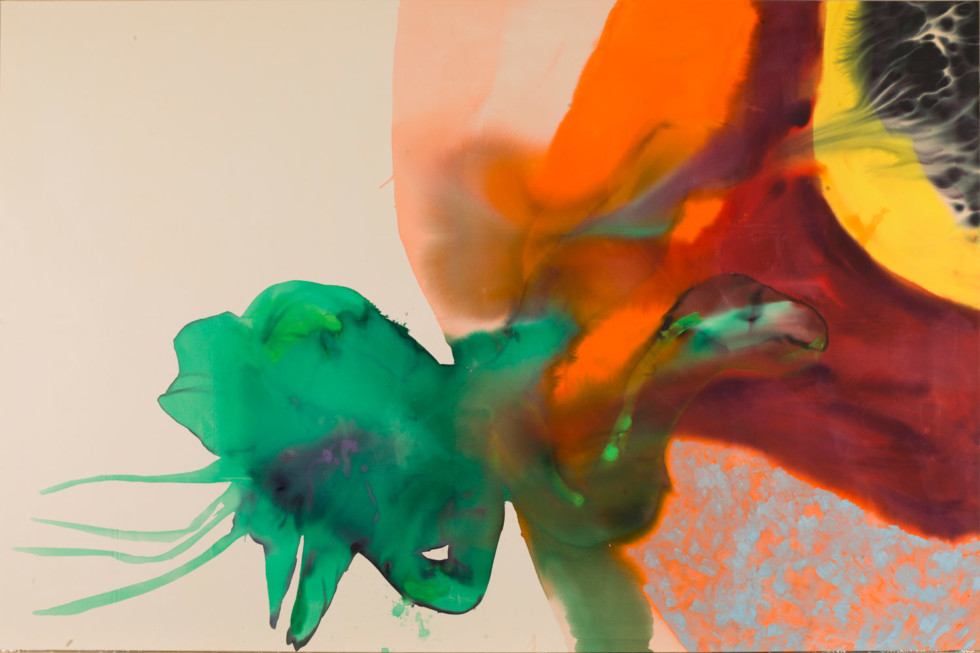 13.1 2021
New works in Moderna Museet's collection acquired in 2020
Moderna Museet's collection consists of ca 140 000 works of art and every year new acquisitions are made. In 2020, more than 160 new works have been added to the collection. This includes works by Arthur Jafa, Xavier Veilhan, Ming Smith, Lap-See Lam, and Lygia Clark.
It has been an unusual year for Moderna Museet which has been closed periodically due to the covid pandemic. However, the museum's work of collecting and preserving art has not stalled in 2020. In the Spring an effort was made to acquire contemporary Swedish art. This work, together with donations from private donors, foundations, and The American Friends of the Moderna Museet, has enabled the museum to acquire ca 160 works.
Through a donation from the Irving Penn Foundation, via The American Friends of the Moderna Museet, 47 works on paper by Lisa Fonssagrives-Penn have been added to the collection. American Friends are also behind the donation of a work by Arthur Jafa, "The White Album" – a video work that was awarded the Golden Lion at the 2019 Venice Biennial. Moderna Museet's director Gitte Ørskou is very pleased that the museum's collection is growing with so many works:
"During a year where almost nothing has been the same at the museum, the work of strengthening and adding to the collection has continued just like in previous years. We are constantly reminded of how grateful we are for the donations that are made and have been made to Moderna Museet by people who hold art in high regard. 2020 has been a difficult year for all of us but we look forward to being able to present some of these new acquisitions as soon as it is possible."
Among the new acquisitions in 2020 are two installations by Ai WeiWei, five photographs by Ming Smith, four video works by John Baldessari, ten drawings by Axel Fridell, sculptures by Xavier Veilhan, Siri Derkert, and Hanni Kamaly, paintings by KG Nilson, Lars Pirak, Tora Vega Holmström, and Karin Mamma Andersson. Works by Ed Ruscha, Lygia Clark and Marina Abramović have also been added to Moderna Museet's collection.
Among the new acquisitions from younger artists based in Sweden we find works by Lap-See Lam, Johan Österholm, Hanna Ljung, Johanna Gustafsson Fürst, Roxy Farhat, Ragna Bley, and Anna Uddenberg.
Acquisitions with the extra funds from the Ministry of Culture announced this autumn will be made starting in 2021.
Works by the following artists have been acquired in 2020
Simryn Gill, Lisa Fonssagrives-Penn, Agnes Denes, Katarina Norling, Xavier Veilhan, Ai WeiWei, Stig Sjölund, Ulla Wiggen, Lygia Clark, John Baldessari, Zanele Muholi, Austin Lee, Annika Elisabeth von Hausswolff, Windy Fur Rundgren, Ann-Mari Didoff, Liva Isakson Lundin, Ragna Bley, Inger Ekdahl, Majlis Agbeck, Inger Ekdahl, Peter Köhler, Johanna Gustafsson Fürst, Johan Österholm, Berit Lindfeldt, Anna Uddenberg, Axel Fridell, Hanna Ljungh, Sirous Namazi, Lina Bjerneld, Roxy Farhat, Colors of Bitchaton, Emanuel Almborg, Hanni Kamaly, Adel Abdessemed, Ida Ekblad, Siri Derkert, K.G. Nilson, Margareta Renberg, Truls Melin, Ming Smith, Dóra Maurer, Lap-See Lam, Arthur Jafa, Lars Pirak, Marina Abramovic, Albin Amelin, Torsten Renqvist, Christer Strömholm, Per Olof Ultvedt, Sonja Larsson, Georg U Persson, Annika Ström, Hans Haacke, Tora Vega Holmström, Lotta Döbling, Svenerik Jakobsson, Arild Yttri, Elisabeth Ödmann, Karin Mamma Andersson, Ola Billgren, Edward Ruscha, Hans-Peter Feldmann, Douglas Huebler, Christian Boltanski, Georg Baselitz, Christina Quarles.
See images and find more information on the new acquisitions: Search the collection: new works 2020
Published 13 January 2021 · Updated 13 January 2021