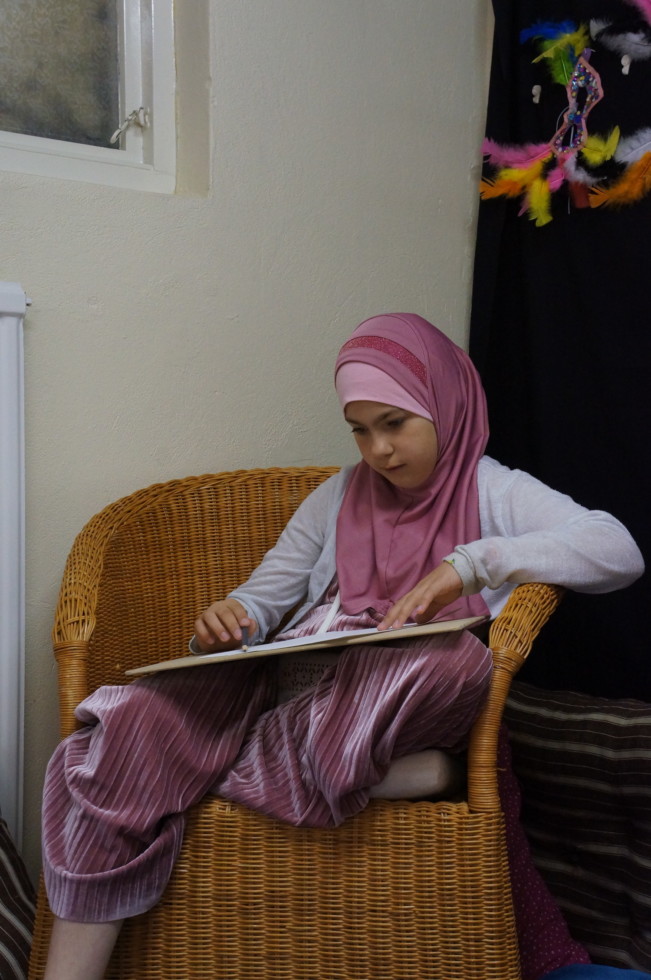 6.8 2020
Art camp for girls with Hilma af Klint!
During one week in August, girls in Landskrona aged 10–12 have had the opportunity to work creatively with inspiration from Hilma af Klint's art. "Konstkollot" is a collaboration between LAB (City of Landskrona), Stena Fastigheter and Moderna Museet Malmö.
In the mornings, a creative workshop is on the schedule led by art educators from Moderna Museet Malmö. Based on the artist Hilma af Klint's art, the girls work with a creative activity in different techniques. "Konstkollot" ends on 6 August with a visit to the Moderna Museet Malmö. There, the participants get a guided tour in the exhibition "Hilma af Klint – Artist, Researcher, Medium" which runs until 21 February 2021. The visit ends with creative work in the museum's studio, Verkstan.
– We are so happy to be able to offer girls this experience. We wanted to give girls an opportunity to immerse themselves in the subject of art and contacted the Moderna Museet Malmö. They immediately became interested and wanted to collaborate, says Emmeli Stenberg, acting operations manager at LAB.
About LAB
LAB stands for "Lära, Arbeta, Bo" (Learn, work, live) and is an all-activity house run by the city of Landskrona and has its premises at Koppargården 17. The target group is children in grades 3 to 6. At LAB, children can do crafts, write stories, play theater, dance, paint, watch movies and socialize. All activities at LAB are free.
Published 6 August 2020 · Updated 6 August 2020