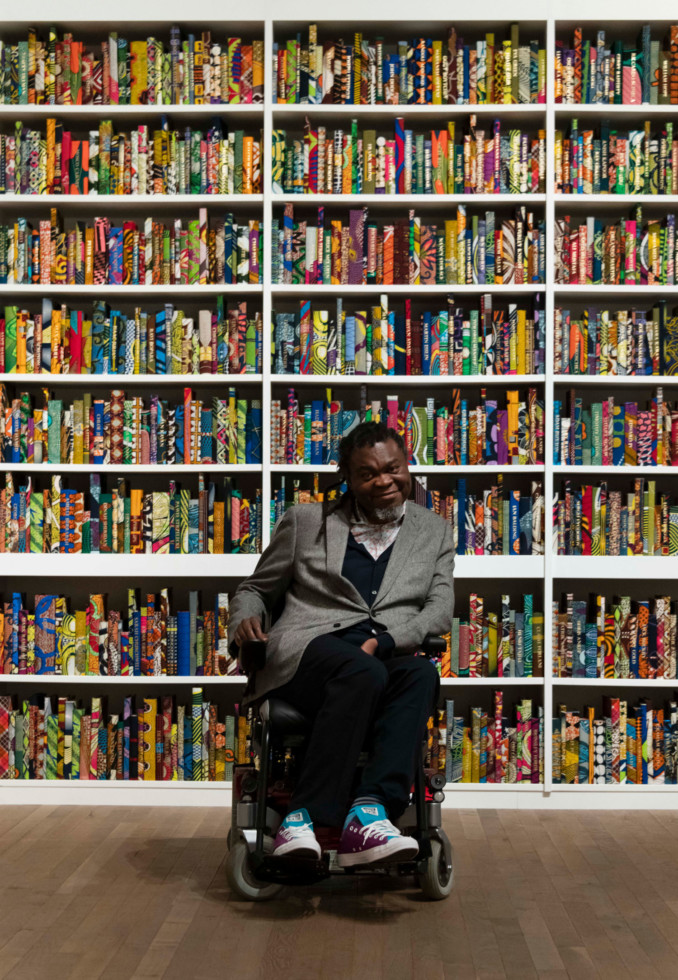 Yinka Shonibare CBE
Artist talk & performance
1.6 2022
Stockholm
Meet the artist Yinka Shonibare CBE in conversation with Lena Essling, Curator at Moderna Museet, and Sara Sandström Nilsson, Executive Director of the Princess Estelle Cultural Foundation. The discussion will be followed by a newly composed dance performance, "Captured Moments", by choreographer Joakim Stephenson.
The Princess Estelle Cultural Foundation has invited the British-Nigerian artist Yinka Shonibare to create a sculptural work for the Princess Estelle Sculpture Park at Royal Djurgården in Stockholm. The artist will visit Stockholm in connection with the installation of the sculpture "Wind Sculpture in Bronze I" on 2nd June 2022.
Listen in, as Yinka Shonibare, Lena Essling and Sara Sandström Nilsson discuss this new work and share their thoughts about others that the artist created as part of his extensive collaboration with Moderna Museet in 2004. The discussion will be followed by the premiere of "Captured Moments" (2022), choreographed by Joakim Stephenson and performed by two dancers and a choir.
Yinka Shonibare CBE
Conversation & performance
Date
Wednesday 1 June 2022
Time
At 16.30–18
Place
The Auditorium, floor 2
Language
English
Price
100 SEK, 80 SEK for students, seniors and members in Klubb Moderna
Captured Moments (2022)
"Captured Moments" is a performance in dance inspired by "Wind Sculpture in Bronze I" and choreographed by Joakim Stephenson in collaboration with Yinka Shonibare CBE.
The costumes worn by the dancers, Brittanie Brown and Arina Trostyanetskaya, have been made by Anna Kjellsdotter in the pseudo-African cotton batik fabrics that are the artist's most characteristic material.
The accompanying music has been composed by Jonas Bohlin and is performed by the John Erik Eleby Chamber Choir.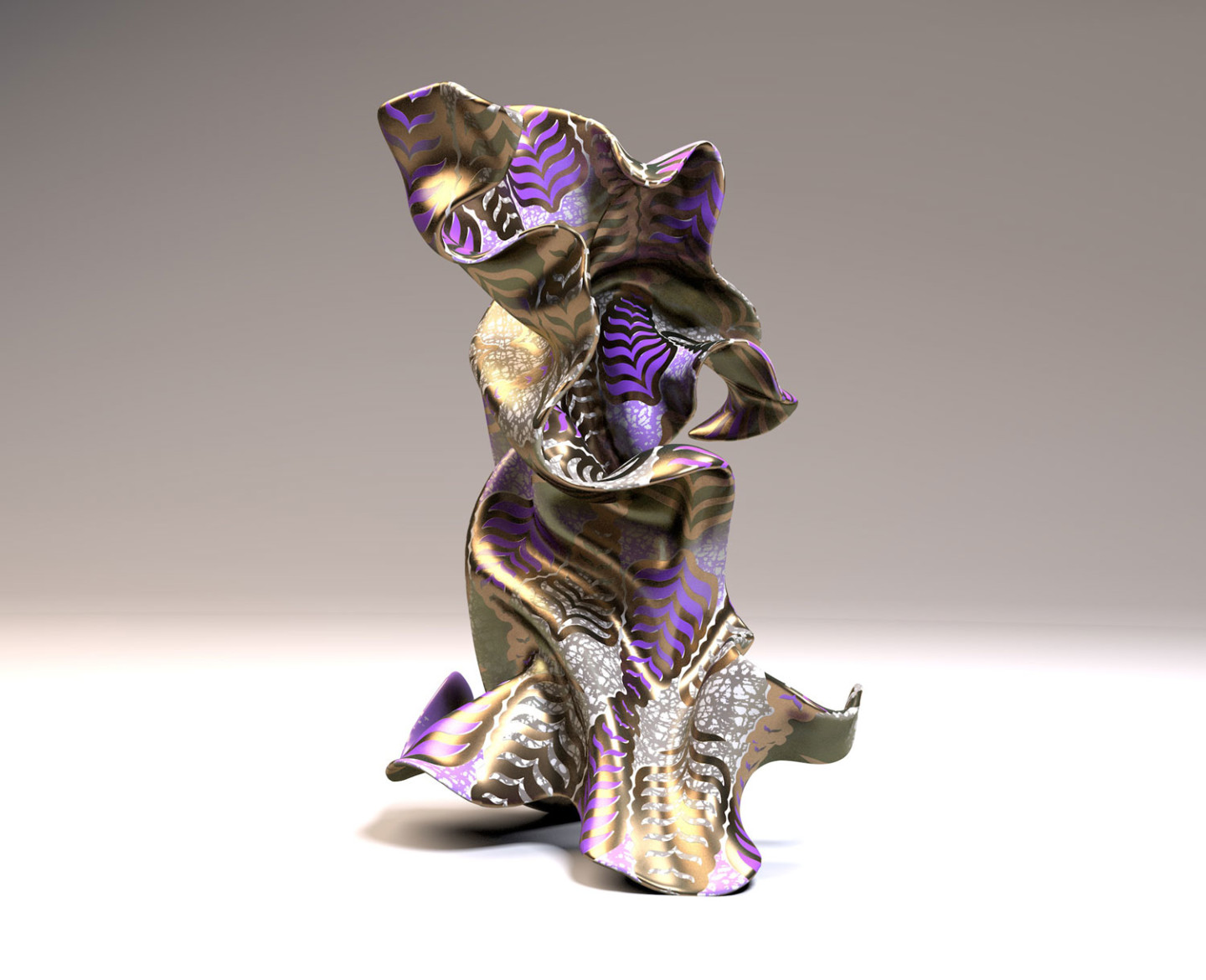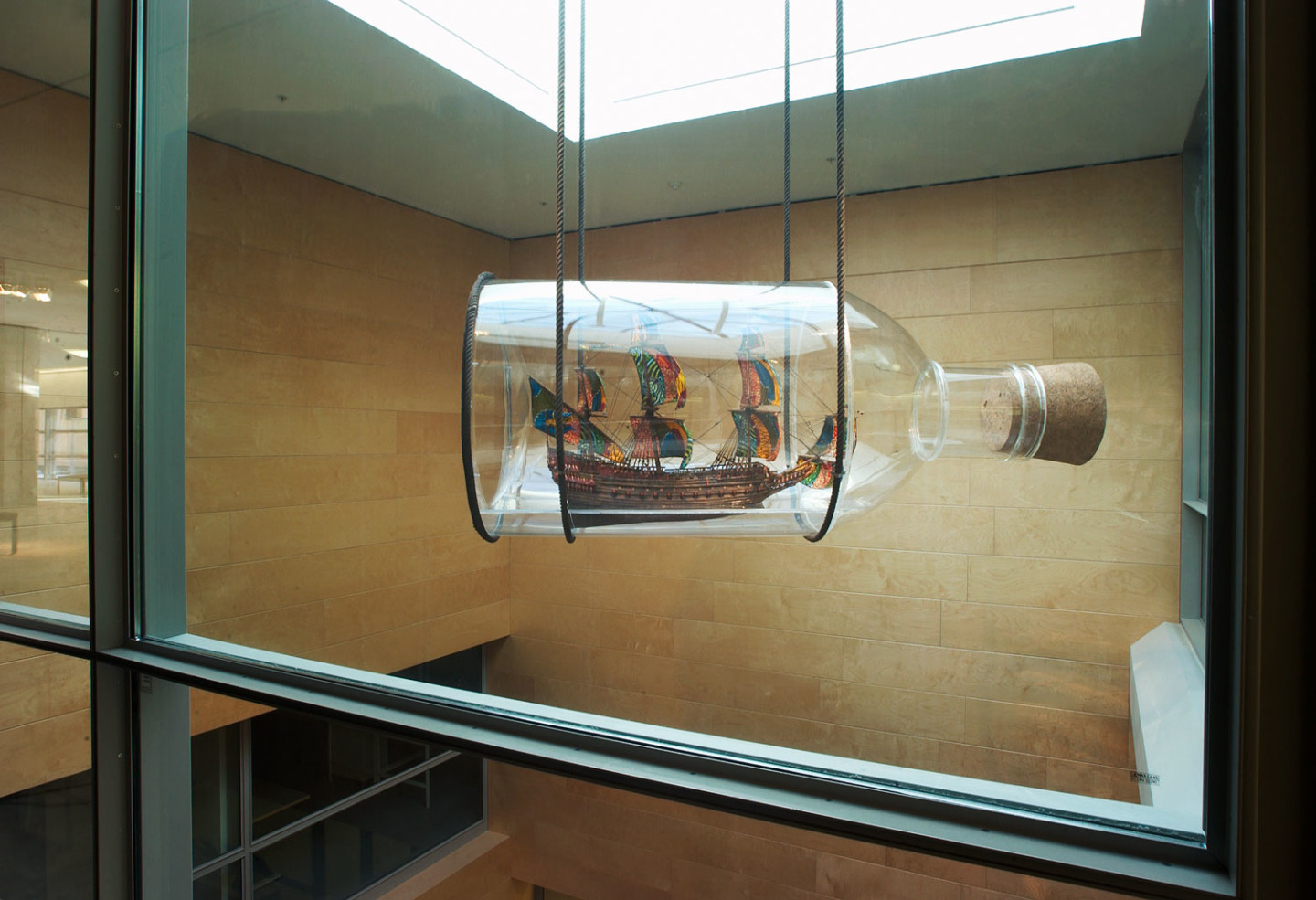 Vasa ship (2004)
To tie in with the conversation on 1st June, Yinka Shonibare's installation "Vasa Ship" (2004) will be displayed in the museum foyer.
The original royal warship Vasa, which provided the inspiration for Shonibare's work, is the world's oldest preserved man-of-war. It dates from the 1600s, a century that gave rise to the great seaborne trade routes and maritime circumnavigations, but also an era that spawned colonialism and fuelled the slave trade. In his response to this Shonibare ties together the historical and geographical threads that criss-cross oceans and continents, as a reminder both of Sweden's role in the world and of the role that the world plays in Sweden.
Yinka Shonibare CBE
Yinka Shonibare CBE, born in London in 1962, grew up in Nigeria and Britain and studied Fine Arts at Goldsmith's College of Art in London.
In the early 1990s he began to use the "exotic" pseudo-African fabrics that have since become crucial characteristics of his work. His inter-disciplinary production embraces photography, sculpture and installations that frequently owe their genesis to historical contexts or famous works of art from other periods. Shonibare questions the validity of established concepts of cultural specificity by subtly challenging stereotypical western perceptions of African culture.
In 2004 Moderna Museet invited Yinka Shonibare to participate in an extensive programme of collaboration. On that occasion he created not only "Vasa in a Bottle" but also large-scale installations that he named "Warm Textile Wall" and "Cold Textile Wall" in the museum's two foyers. A video film, "Un Ballo in Maschera", was also produced by the museum in collaboration with SVT Drama to mark Shonibare's involvement in the exhibition "Fashination".