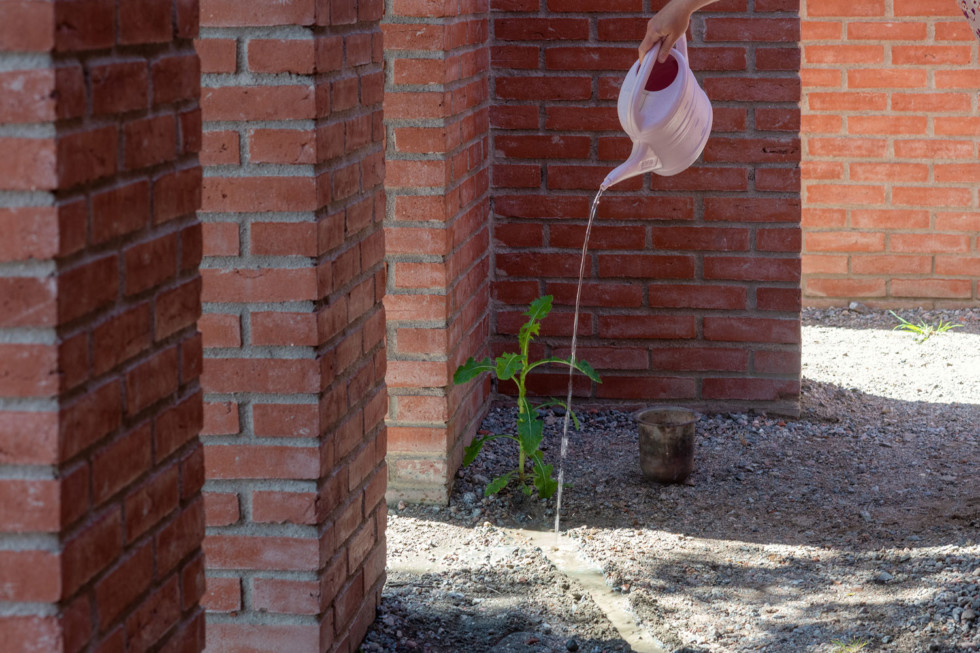 What is land art? Can anyone make their own land art? Why not try? It doesn't have to be that hard. Here are some ideas and inspiration that you can try, at home or outdoors around Moderna Museet. Why not borrow a land art kit from the Museum, with materials and instructions that you can use to explore Skeppsholmen on your own.
What is land art?
Land art is a way of making art that arose in the USA in the 1960s. Artists wanted to get away from the usual art scene in galleries and museums. They wanted to make art that couldn't be bought or sold.
So, they started making large sculptures outdoors that interacted with nature in various ways. Sometimes, they changed the landscape, adding to it or removing something.
Many of them used materials that are not conventionally used in art, materials that aren't valuable in themselves, such as rocks, grass, water or sand. Their works were often documented in photographs or on film.
On Skeppsholmen you can find the earth sculpture "Louisa" by Thomas Woodruff. It belongs to Moderna Museet's outdoor collection. Read more about the outdoor collection: The Moderna Museet outdoor collection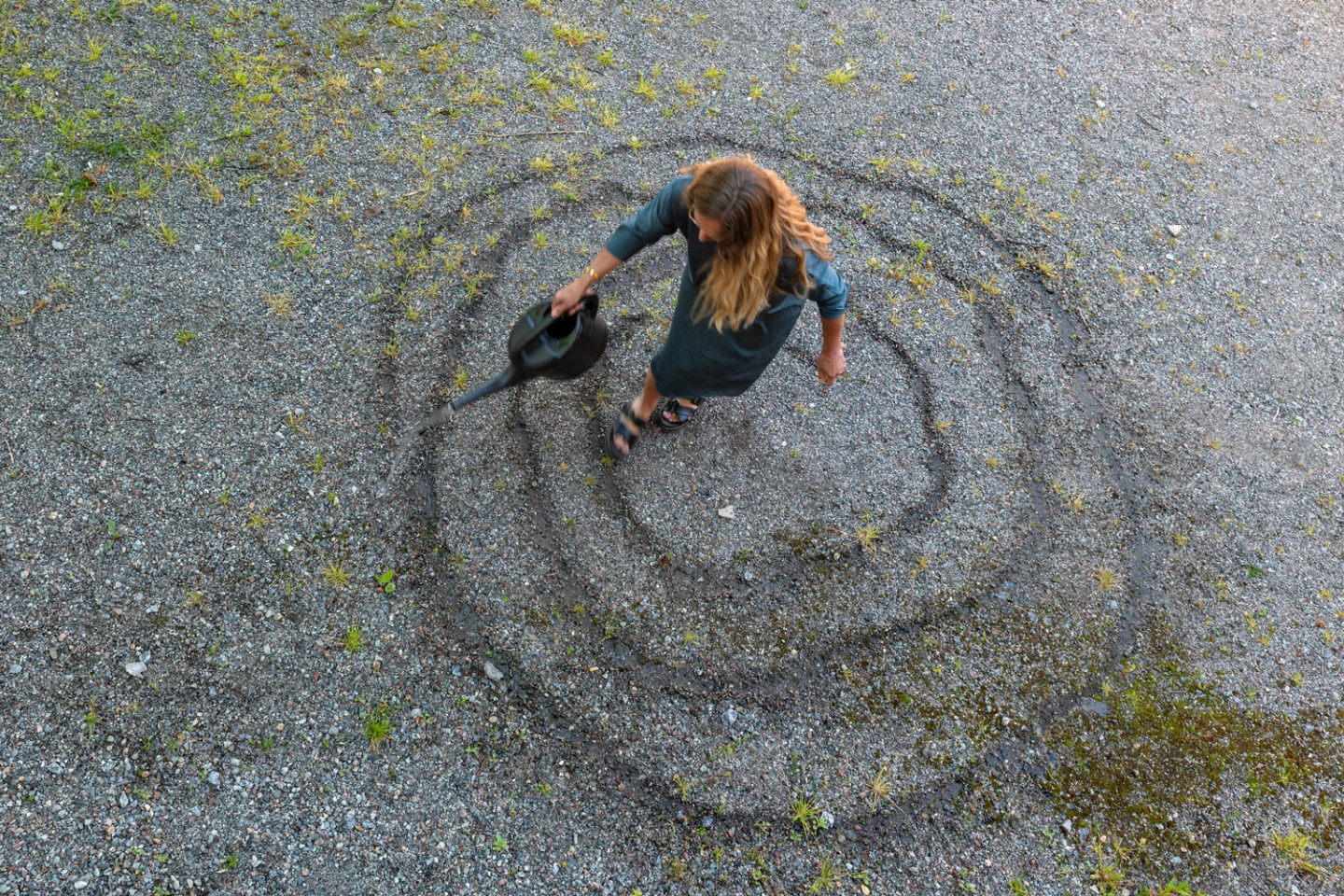 You can draw a nice spiral with water. Try using your own movement and twirl around!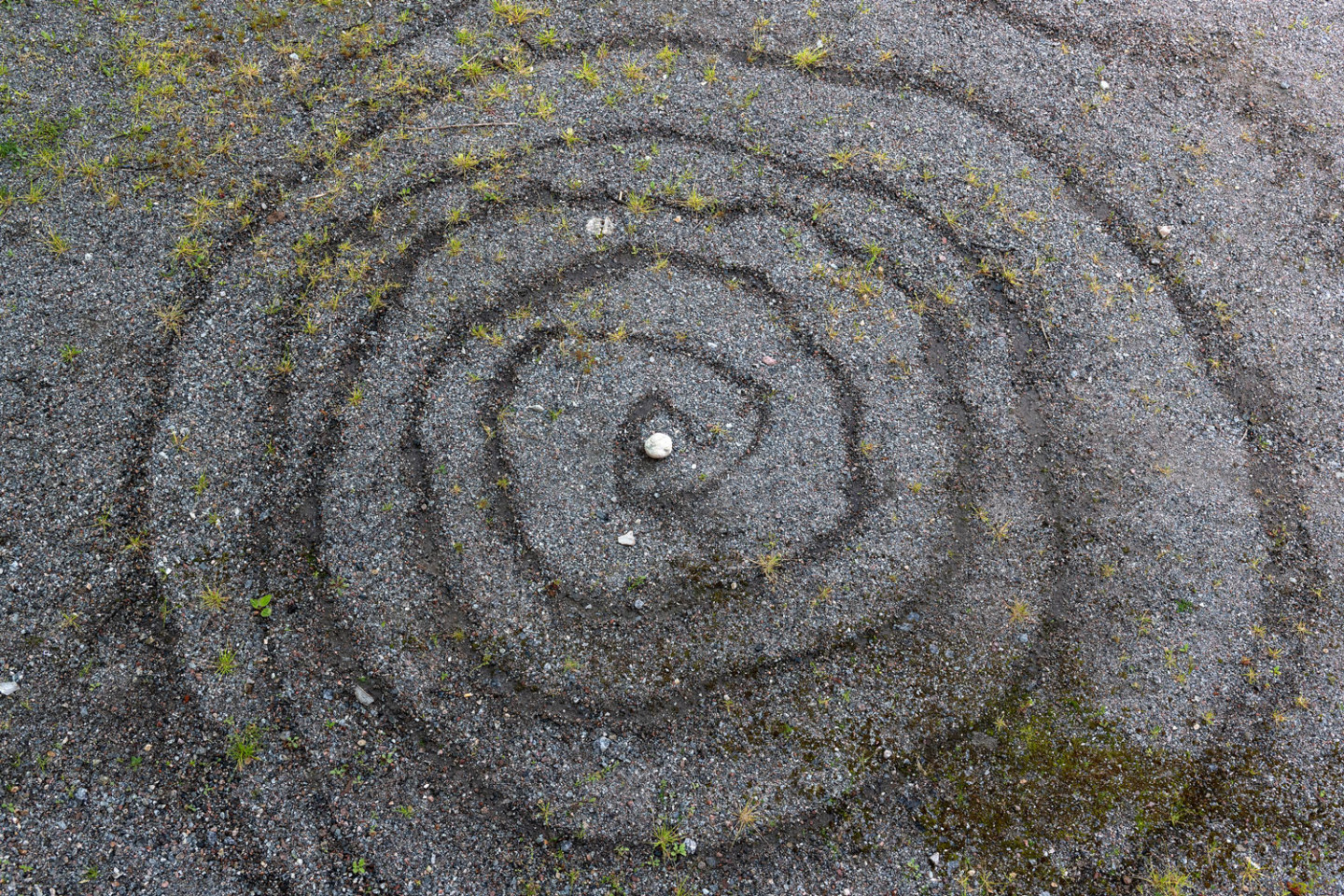 A stone can be a button in the middle of the spiral.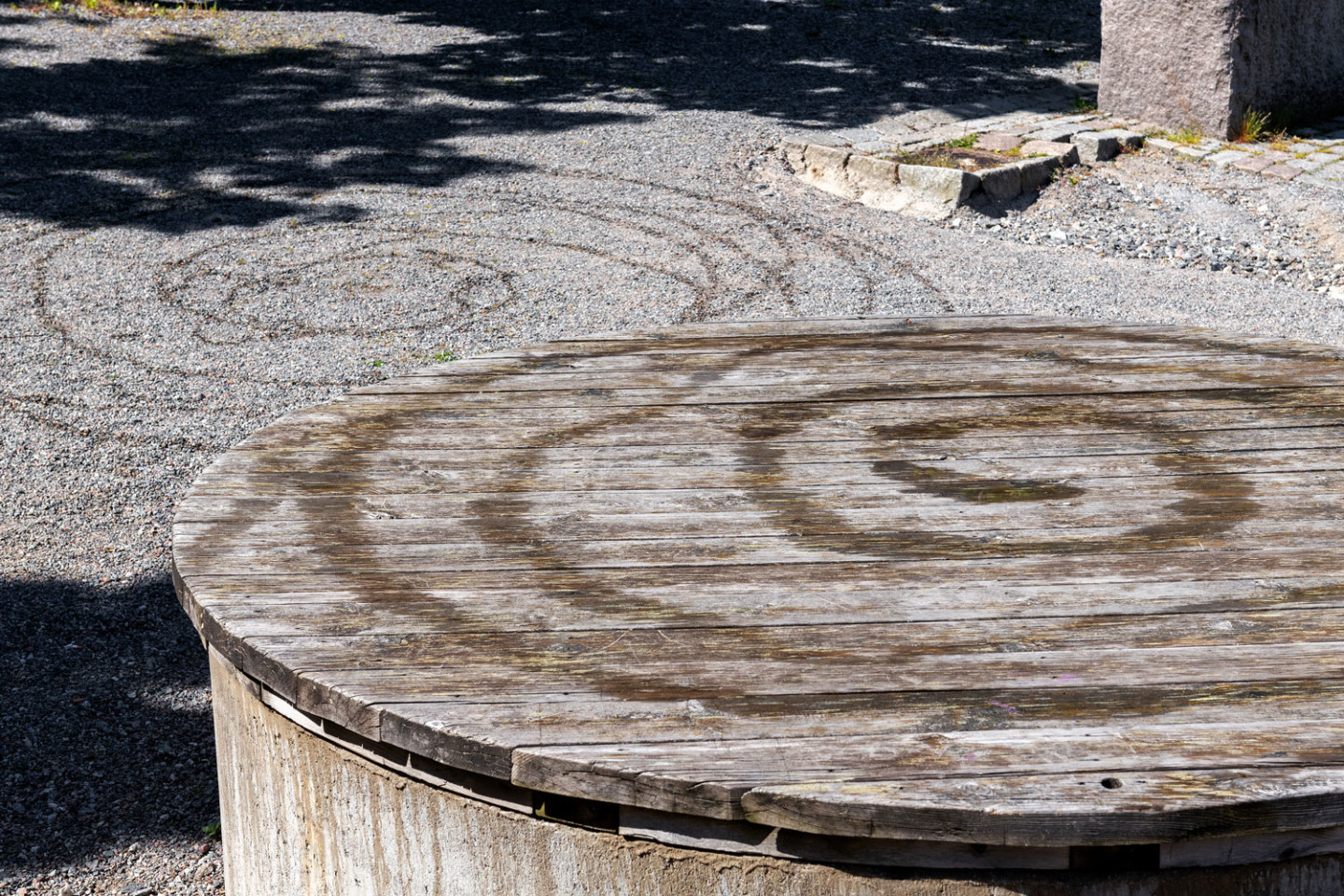 Here is a thick spiral on wood, or a thin spiral in the gravel. They were painted with different-sized watering cans.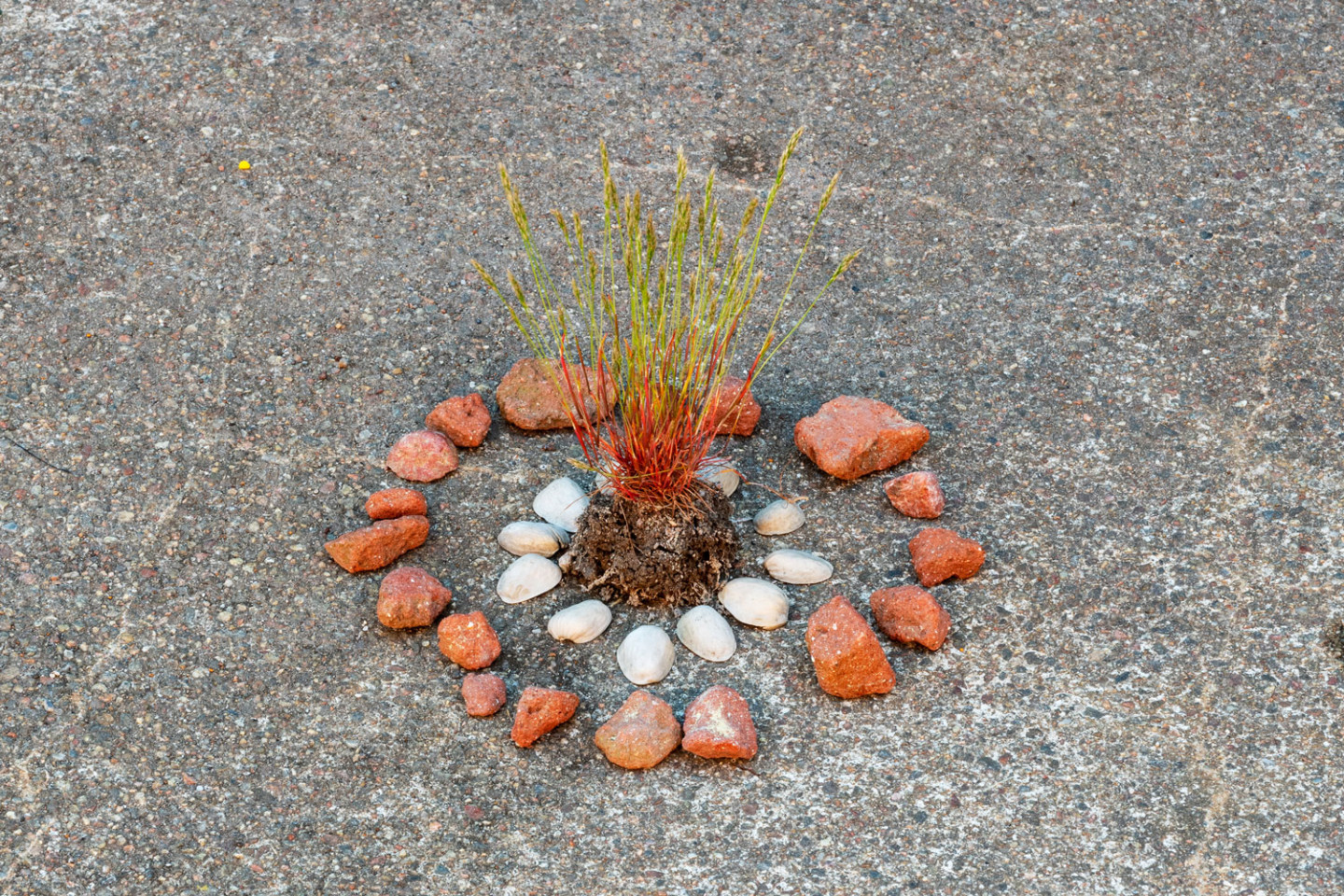 Start with something you found, like a tuft of grass. Arrange nutshells and pebbles around it. Or, maybe you've found something else that's exciting?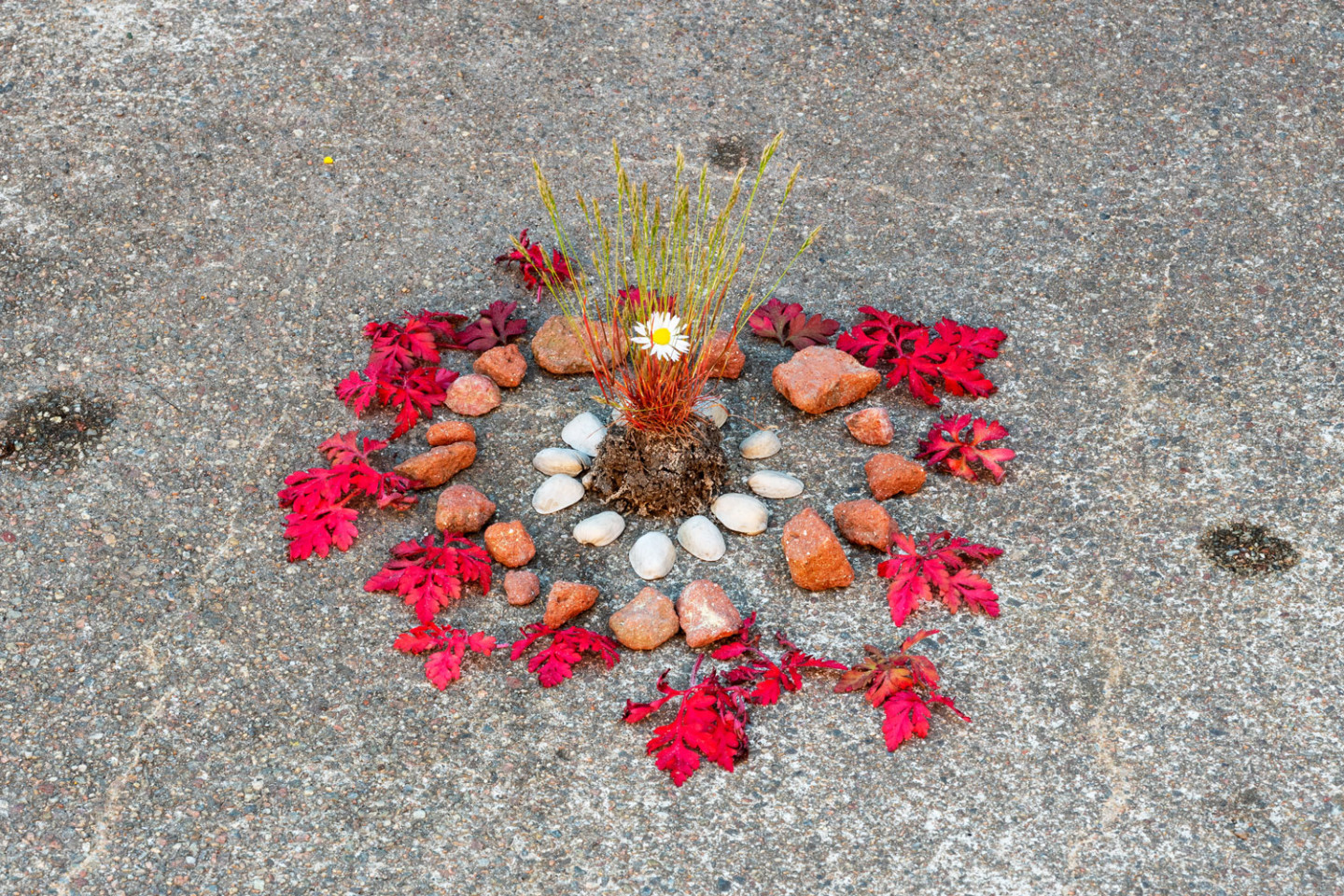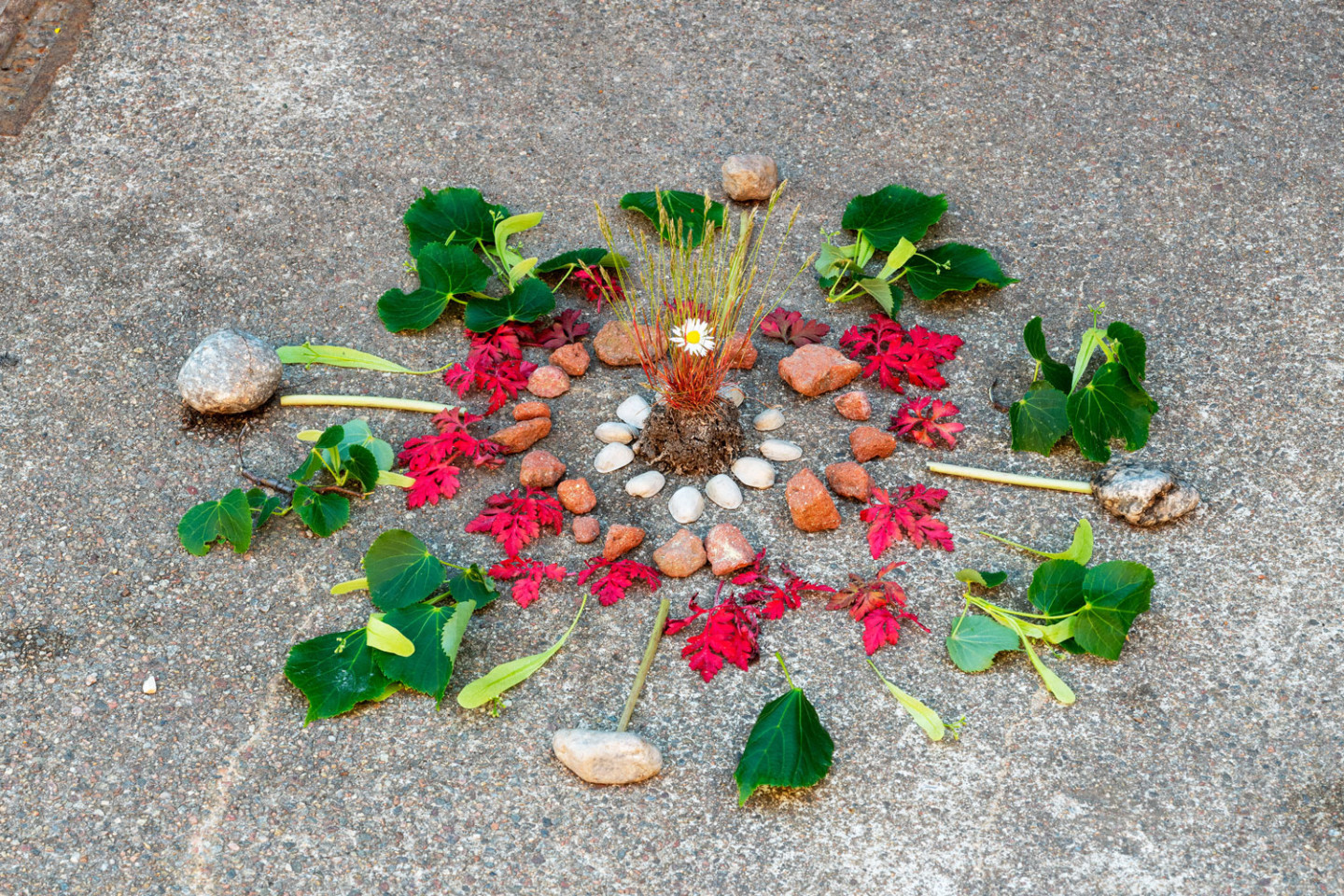 Add two green colours for a nice contrast. A few grey stones.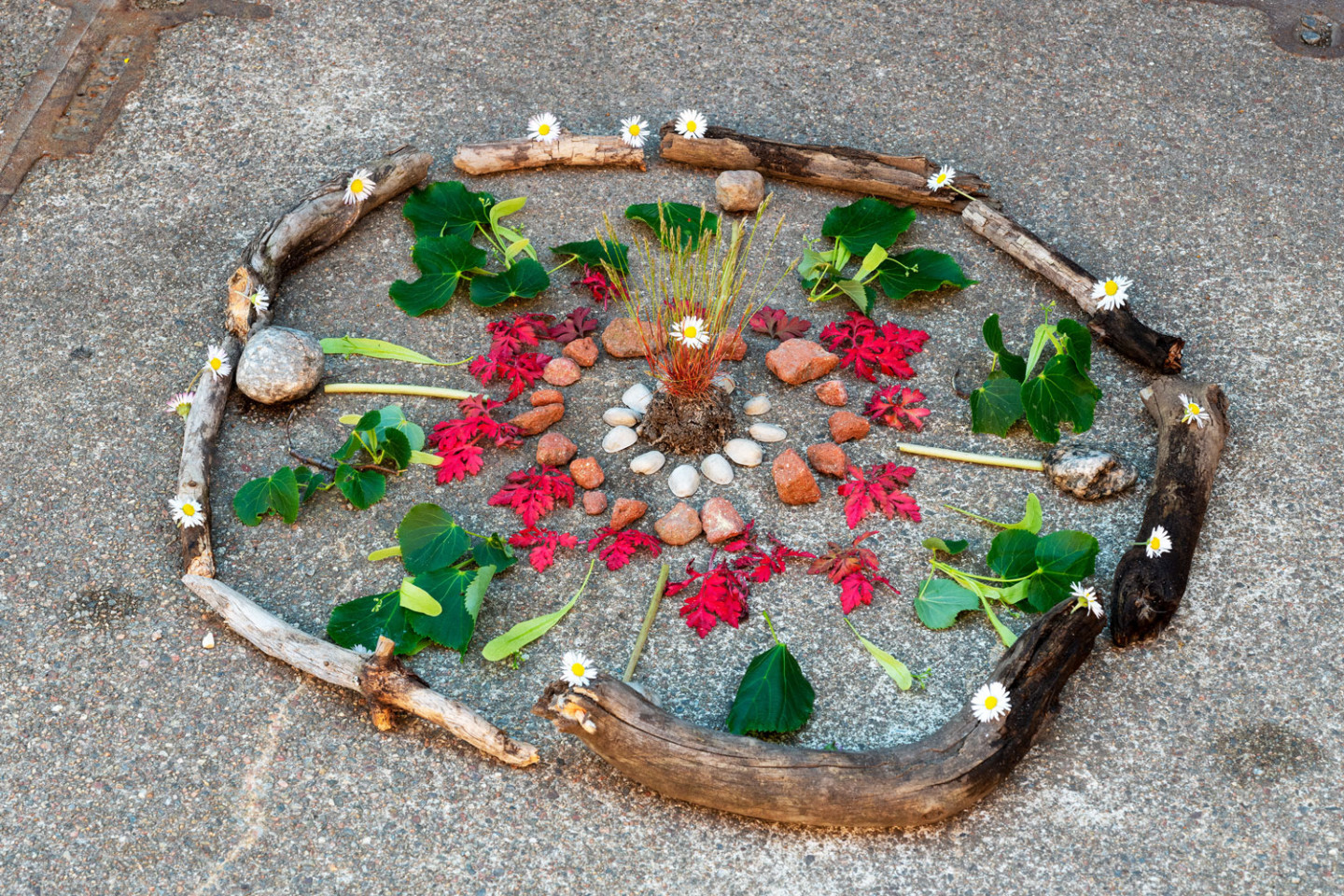 And finally, a round frame of sticks and little flowers. Take a picture of your creation and post it on social media under the hashtag #VerkstanModernaMuseet.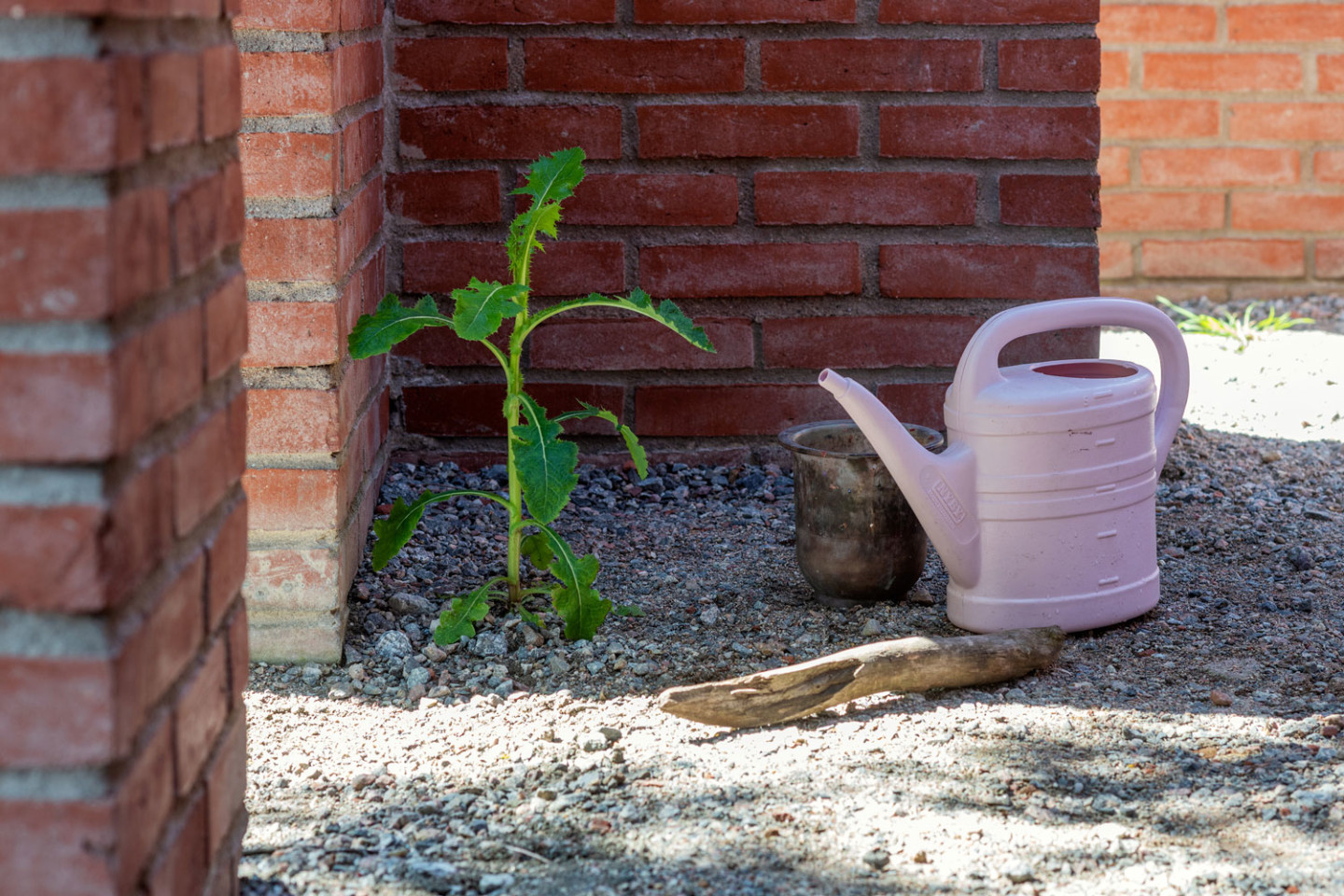 A watering can is useful. A plant or a tree might be growing where you chose to make your own land art.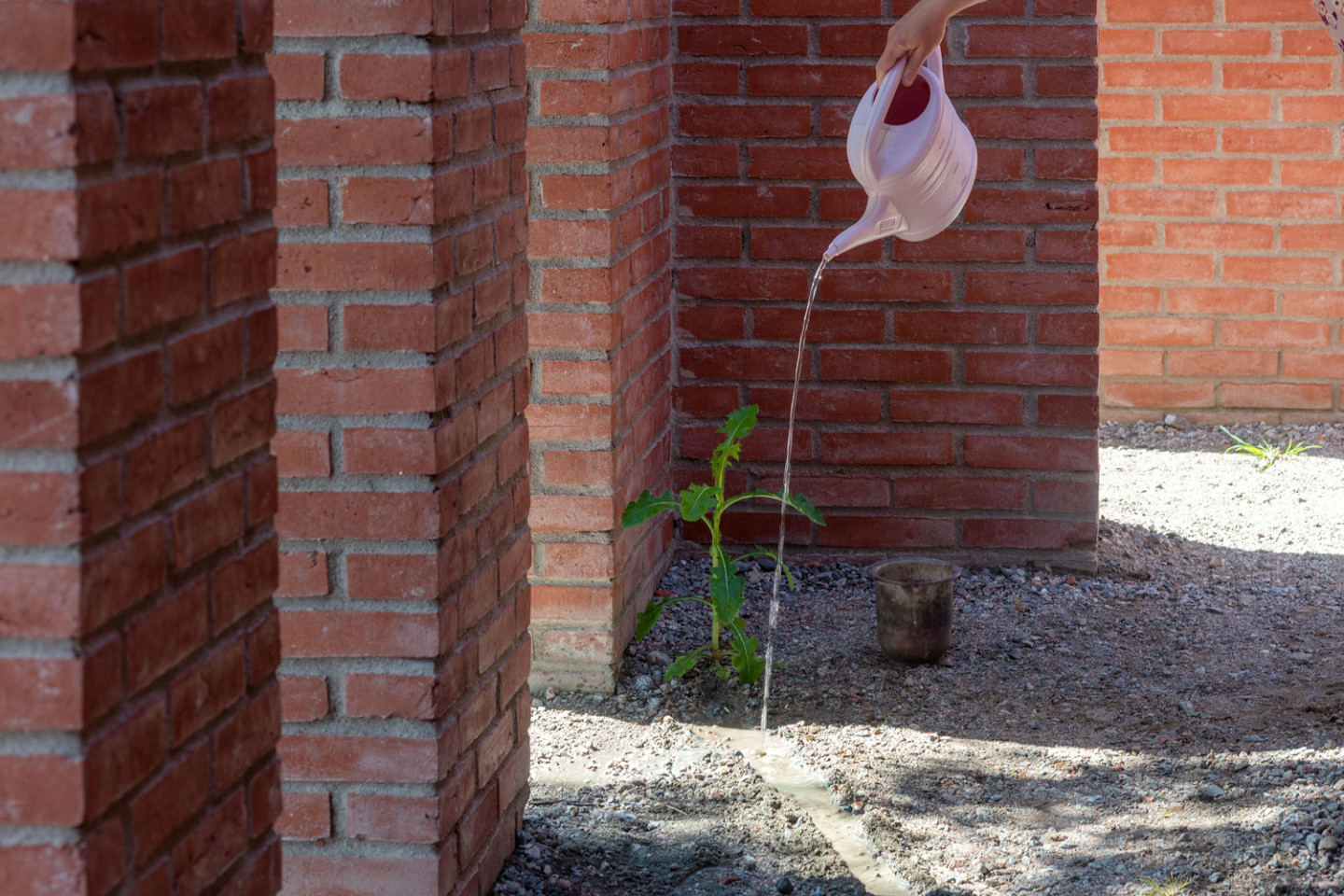 If you draw a picture in the gravel and pour water on it, something exciting might happen!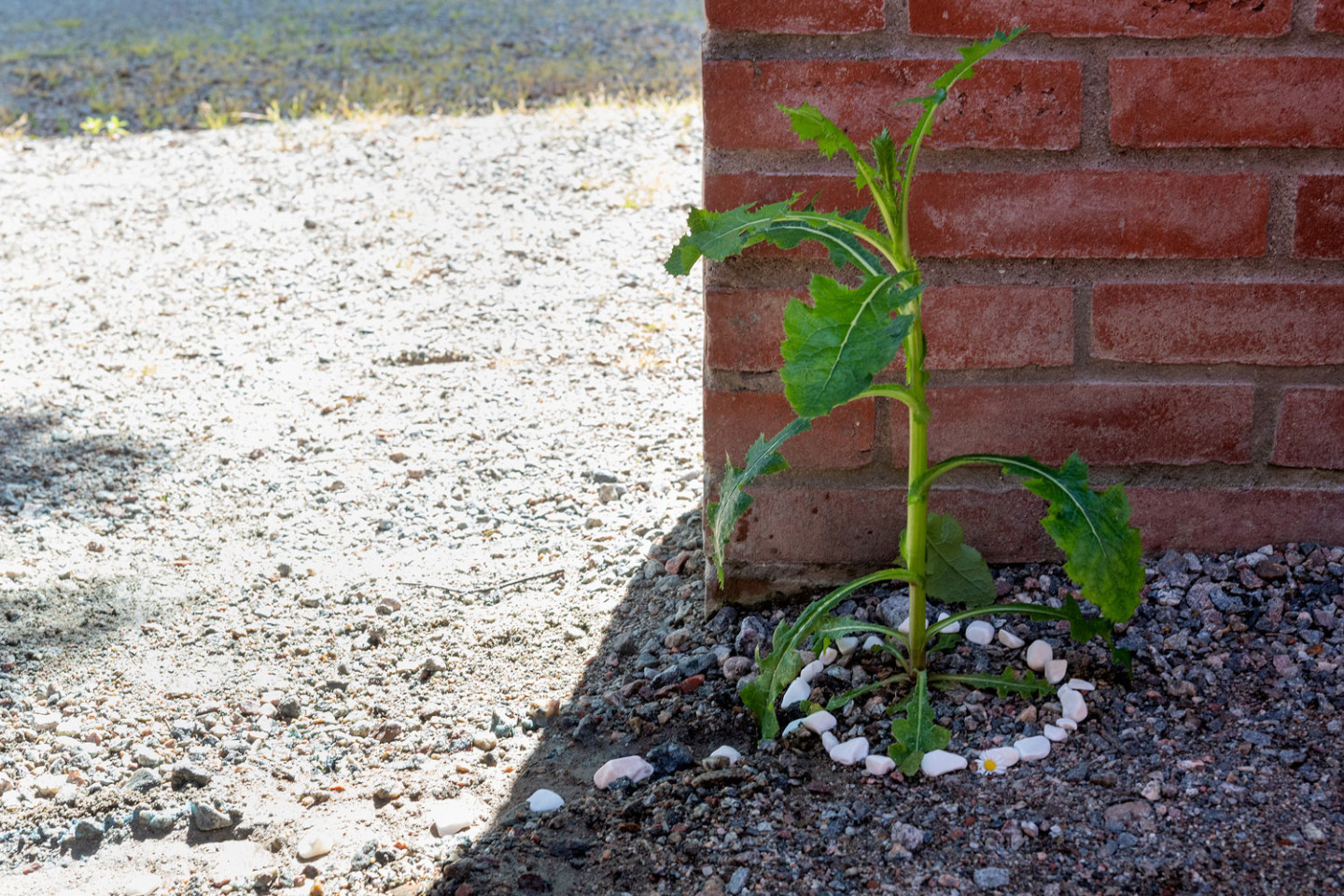 You can make a circle around something, like a plant, with nice, white, marble rocks that stand out against the gravel.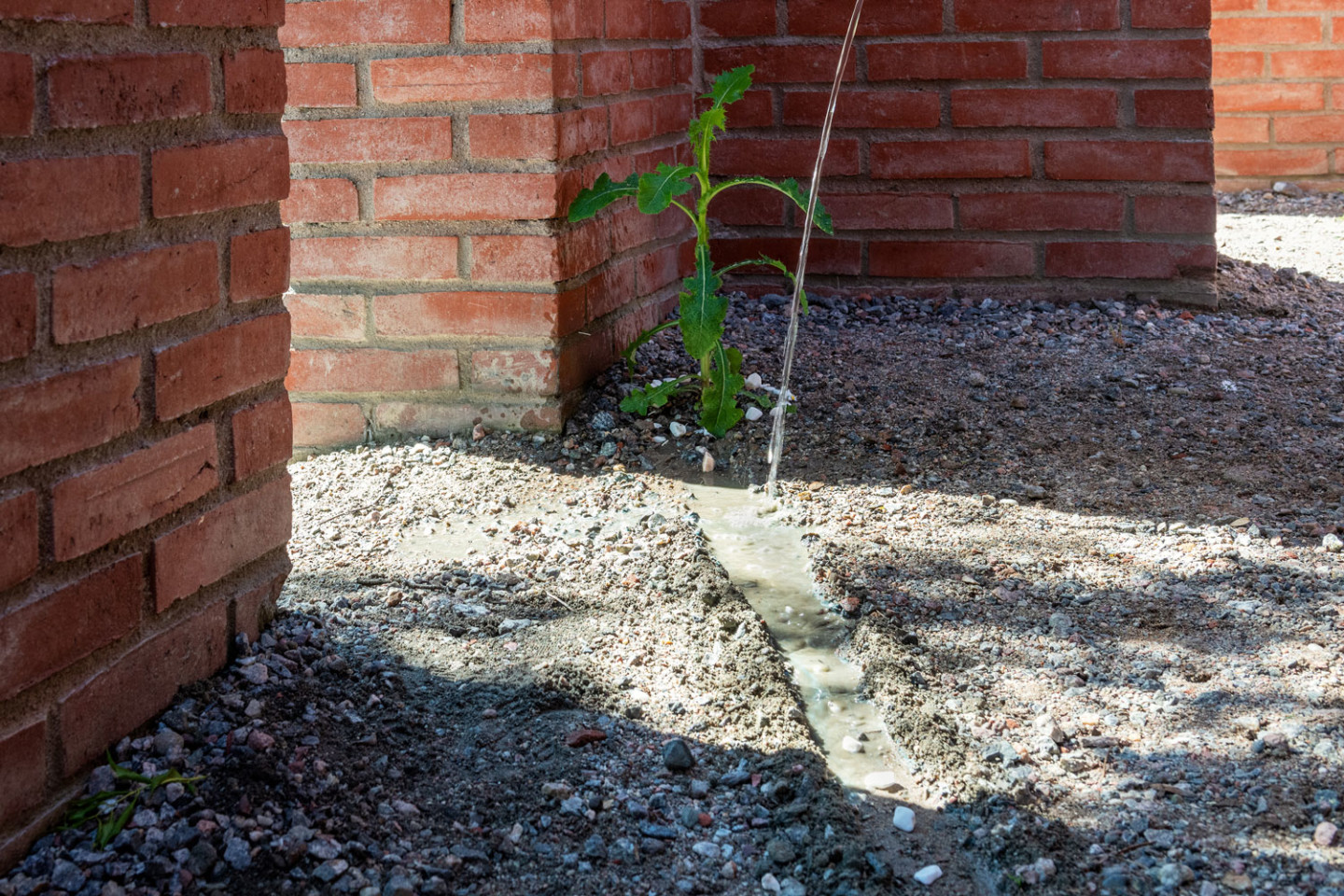 Pour more water on it and see what happens. Curiosity is a good tool.