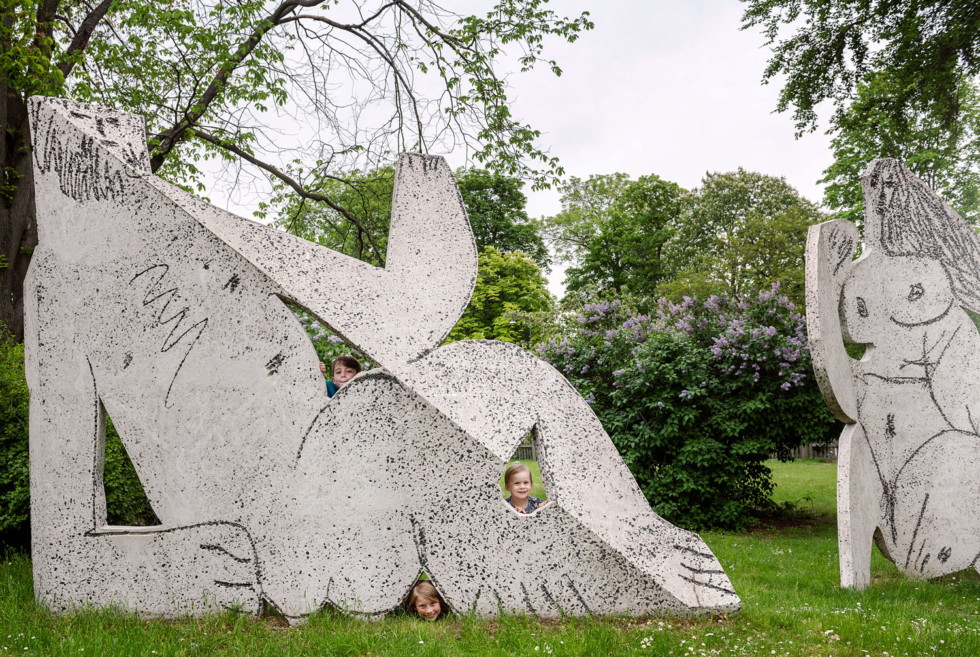 Summer at the museum
16.6 2020 – 16.8 2020
Stockholm
Pack your picnic basket and explore the art on Skeppsholmen! We offer many different outdoor activities for kids and adults. Enjoy the beautiful island and be creative with inspiration from outdoor sculptures and the artists featured in the Museum during the summer.
Create land art outdoors
Summer activities from age 4
Pick up a land art kit with materials and instructions and explore Skeppsholmen. Find a good spot and get started! Don't forget to take a picture when you're done.  If you're in the mood for a picnic, picnic bags are available in the Coffee Bar.
Date: 30 June–16 August, 2020
Time: at 12 noon–16.00
Place: pick up a land art kit outside the main entrance of Moderna Museet. A on the map
Age: from 4 and up, in the company of an adult.
Ticket: no ticket needed. Pick up your land art kit with instructions. Limited numer of kits. Not pre-booking.
Price: free admission
What is land art?
Land art is a way of making art that arose in the USA in the 1960s. Artists wanted to get away from the usual art scene in galleries and museums. They wanted to make art that couldn't be bought or sold.
Create like the arists
Can anyone make their own land art? Why not try? It doesn't have to be that hard. Watch the film (in Swedish) or look at the pictures to get some ideas and inspiration that you can try, at home or outdoors around Moderna Museet.
Good Ideas
Outdoor activities inspired by the exhibition John Baldessari.
Be inspired by John Baldessari and make art based on ideas. Behind the Museum, near Per Kirkeby's brick sculpture, is a special place for creating outdoor art, where you'll find creative tips on making conceptual art (idea-based art) inspired by the exhibition of the American artist John Baldessari.
Date: Tuesday–Friday between 23 June and 17 July.
Time: drop in at 11.00–16.30
Place: behind the museum (Slupskjulsvägen). B on the map
Age: 2–12 years
Price: free admission. No ticket needed, no pre-booking.
Activities are subject to the weather, as we will be working outdoors.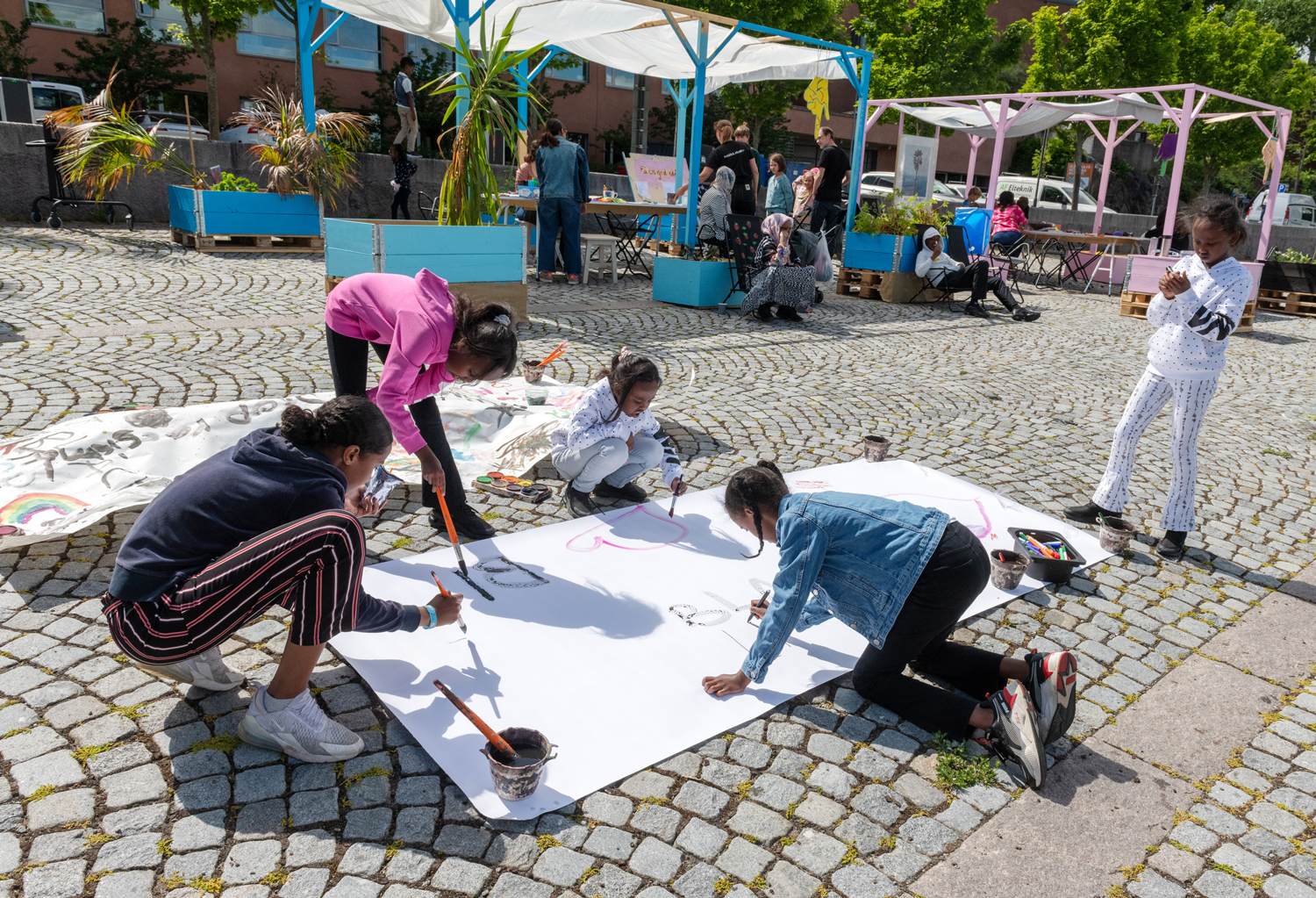 Who was John Baldessari?
The US artist John Baldessari created works that ask what art is, how art is made, and what it looks like. In the 1960s, he began combining subject matter from popular culture with linguistic examinations. Throughout his career, he has created works that challenge the norms and boundaries of art.
Read more about the artist and the exhibition here: John Baldessari
Create Like Pablo Picasso – Outdoors
Borrow paper, a drawing board and charcoal and make your own art near Pablo Picasso's sculpture group "Déjeuner sur l'herbe". Materials are available at the information desk by the main entrance. For more inspiration, watch the video!
Date: 16 June–16 August, 2020
Time: when the museum is open: opening hours
Place: pick up paper and charcoal in the information desk, floor 4
Age: from 4 and up, in the company of an adult.
Price: free admission. No ticket needed, no pre-booking.
About Pablo Picasso's sculpture group
Pablo Picasso's sculpture group "Déjeuner sur l'herbe" is in the garden outside ArkDes, next to Café Blom. The sculptures were produced by the Norwegian artist Carl Nesjar based on Picasso's cardboard models.
The large sculptures were named "Déjeuner sur l'herbe", which is also the title of a famous picture by the French painter Édouard Manet from 1861–63. In the course of his career, Picasso made several works inspired by the paintings of other artists. In Manet's painting, the men are well-dressed upper-class individuals, while the woman is naked. In Picasso's version, the breakfast-eaters are all nude bathers without any bourgeois clothes.