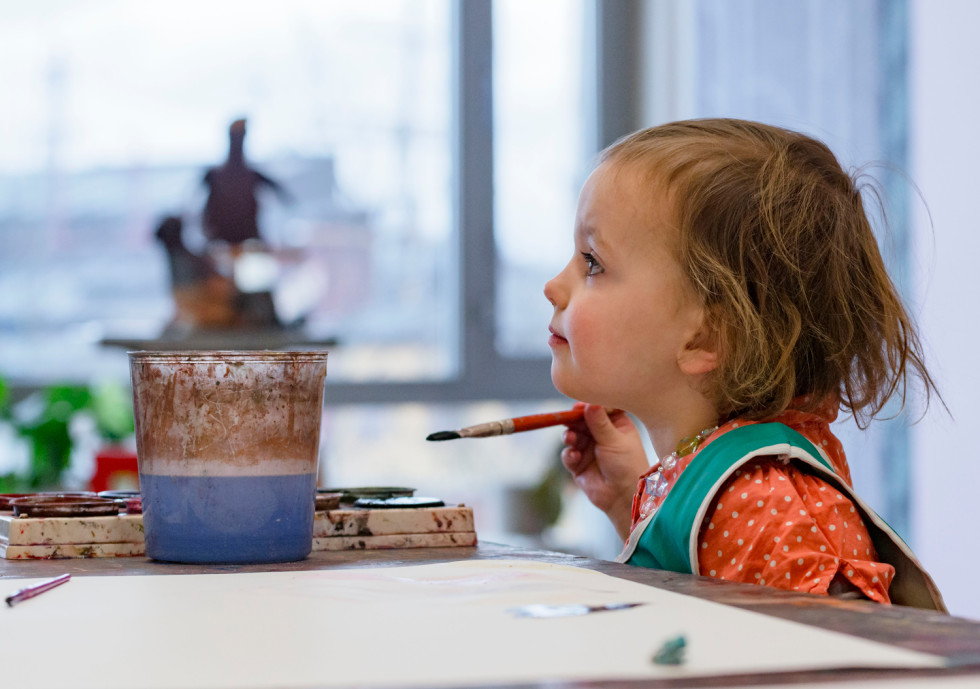 Summer break: Paint a self-portrait!
25.6 2019 – 11.8 2019
Stockholm
Join us for summer break activities and explore portraits by women artists in the Moderna Museet collection. All kids on leave from school (aged 4+) are welcome to join our summer programme, which begins with a guided tour for families. Afterwards, we visit the Workshop to make self-portraits. Come and have fun painting!
The collection includes works by Sigrid Hjertén, Lena Cronqvist, Vera Nilsson and Siri Derkert, who were all skilled painters. We'll take a closer look at paintings they made and talk about composition, style and colours.
In the Workshop we will make self-portraits, using mirrors, pencils, tempera paint and gouache, to find our own personal style.
Read more about the collection: Moderna Museet Collection
Summer break: Paint a self-portrait!
Date: 25 June–11 August 2019
Place: we meet outside the collection on floor 4.
Age: from 4 and up, in the company of an adult.
Ticket: tickets for holiday activities are available at the admission desk the same day. No pre-booking.
Price: free admission