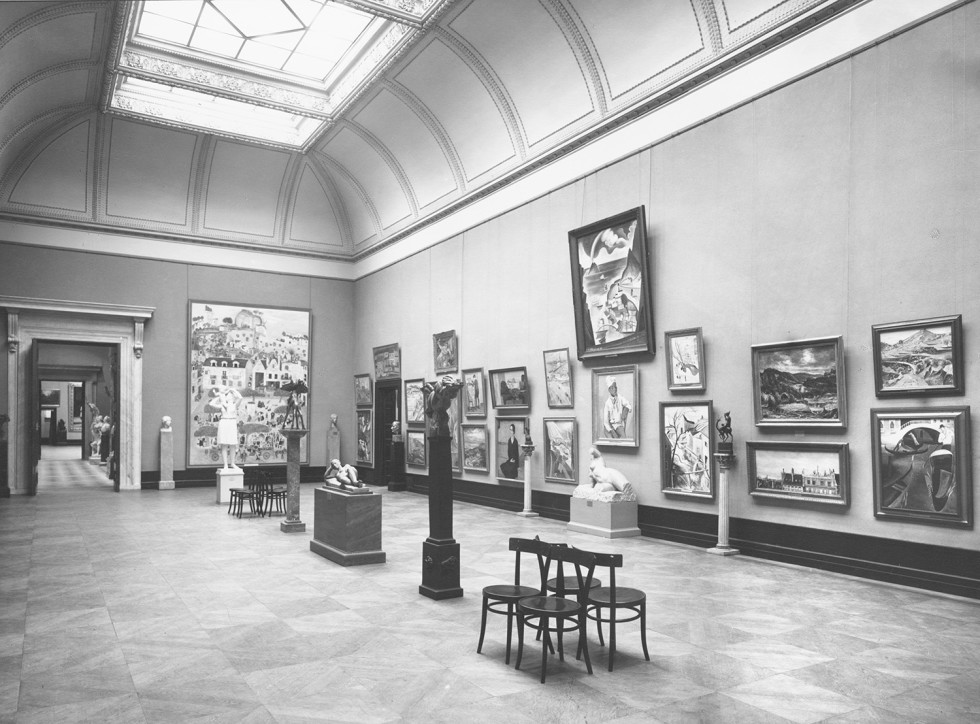 Two museums – one history
About Nationalmuseum & Moderna Museet
27.11 2021
Stockholm
Learn more about the shared history of Moderna Museet and Nationalmuseum. Welcome to a talk where our curators meet to discuss and offer perspectives on the intertwined past of the two museums. Their conversation centres on the exhibition "In Lady Barclay's Salon", which features works from our own comprehensive photographic collection and paintings from Nationalmuseum.
Did you know that Moderna Museet was originally a "department of modern art" at Nationalmuseum – and that the two museums did not become two separate government entities until 1999?
Join us to meet curators at Moderna Museet and Nationalmuseum, who will discuss the two museums and their shared history. Look behind the scenes, learn more about why our collections are the way they are, and hear one or two anecdotes.
How come the Nationalmuseum collection includes crafts and design stretching from the middle ages to today? And why does Moderna Museet have a photographic collection going all the way back to the 1840s?
When one museum becomes two, the question of how the collection should be divided inevitably arises, and Moderna Museet and Nationalmuseum agreed to draw the line at the year 1900. But separations can be complicated, sparking new discussions over time, and many issues are yet to be resolved.
Welcome to a discussion about the intriguing history of two sister museums.
Two museums – one history
Date: Saturday 27 november 2021
Time: At 14–15.30
Location: The auditorium, floor 2
Language: Swedish
Price: Free admission, but registration is required
Contact: Curator Karin Malmquist
About the participants
Annika Gunnarson
Curator, Prints and Drawings, Moderna Museet
Per Hedström
Director of Exhibitions, Nationalmuseum
Magnus Olausson
Director of Collections, Nationalmuseum
Cilla Robach
Head of the Collection Unit, Nationalmuseum
Anna Tellgren
Curator, Photography, Head of Research, Moderna Museet