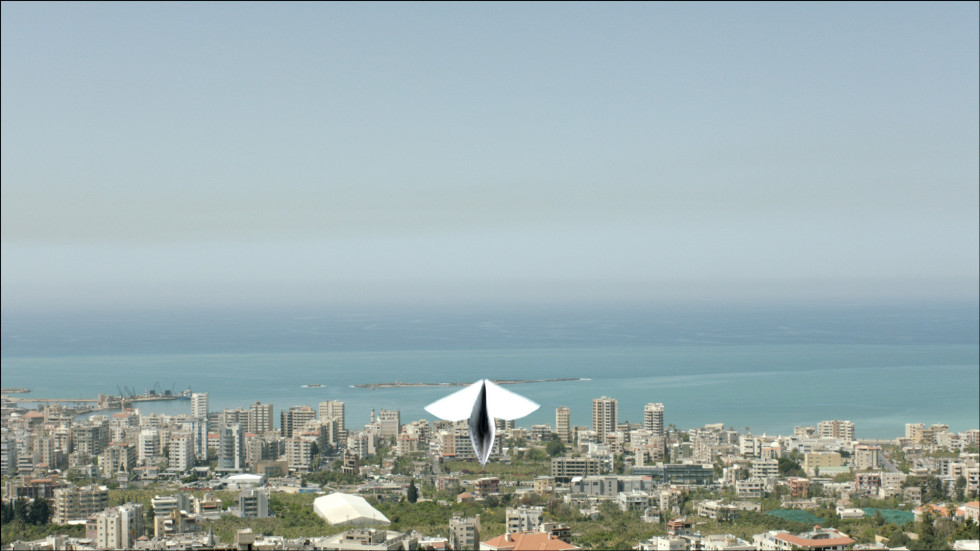 Conference: After the West
Welcome to an international conference where museum directors, curators and researchers from different parts of the world discuss some of the important aspects of the challenges for contemporary art museums today.
After the West – Revisiting the challenges of contemporary art and its museums in a new global context
Saturday June 13 at 5–7 pm
Sunday June 14 at 11am–4 pm
In the Cinema
Admission free
In English
Among the participants are: Adriano Pedrosa, Director of Museo de Arte de Sao Paulo Assis Chateaubriand, Peter Osborne, Professor in Modern European Philosophy at Kingston University, London, Zdenka Badovinac, Director of the Moderna Galerija, Ljubljana, Hans Ulrich Obrist, co-director of exhibitions and programs at the Serpentine Gallery, London, Akram Zaatari, artist based in Beirut and currently showing his exhibition Unfolding in Moderna Museet.
In 1969 and in 1970, UNESCOs museographic journal Museum organized an exchange between eight leading museum directors, curators and museologists in Europe at the time. The discussions where published as a joint essay under the title Problems of the Museum of Contemporary art in the West. This conference at Moderna Museet is a free standing continuation of that discussion, with today's museums and problems on the agenda.
Listening to this exchange today – an exchange that in many respects reads as a blueprint for the progressive museum practices of the past four decades, but in others comes across as hopelessly remote, a distant echo of past utopias – we are forced to ask not only what has become of the grand ideas put forward by the museum directors at that specific historical moment, but also what remained absent, unthought or even repressed in their deliberations, and that only the privilege of hindsight allows us to discern.
In collaboration with the reseach program Time, Memory and Representation vid Södertörns högskola (www.histcon.se). Histcon is supported by Riksbankens Jubileumsfond. With thanks to Iaspis.
Speakers and programme
Invited speakers and participants
Georges Adéagbo, Artist, Cotonou and Hamburg
Zdenka Badovinac, Director of Moderna Galerija, Ljubljana
Daniel Birnbaum, Director of Moderna Museet
Simon Denny, Artist, Berlin
Stefan Jonsson, Professor of Ethnic Studies, Linköping Uni., writer and critic
Stephan Köhler, Curator, Hamburg
Fredrik Liew, Curator, Moderna Museet
Trond Lundemo, Associate Professor of Film Studies, Stockholm University
Sirous Namazi, Artist, Stockholm
Ann-Sofi Noring, Co-Director of Moderna Museet
Hans Ulrich Obrist, Co-Director of Exhibitions and Programs, Serpentine Gallery
Peter Osborne, Professor of Modern European Philosophy, Kingston Uni. London
Adriano Pedrosa, Director of Museu de Arte de São Paulo Assis Chateaubrian
Hans Ruin, Professor of philosophy, Södertörn University
Marcia Sa Cavalcante Schuback Professor of Philosophy, Södertörn University
Kim West, Independent writer and Phd student, Södertörn university
Akram Zaatari, Artist, Beirut
Programme
13 June at 5–7 pm in the Cinema at Moderna Museet
Introduction and welcome address by Hans Ruin and Daniel Birnbaum
Short presentation of La Naissance de Stockholm, with Georges Adéagbo and Stephan Köhler
Panel discussion around the theme The Museum of Contemporary Art after the West: New Geographies / New Economies. Participants: Zdenka Badovinac, Ann-Sofi Noring, Hans Ulrich Obrist and Adriano Pedrosa. The panel starts with short presentations by the panelists, followed by a discussion moderated by Ann-Sofi Noring
14 June at 11am–4pm in the Cinema at Moderna Museet
Short welcome address by Hans Ruin and Daniel Birnbaum
Conceptualism and political art in a global perspective. Panel discussion with Peter Osborne, Sirous Namazi, Marcia Sá Cavalcante Schuback and Stefan Jonsson. The panel starts with prepared short presentations by the panelists. Moderated by Hans Ruin and Daniel Birnbaum
Archives in Motion: new technologies and new temporalities in contemporary art institutions. Panel discussion with Akram Zaatari, Simon Denny and Trond Lundemo. The panel starts with prepared short presentations by the panelists, followed by a discussion moderated by Kim West
Visualizing futures for the institutions of contemporary art. Open discussion with the participation of Daniel Birnbaum and Adriano Pedrosa, moderated by Fredrik Liew