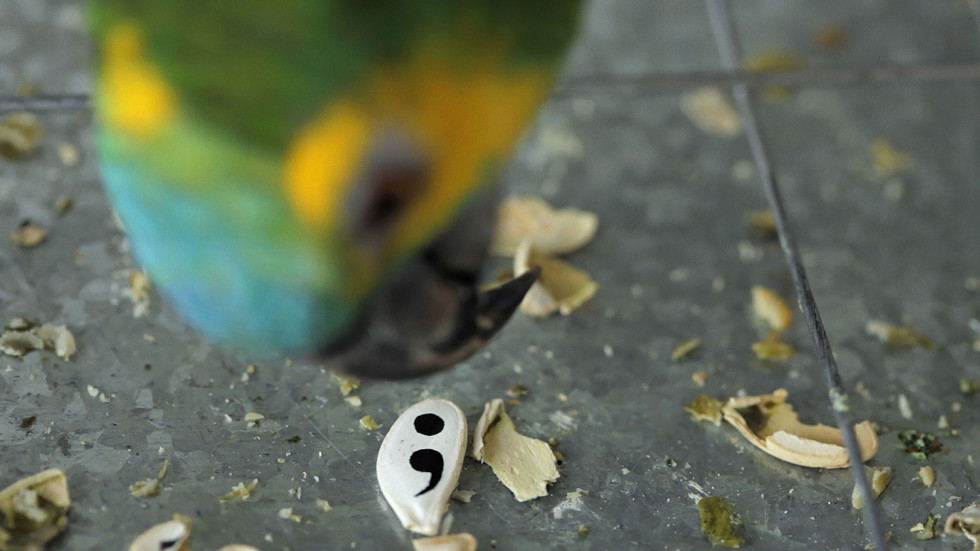 Babble – save the languages
Let's pretend that all the world's languages are about to disappear. Your task is to save as many languages as you can. It's simple, you save the languages by using them!
You find the family tour at the entrance desk at the museum, and here:
Download Babble (pdf)
After Babel, this summer's exhibition at Moderna Museet, is about language. The title is from the old story about the Tower of Babel. That story is about how people long ago tried to build a tower that would reach the sky.
According to the Bible, God didn't want that, so God made sure they all started speaking different languages. When they couldn't understand each other this caused misunderstandings and fighting, and the tower was never completed.