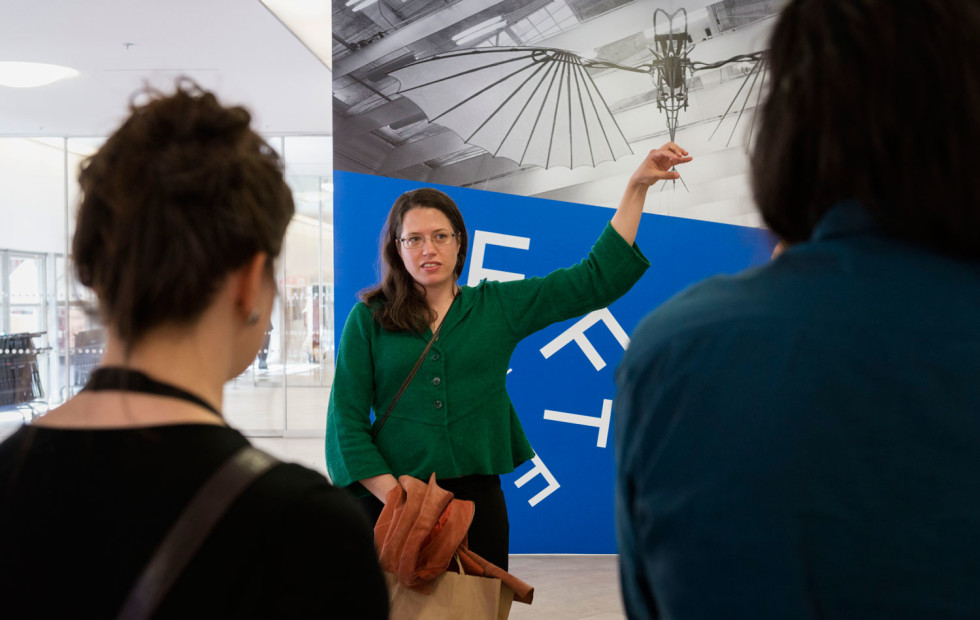 Poetry Workshop with Anna Kinbom
The Poetry Workshop is a workshop and performance with and by the artist Anna Kinbom, in Swedish, English and Spanish.
Saturday 27 June at 3 pm–4.30 pm (approx.)
Saturday 18 July at 3 pm–4.30 pm (approx.)
Saturday 22 August at 3 pm–4.30 pm (approx.)
In After Babel
Participants limited to 20 per session, workshop tickets can be collected at the ticket desk on the day of the workshop.
The ticket price for the workshop is included in the Museum admission fee.
The workshop is based on the writing game Cadavre Exquis (Exquisite Corpse) which was developed by the surrealists in Paris in the mid-1920s. Anna Kinbom's writing game is followed by readings by the participants. Museum visitors, staff, school kids, artists and teachers are welcome to participate.
The Poetry Workshop relates to the history of performance-based art, surrealism, dadaism, text-based art, collective writing and teaching.  Anna Kinbom lives and works in Stockholm and Buenos Aires.