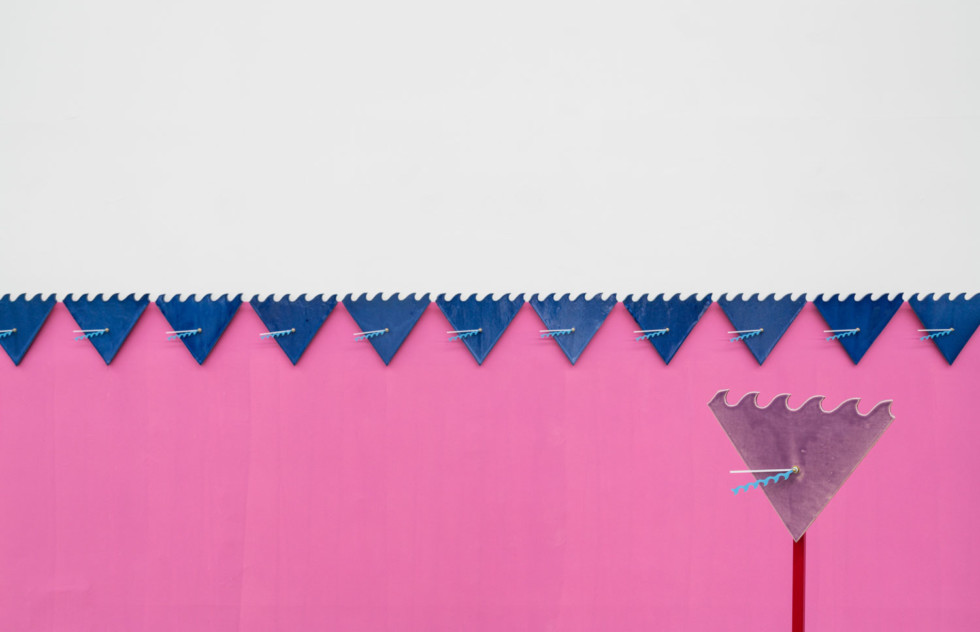 Every Ocean Hughes
Alive time
1.3 – 17.4 2022
"How can we build a structure to be alive inside?" asks the American Stockholm-based artist Every Ocean Hughes in her text "Uncounted". For her first institutional solo exhibition in Scandinavia, we present a selection of Hughes's most significant works from the past decade that address the struggle and ingenuity of queer life through the spaces and temporalities of an exhibition.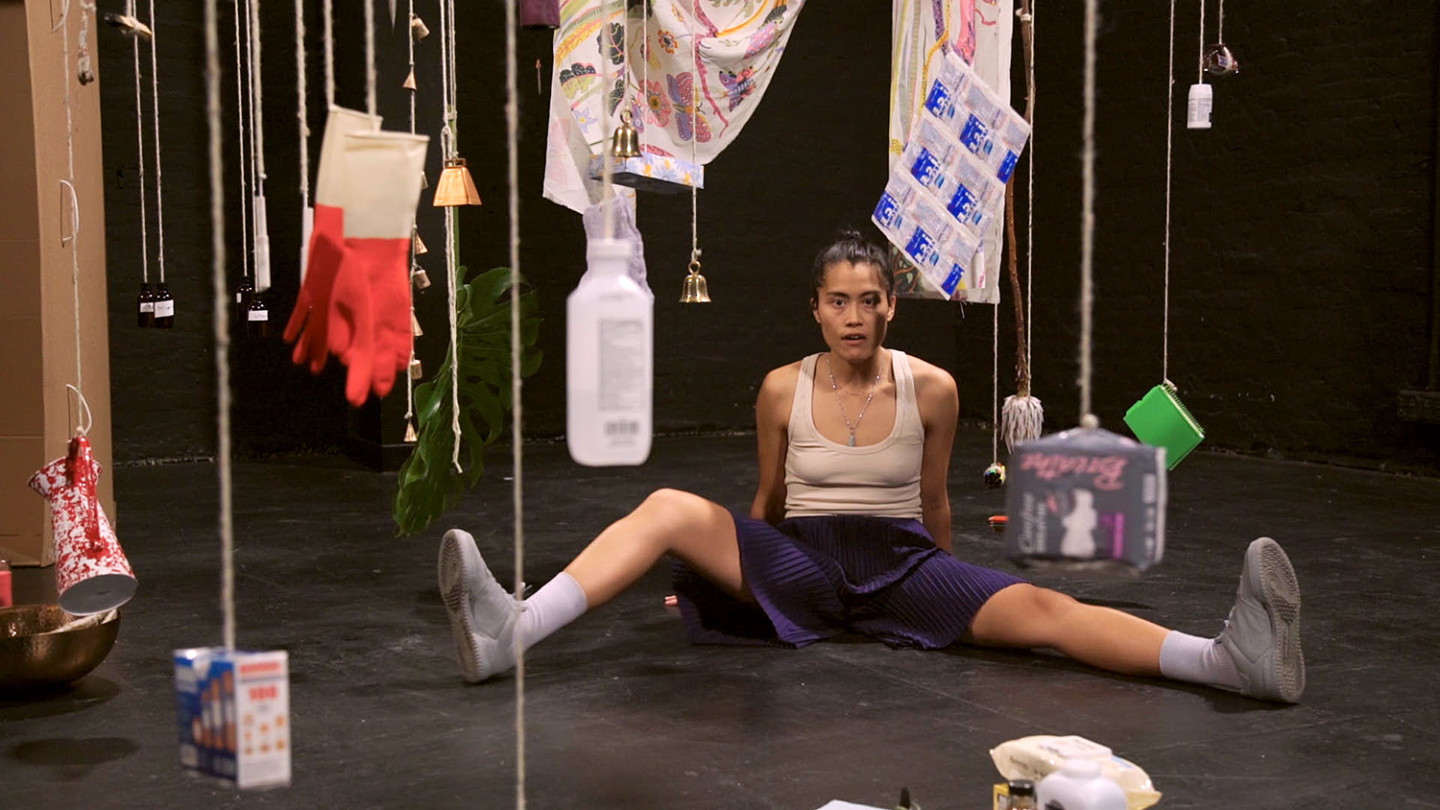 This is where we begin, "to to to-wards building a space and commons that privileges movement and margins." "Alive Time" is an exhibition in parts – connecting the Moderna Museet to the choreography and performance centre MDT and the historical Skeppsholmen Church/Eric Ericsonhallen.
An exhibition in parts – staging Hughes's pioneering practice in performance, sculpture, installation, and video in various chapters and iterations. An exhibition in parts – navigating queer life and death through a vocabulary of movement and trespass, care and kinship, celebration and survival. An exhibition that is discontinued, fragmented, always arriving.
Many of Hughes's early works, including the performance "A Gay Bar Called Everywhere (With Costumes and No Practice)" (2011) and the text/performance "Uncounted" (2013-2017), engage with what is "unseen in time", to prioritise the margin. In "Alive Time", Hughes revisits both works, considering the spaces in which queer life manifests within this new era of cultural politics and activism.
Building on her training as a death doula, a companion in the transition from life to death, Hughes has developed the idea of "queer death" in more recent works. In the performance "Help the Dead (2019)" and her film "One Big Bag" (2021), Hughes probes ideas on self-determination, survival, diverse kinship, accountability, and end-of-life aesthetics within the social and material reality of death.
OVERVIEW OF WORKS
One Big Bag (2021)
Location
Moderna Museet
Date
1 march – 17 april 2022
"One Big Bag" is a 40-minute single-channel video. The script is drawn from workshops, research and interviews Hughes conducted with several end-of-life doulas from different cultural backgrounds. The video uses the "mobile corpse kit – a bag filled with everyday objects doulas use to care for the newly dead – as both the visual structure and narrative driver of the video.
With a matter-of-fact-demeanour and intense physicality, the performer guides the viewer into the largely uncharted waters of corpse care – practical, political and spiritual. The form of the video creates a tension between the subject matter of dying and the forceful aliveness of the performance itself.
Uncounted (2013-2017/2022)
Location
Moderna Museet
Date
1 march – 17 april 2022
Hughes's text in 23 parts engages a vocabulary of movement and trespass, suggesting a way of existence "beyond the will to measure," in the artist's words. The project will manifest as an installation comprising text and sculptures in the foyer of Moderna Museet, alongside a multi-channel sound installation at various locations in the museum.
A Gay Bar Called Everywhere (With Costumes and No Practice) (2011/2022)
Location
MDT
Date
4 march 2022
This collaborative performance project began with the idea that all of philosopher and writer Susan Sontag's life and work took place in a gay bar. She never left the table. People come and go – styles, decades, regimes, and theories. This scene led the way to a loose formulation about performance, performativity, and theorising the struggle and ingenuity of queer life. Ten years after its initial staging at The Kitchen, New York, the gay bar is "re-spaced" in Stockholm to think through, to perform, the myriad changes, challenges, and glories that have shaped our queer lifetimes.
Participants
Jeremy Atherton Lin, writer
Morgan Bassichis, artist and writer
Jibz Cameron/ Dynasty Handbag, artist
Samuel Girma, curator and activist
Every Ocean Hughes, artist
Tony Karlsson Savci, artist
Lawen Mohtadi, writer
MPA, artist
Iris Smeds, artist and filmmaker
Will Rawls, choreographer and writer
Jafar the Superstar, artist
Derrick Woods-Morrow, artist
Ming Wong, artist
Arnisa Zeqo, curator and writer
Zhala, artist
and others
Organised in partnership with MDT, a platform for contemporary choreography and performance.
Help the Dead (2019/2022)
Location
Skeppsholmen Church / Eric Ericsonhallen
Date
18 march – 20 march 2022
In the performance "Help the Dead", Hughes addresses self-determination, accountability and the fantasy of continuity. Performed by Colin Self and Geo Wyeth, "Help the Dead" is part concert, part theatre, and draws inspiration from a series of death doula workshops Hughes has attended. In that time, the artist learned how to care for dead bodies and perform home funerals. "Help the Dead" considers "queer death", mutual aid and the societal aspects of surviving and dying on planet Earth at this pivotal moment in time.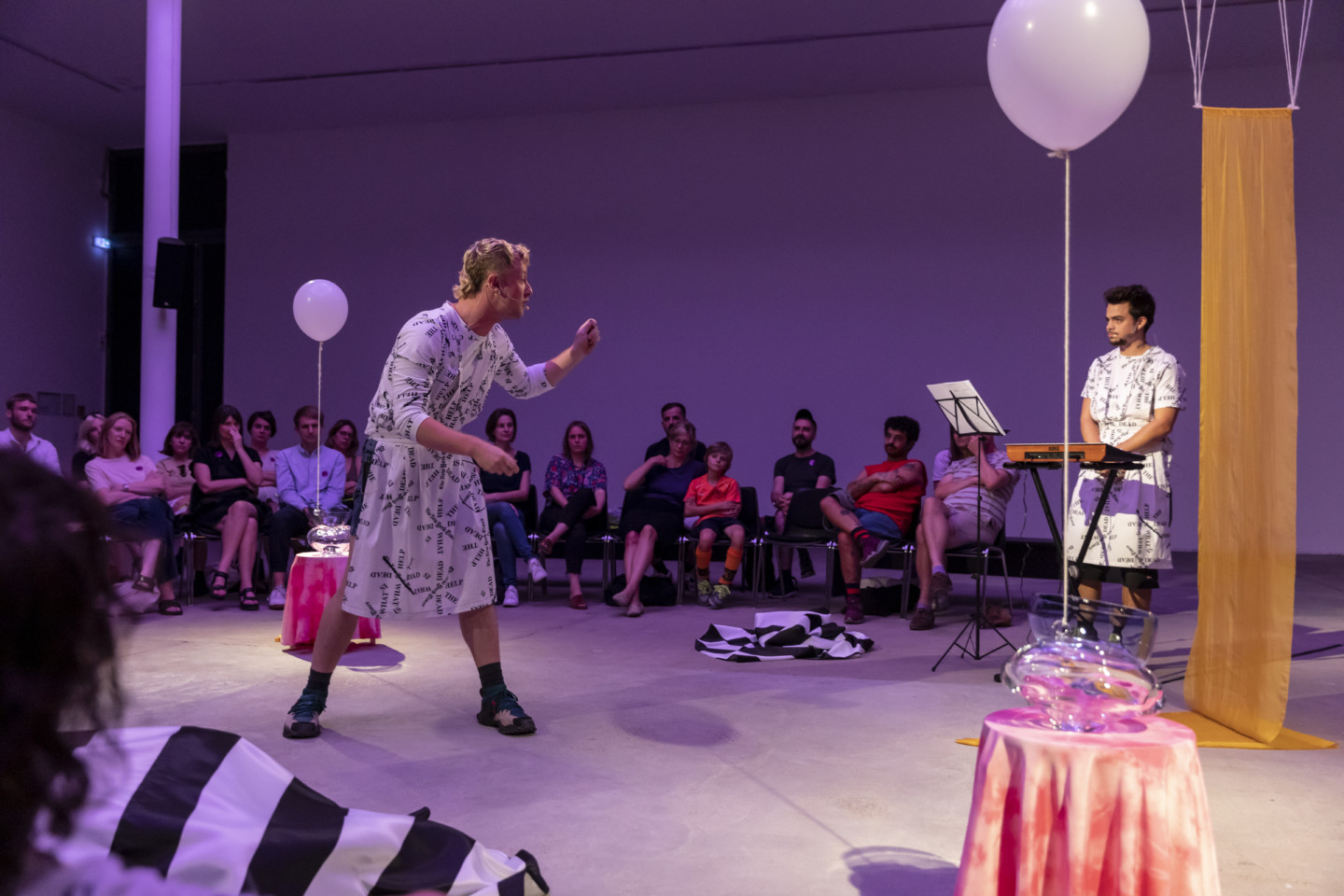 "Every Ocean Hughes: Alive Time" is curated by Hendrik Folkerts (Curator of International Contemporary Art), in collaboration with Catrin Lundqvist (Curator of Learning).