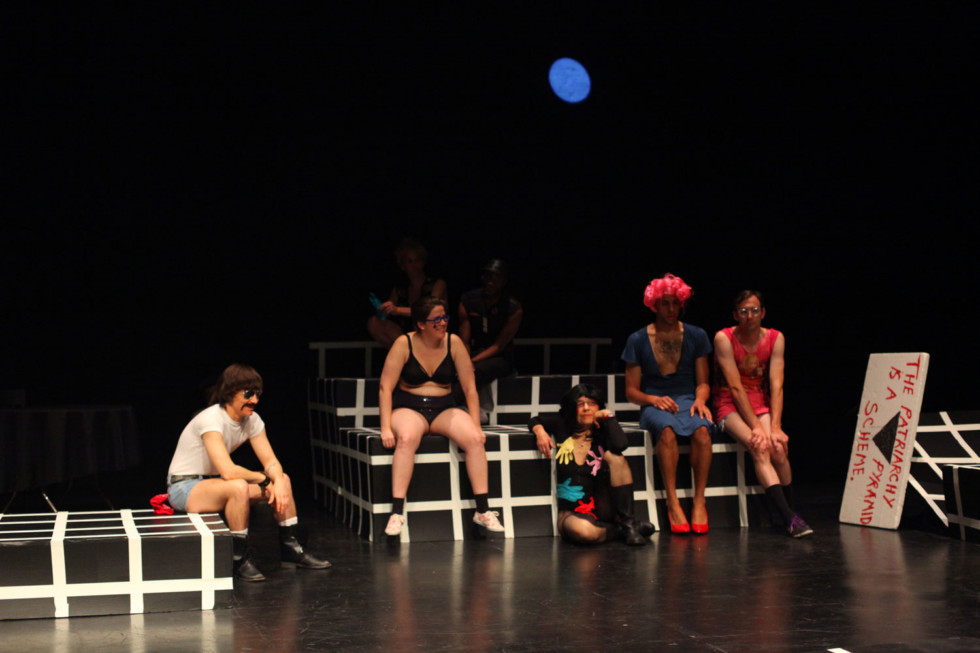 A gay bar called Everywhere
By Every Ocean Hughes
4.3 2022
Stockholm
Where can we still find queer spaces in Stockholm? Why have so many disappeared in the last few years? How can we make new spaces? The performance "A Gay Bar Called Everywhere (with costumes and no practice)" creates a space in which we can celebrate and reflect on the changes, challenges and triumphs that shape queer life.
The collaborative performance project "A Gay Bar Called Everywhere (with costumes and no practice)" began with the idea that all of philosopher and writer Susan Sontag's life and work took place in a gay bar. She never left the table. People come and go – styles, decades, regimes, and theories.
Ten years after its initial staging at the performance space The Kitchen in New York, the gay bar is "re-spaced" at MDT in Stockholm. On stage, we meet a group of international and Stockholm-based artists, writers and curators, who move between performance, improvisation and everyday life. During this durational work, they each contribute their part to a collective staging that thinks through and performs the myriad changes, challenges, and glories that have shaped our queer lifetimes.
Since "A Gay Bar Called Everywhere (with costumes and no practice)" was first performed in 2011, things have changed in countless material and manifest ways. Questions of gender and representation have exploded in popular culture. It's a new era in activism and identity politics. How do we think and perform now? What is the gay bar still offering? Missing? Where did it go?
Participants
Jeremy Atherton Lin, writer
Morgan Bassichis, artist and writer
Jibz Cameron/ Dynasty Handbag, artist
Samuel Girma, curator and activist
Salad Hilowle, artist
Every Ocean Hughes, artist
Tony Karlsson Savci, artist
Lawen Mohtadi, writer
MPA, artist
Iris Smeds, artist and filmmaker
Will Rawls, choreographer and writer
Edwin Safari/Jafar the Superstar, artist
Derrick Woods-Morrow, artist
Evelyn T. Wang, artist
Ming Wong, artist
Arnisa Zeqo, curator and writer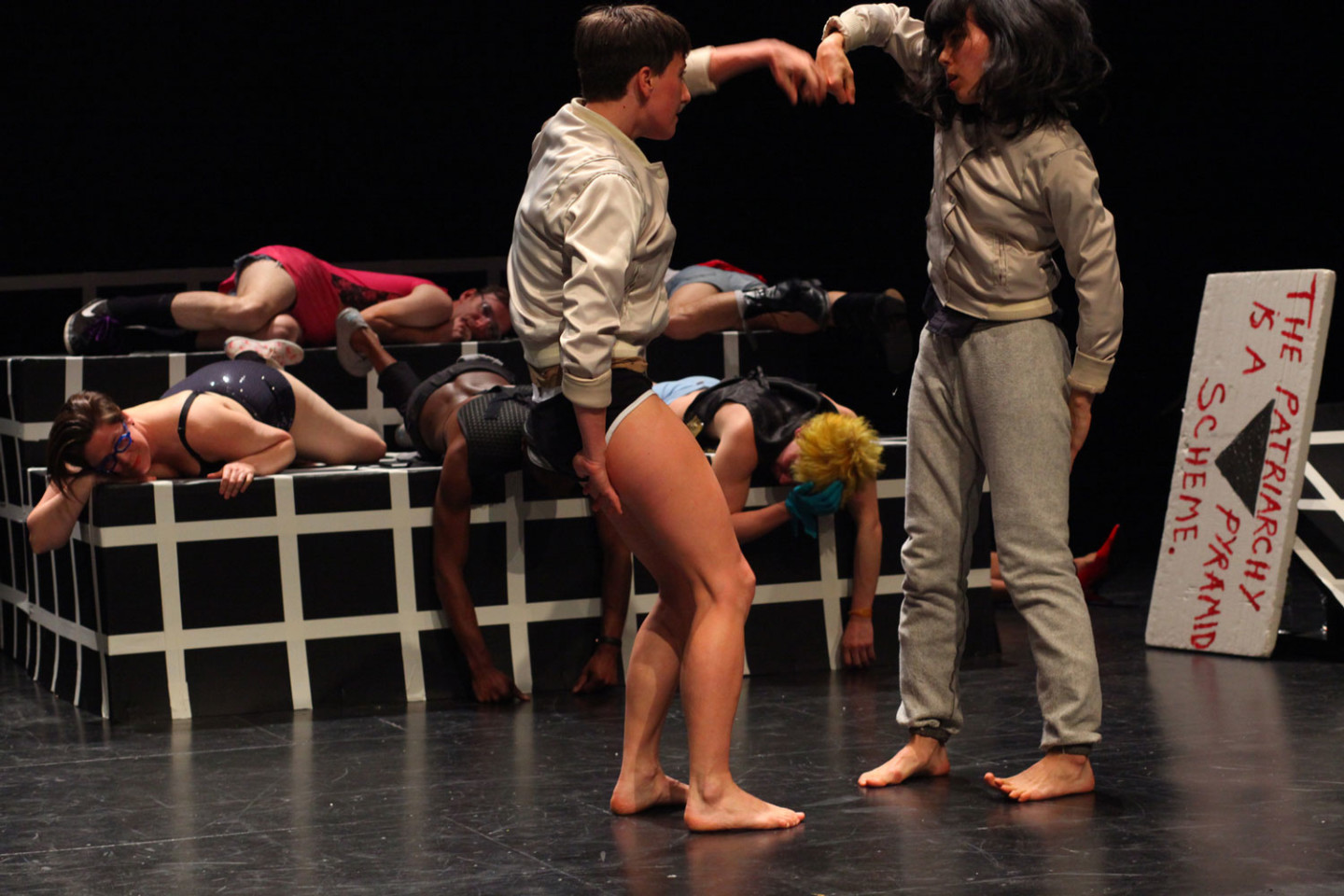 A GAY BAR CALLED EVERYWHERE (WITH COSTUMES AND NO PRACTICE)
240 min
Date
Friday 4 march 2022
Time
at 19:00-23:00
Location
MDT
Language
English
Price
250 SEK, 120 SEK for students, seniors, youth under 26, unemployed persons and holders of Scenpasset.
Sold out.