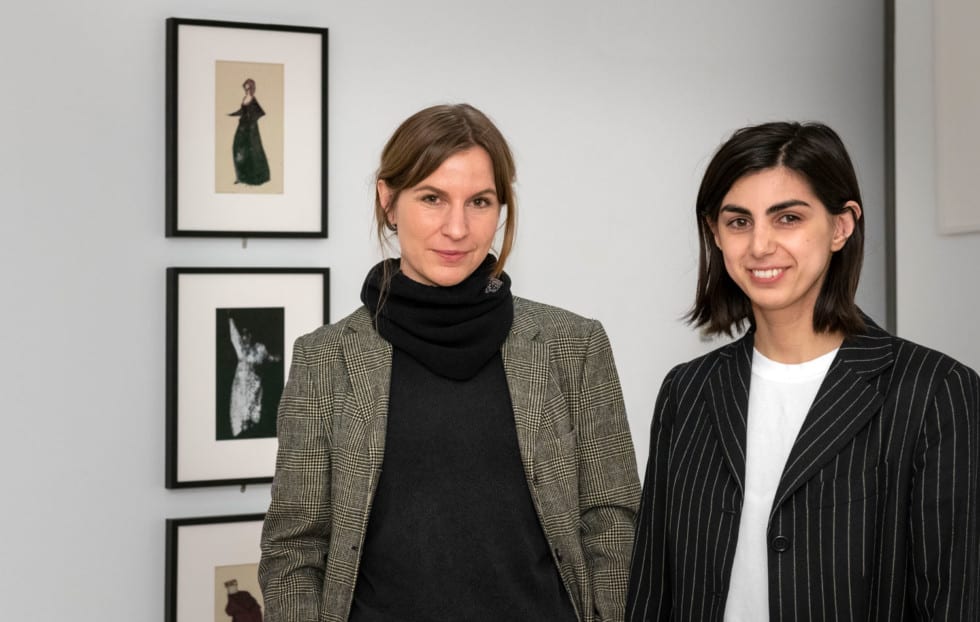 About the curators Emily Fahlén and Asrin Haidari
This exhibition was initiated by Emily Fahlén and Asrin Haidari. They were invited by the Museum to present Gunilla Palmstierna-Weiss, with whom they have been in dialogue for several years. Ordinarily, they are engaged in the art platform Mint, where they collaborate with artists and organisations in various places on contemporary movements: political, geographical and artistic.
With a special focus on radical art production, intergenerational encounters and site-specific interventions, they experiment with formats for art and learning. In spring 2019, Mint will open a new exhibition space in the former Sveagalleriet (1961–1992) in the basement of ABF-huset in Stockholm.
Fahlén and Haidari recently completed their assignment as artistic directors for the Luleå Biennial 2018: "Tidal Ground", an exhibition with an extensive geographic agenda, taking the Norrbotten landscape and the enveloping darkness as the premise for their work and thinking. Previously, they both worked for several years at Tensta konsthall in north-west Stockholm, engaging in local and international art projects.