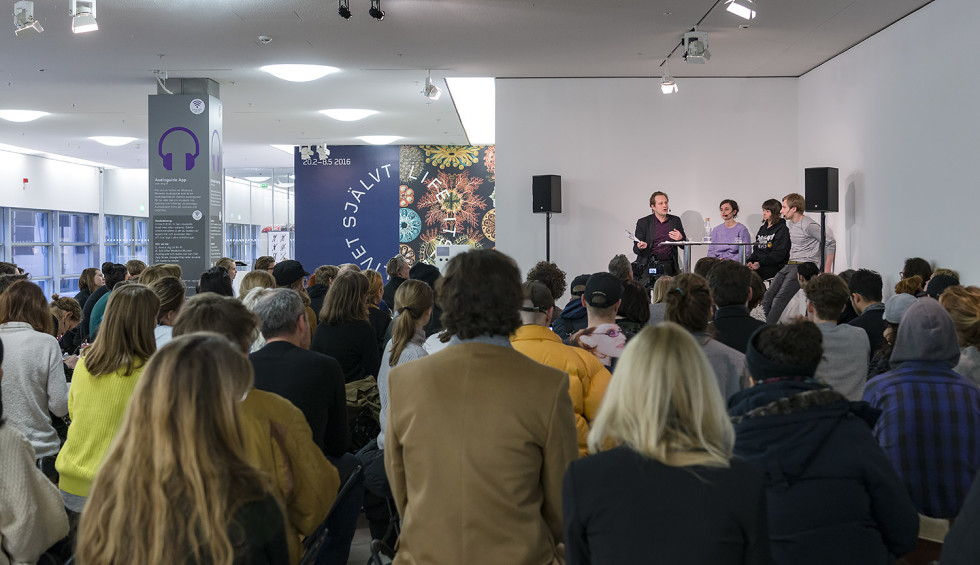 Watch the video documentation of the artist talks arranged in conjunction with the exhibition Life Itself.
19 February 2016
Artist talk in conjunction with the opening of the exhibition Life Itself at Moderna Museet in Stockholm. From left to right: Daniel Birnbaum, curator, Olga Balema, Katja Novitskova, and Valia Fetisov, three of the participating artists.
26 April 2016
A discussion between Ulf Rollof, artist and Hans Ruin, Professor, Philosophy, Södertörn University. The conversation toke place at Moderna Museet in Stockholm in connection to the exhibition Life itself. In Swedish.