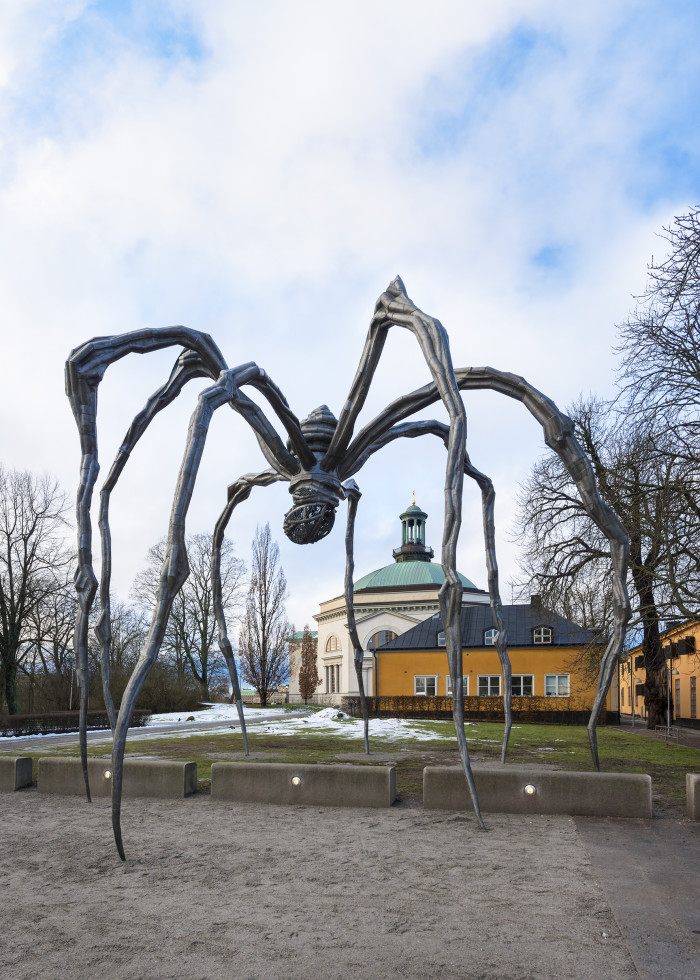 On 26 January, Maman was installed outside the entrance of Moderna Museet. It took twelve hours!
Louise Bourgeois is best known for her monumental spider sculpture Maman (1999), which has been exhibited all over the world. For Bourgeois, the spider was a creature with positive connotations, and in her mind it was linked with her mother. Both of them worked with mending and weaving, and both were tidy and patient.
The spider can also be seen as the artist herself, creating with her own inner material. Measuring nine metres tall, Maman now stands outside the Museum entrance, as a guardian of the exhibition.
The exhibition Louise Bourgeois – I Have Been to Hell and Back opens on 14 February!
"The Spider is an Ode to my mother.  She was my best friend.  Like a spider, my mother was a weaver.  My family was in the business of tapestry restoration, and my mother was in charge of the workshop.  Like spiders, my mother was very clever.  Spiders are friendly presences that eat mosquitos.  We know that mosquitos spread diseases and are therefore unwanted.  So, spiders are helpful and protective, just like my mother" – Louise Bourgeois