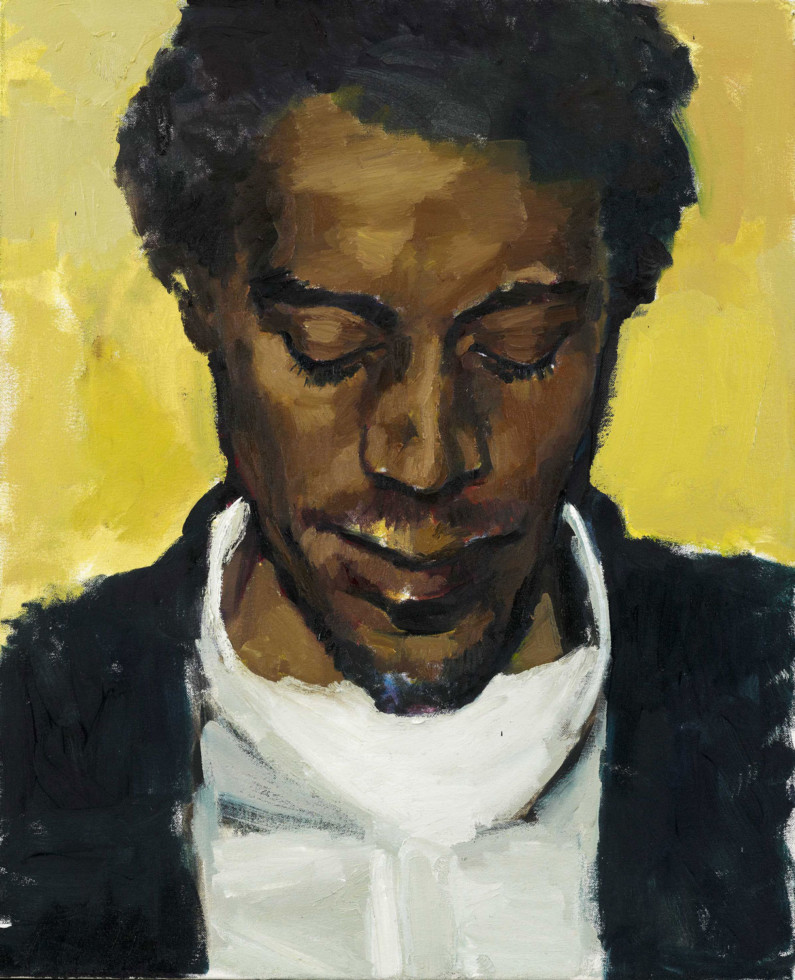 Biography Lynette Yiadom-Boakye
Over the course of the last decade, Lynette Yiadom-Boakye has become one of the most celebrated painters of her generation. She was born in 1977 in London, where she still lives and works. Yiadom-Boakye is also a writer of poetry and prose.
Lynette Yiadom-Boakye was born in London in 1977; her parents had moved to Britain from Ghana in the 1960s. After a foundation course at Central St Martin's, Lynette Yiadom-Boakye decided to devote herself to painting. After attending art schools, including the Falmouth School of Art, she graduated in 2003 from the Royal Academy Schools in London.
Yiadom-Boakye's work has gained international recognition during the last decade following its presentation in monographic exhibitions at Chisenhale Gallery, London (2012), for which she was nominated for the Turner Prize in 2013; Serpentine Gallery, London (2015); Haus der Kunst, Munich (2015); Kunsthalle Basel, Switzerland (2016); and the New Museum of Contemporary Art, New York (2017). She was awarded the 2012 Future Generation Art Prize, Pinchuk Art Centre, Kiev and the 2018 Carnegie Prize, Carnegie International, 57th Edition, Pittsburgh.