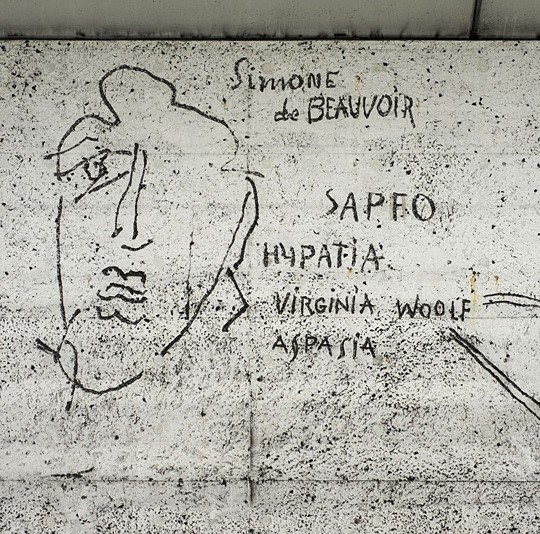 Art tours of the Stockholm Metro station Östermalmstorg
Join in on a guided tour of the Metro station Östermalmstorg. Siri Derkert's  work for the Östermalmstorg metro station (1965) in Stockholm marked a radical change in the notion of public embellishment.
Place: Östermalmstorg Metro station
Time and dates: 7 June–27 August 2011 on Thrsdays & Saturdays at 12 (in Swedish) and 15 (in English)
All tours start from the SL Center on Sergels torg by T-Centralen station. Tours in Swedish start at 1.30 pm and tours in English start at 3 pm. The tour lasts approximately one hour and is free of charge, but you will need a valid ticket.
English tours of the exhibition at the museum are available during July and August on Tuesdays at 2 pm.
Organised jointly with Stockholm Metro
Stockholm's Metro art collection
Stimulate your senses and join us on a fantastic journey through the world's longest art gallery. Stockholm's Metro system houses unique cave stations and a rare collection of sculptures, artworks and exhibitions. Just as fascinating as the artworks themselves are the stories about the artists who created them. Satisfy your hunger for art – let us guide you through the masterpieces. Certified guides will show you around the underground network, providing well-informed background information about the artworks chosen. If you would like to join us, simply turn up at the time and place specified below. You will be very welcome!
To find out more about Art in the Metro