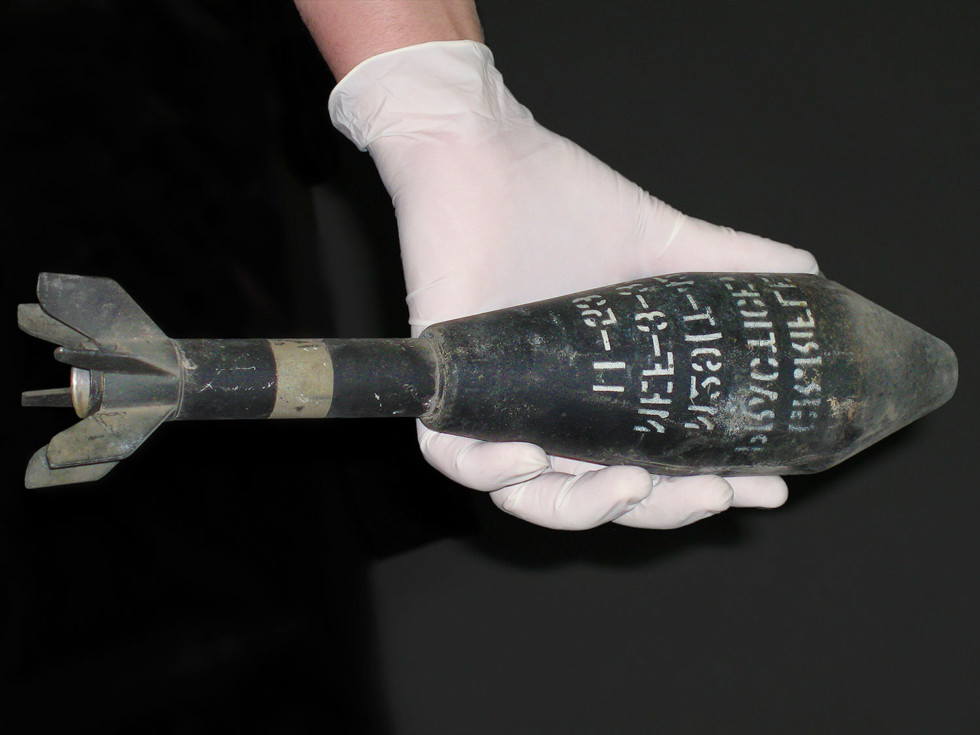 The themes that Walid Raad explores are closely connected to his biography. Raad was born in 1967 in Chbanieh, Lebanon. He grew up in Beirut during the wars (1975–1990) before emigrating to New York, USA, in 1983. He studied photography and then earned his Ph.D. in Visual and Cultural studies. In this introduction we present some background to Raad's artistic practice.
Walid Raad är is interested in the effects of violence on bodies, minds, art and tradition. In his photographs, videos, sculptures, text, performance and installations he proceeds from historical events and creates seemingly ludicrous, bizarre and wondrous situations and documents.
Raad tends to work on long-term art projects, and he identifies three: "The Atlas Group" (1989–2004), "Sweet Talk: Commissions" (1987–) and "Scratching on things I could disavow" (2007–). In the exhibition, works from these projects are juxtaposed, highlighting the multiple links and connections between them. Each work appears as a document or symptom of how violence affects the world.
The performance "Kicking the Dead and/or Les Louvres" is a central part of the exhibition, and it is performed in the exhibition space on 23 occasions.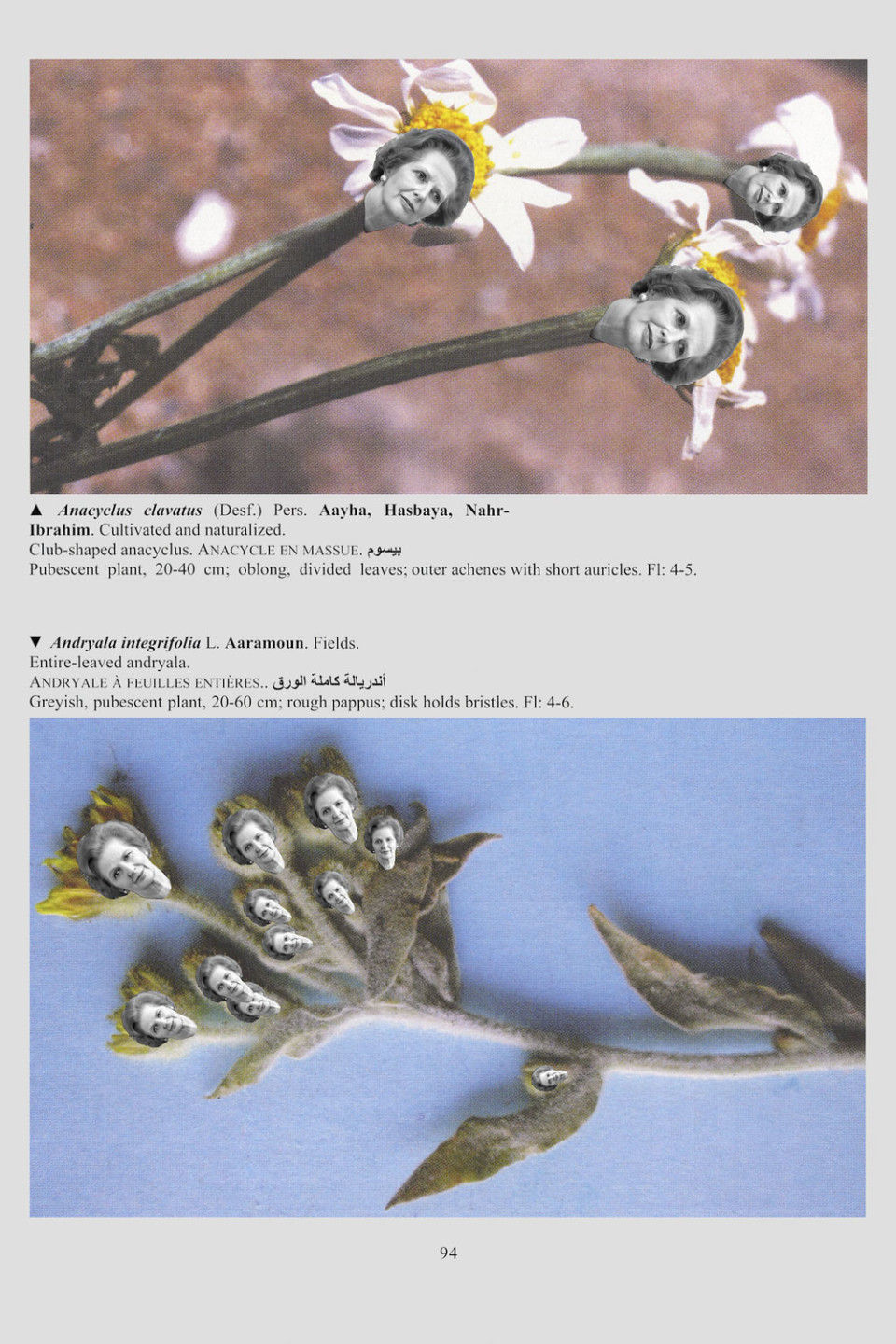 The Atlas Group
"The Atlas Group" is centred around the Lebanese civil wars (1975–90). The project is organised like an archive of found and/or created documents, as well as stories that cast light on this chapter of history. These documents (photographs, notebooks, videos, stories) are attributed to a number of people but behind them all is a single author, Walid Raad himself.
In his youth, Raad was fascinated by photojournalism. As a teenager, he documented the violence in war-time Beirut with his camera. Years later, when he looked at his pictures again, he had no recollection of having made some of them. He wondered whether his lack of memories was linked to the violent nature of the episodes of the wars, and he looked for historical, literary, artistic and philosophical models to help him "make sense" of the workings of human memory. His readings of Sigmund Freud's treatment of World War I soldiers led him to the concept of trauma, namely to events that were lived but not necessarily experienced, leaving behind hysterical symptoms (paralysis of limbs for no physiological reason; recurring dreams, etc.).
Raad found the concept of "hysterical symptoms" quite intriguing, and he wondered whether he could create an archive of such symptoms in the form of documents and stories, an archive that would one day help future historians write a richer history of the wars. Moreover, he decided not to distinguish between documents he found and those he imagined. His stories and documents eventually became "The Atlas Group".
The documents in "The Atlas Group"'s archive evidence directly and indirectly what happens to people and cities when the threat of violence is ever-present. Moreover, Raad's documents and stories foreground the challenges faced by anyone who wants to write or tell the history of violent events that were lived but not experienced.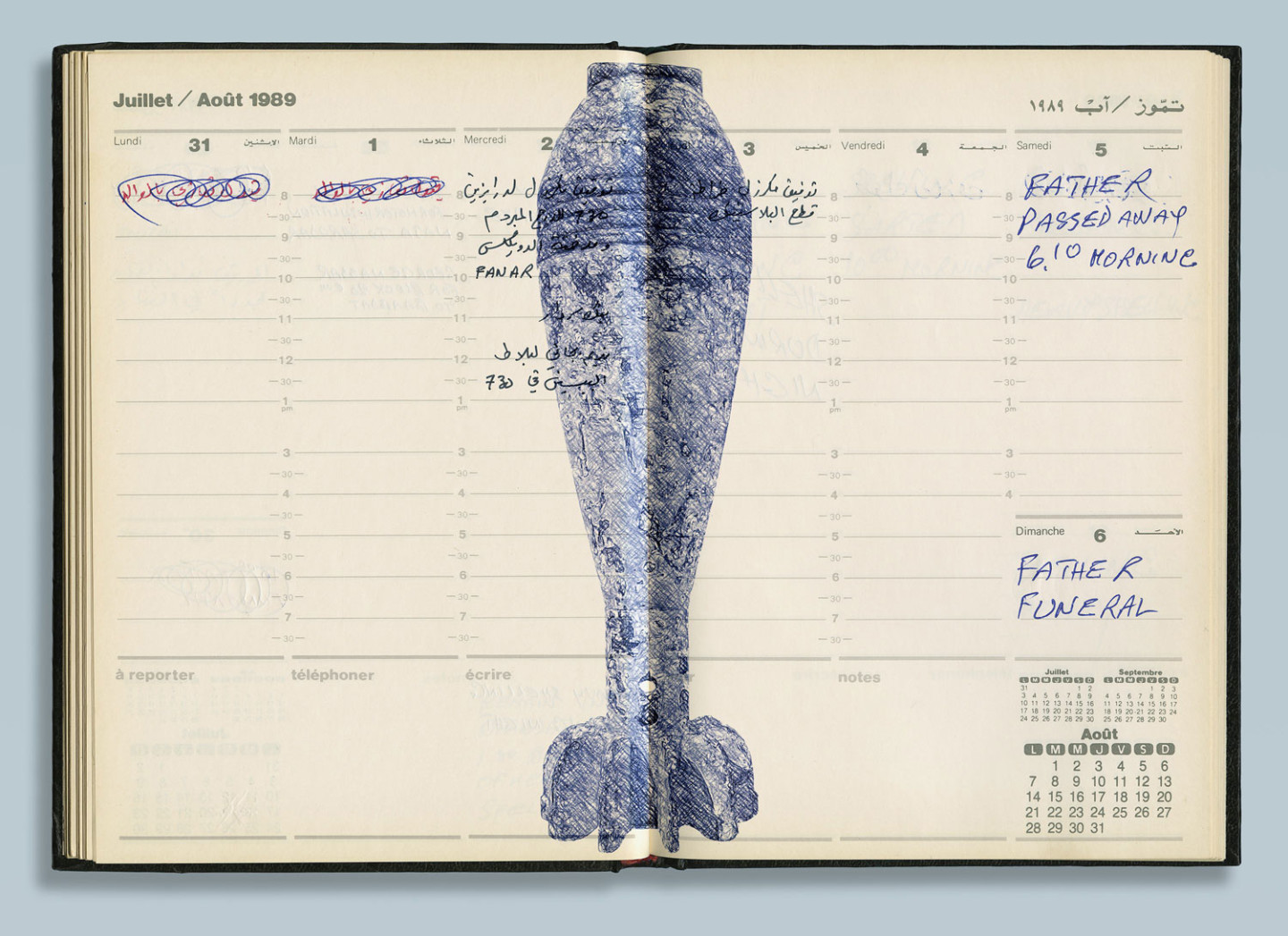 Sweet Talk: Commissions
At the end of the 1980s, Walid Raad tasked himself to photograph Beirut, which was experiencing drastic economic, social and political changes in the final stages of the war. By the early 1990s, it was relatively safe to move around the city's divided war-time sectors (East and West Beirut) for the first time in 17 years, and property developers started rebuilding Beirut's destroyed city centre.
Raad calls his self-assigned commissions "Sweet Talk", mirroring how the city's inhabitants sweet-talk themselves into an uncertain and ever-violent future and are sweet-talked by politicians, real-estate developers, and others into new lifestyles and imaginaries.
The city depicted in Raad's various "Sweet Talk" commissions presents strange notions of time and space: ruins from the past resurface on rebuilt buildings and neighbourhoods appear stuck in a labyrinthine time. While working on "Sweet Talk", Raad met the writer and theorist Jalal Toufic, whose writings affected him deeply. Over the next years, Raad found himself gravitating away from the concepts that shaped "The Atlas Group" and onto Toufician notions of ruins, undeath, surpassing disasters and labyrinths.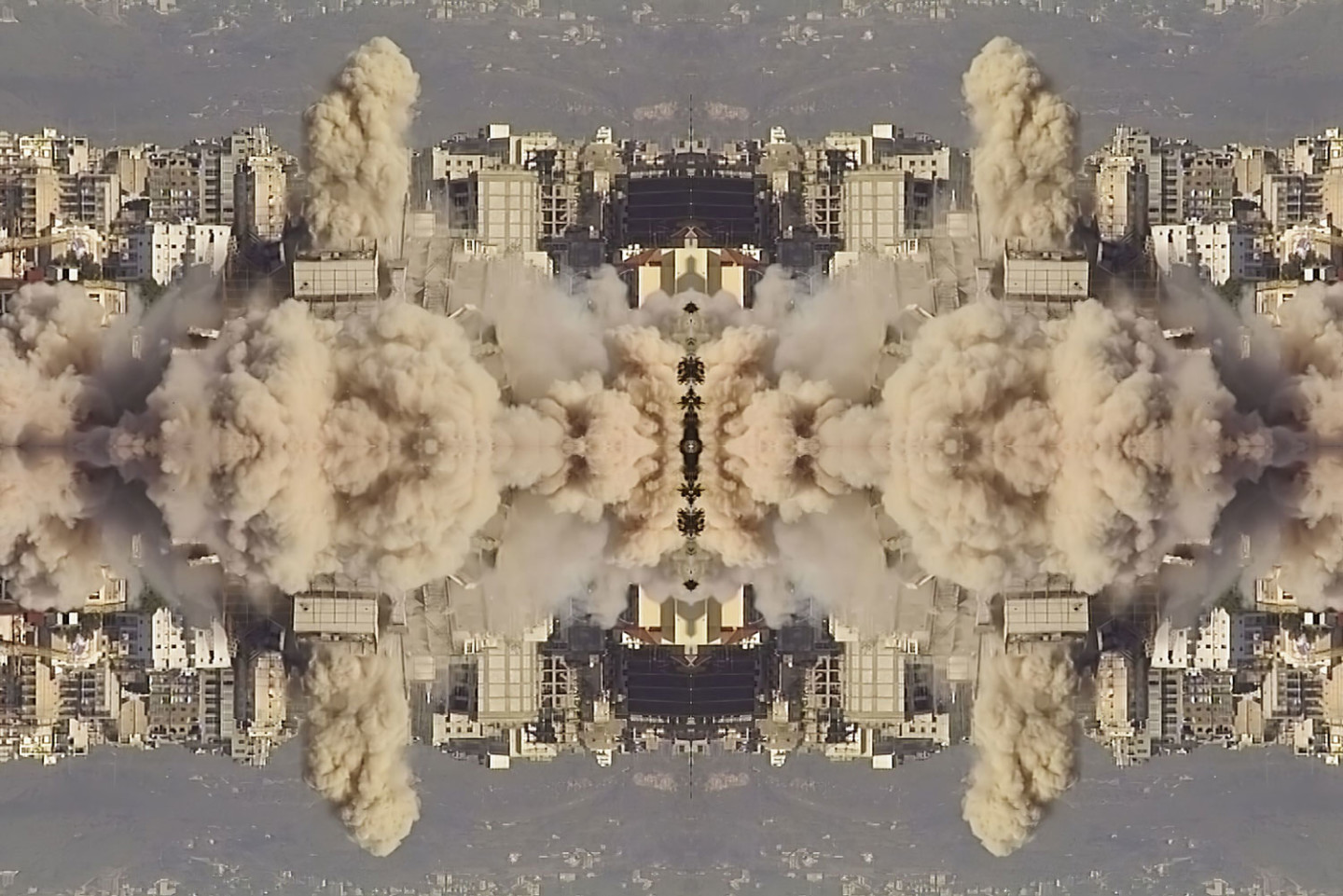 Scratching on things I could disavow
"Scratching on things I could disavow" is based on the recent emergence of new museums, galleries and biennials in cities such as Abu Dhabi, Beirut, Cairo, Doha, Istanbul, and Sharjah, as well as on the Western world's growing interest in Arab and Islamic art. Walid Raad looks at this development in light of the geopolitical, economic, social and military conflicts that have swept through the region in recent decades.
Raad concentrates on how art objects have been affected physically but also non-physically (they lose their shadows; spaces appear flat; colours withdraw from the world, etc) by war. He also addresses the need for new ways and spaces to display such affected art. Instead of the starchitecture of Jean Nouvel and Frank Gehry, Raad imagines an architecture that is attentive to lost shadows and disappearing colours.
In "Postface to the Ninth Edition: On Marwan Kassab Bachi (1934–2016)", 2017 several paintings of the Syrian artist Marwan were discovered on the backs of other paintings in the Moderna Museet collection. Raad urges us to consider how some artworks deploy defensive measures and decide to hide in times of crisis, but also how, where, and when they decide to show up again.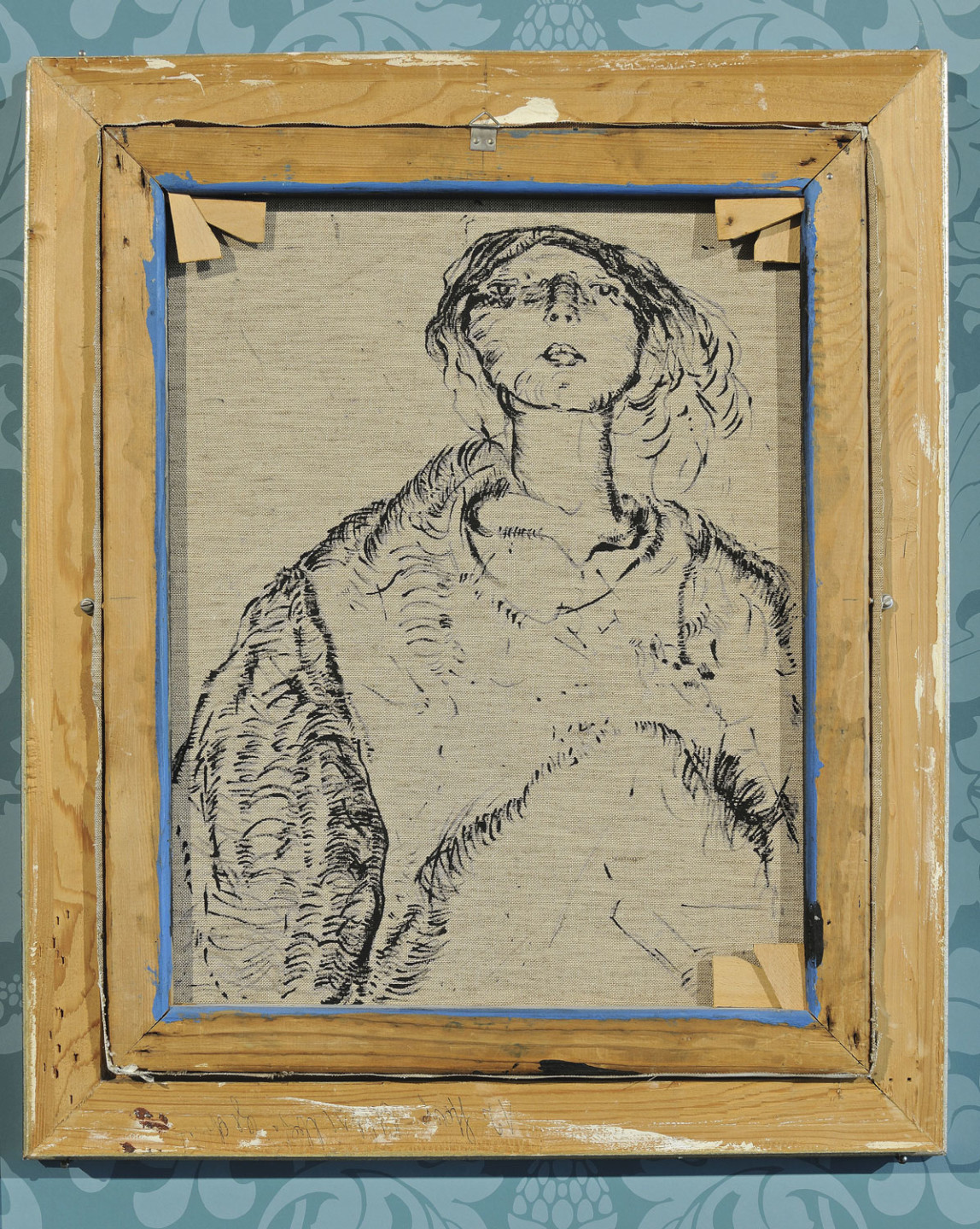 Kicking the Dead and/or Les Louvres
"Kicking the Dead and/or Les Louvres" is a 75-minute performance, or "walkthrough" as the artist calls it. The work will be performed on 23 occasions and comprises lecture-style presentations, video screenings, and walks in the exhibition spaces.
In the performance, Walid Raad concentrates on the opening of the Louvre in Abu Dhabi. His inquiry leads him to engage World War I, arts education, insurance, sweat, and the history of tall buildings. Along the way, Raad also introduces several characters, including a Vietnam veteran/World War I buff, carpet restorers, real-estate moguls, and various sheikhs, princes and emirs.
Performative storytelling is a central aspect of Walid Raad's practice. In his live performances and guided tours, Raad takes time to construct layered narratives in which political, philosophical and historical insights are mixed with facts, fantasy and storytelling.
In addition to "Kicking the Dead and/or Les Louvres", Walid Raad will also give five guided tours of the exhibition.
More information and tickets: Performance Kicking the Dead and/or Les Louvre
More information and tickets: Guided tour with Walid Raad