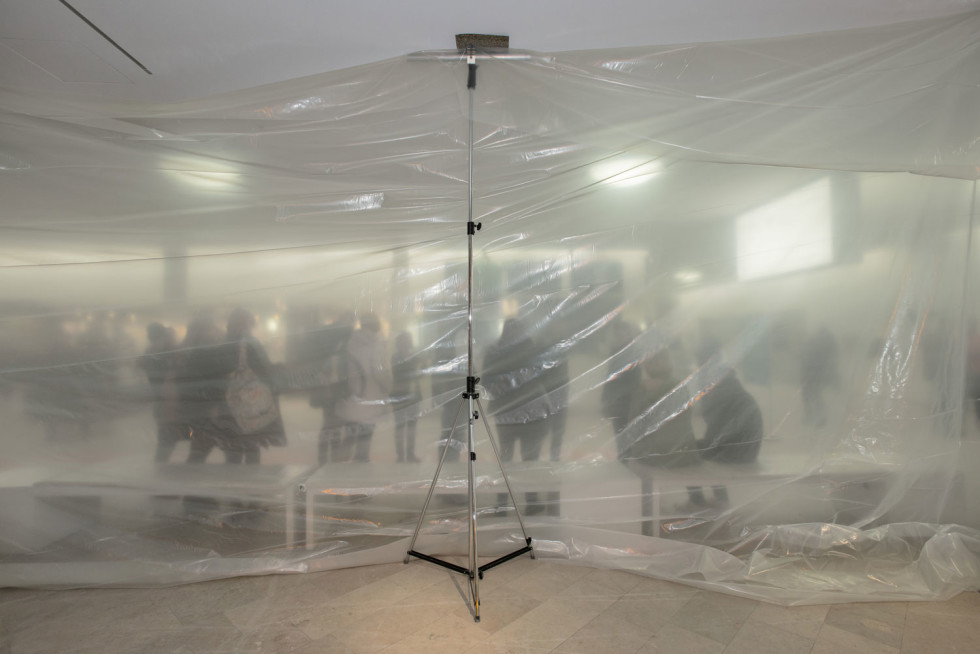 2.2 2016
Copper wire, paper, wood and Lego pieces in Model room
What is happening in the foyer? Our conservators talk to visitors about the exciting project going on behind the plastic sheets…
During the first three weeks of 2016 Moderna Museet is working with a new acquisition to the collection, Model room by Olafur Eliasson. Shown in a large glazed case during the recent Reality Machines exhibition the artwork will now be moved from the museum entrance. Conservators, registrars, photographers and technicians are now working with the registration and documentation of all the models so the work can be moved and installed in the permanent gallery space.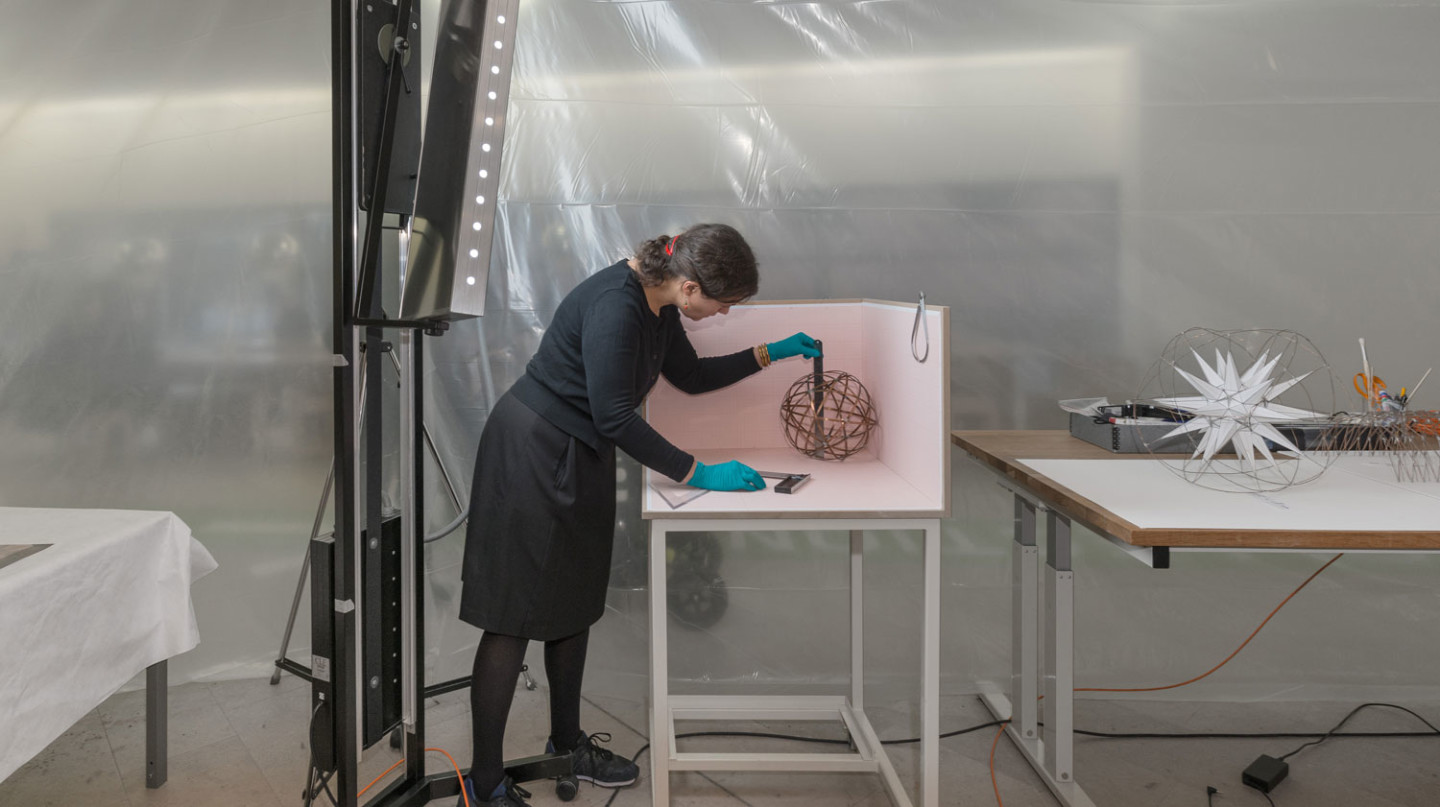 The artwork is composed of approximately 450 different models and prototypes that have been made by the Olafur Eliasson studio. All of these individual components require numbering, photography and their size and position in the case to be measured to allow reinstallation. The models were manufactured over a period from the 1980's until today, with many developed in collaboration with the architect and mathematician Einar Thorsteinn. Some of the models can be linked to realised projects, such as the Cirkelbroen in Copenhagen.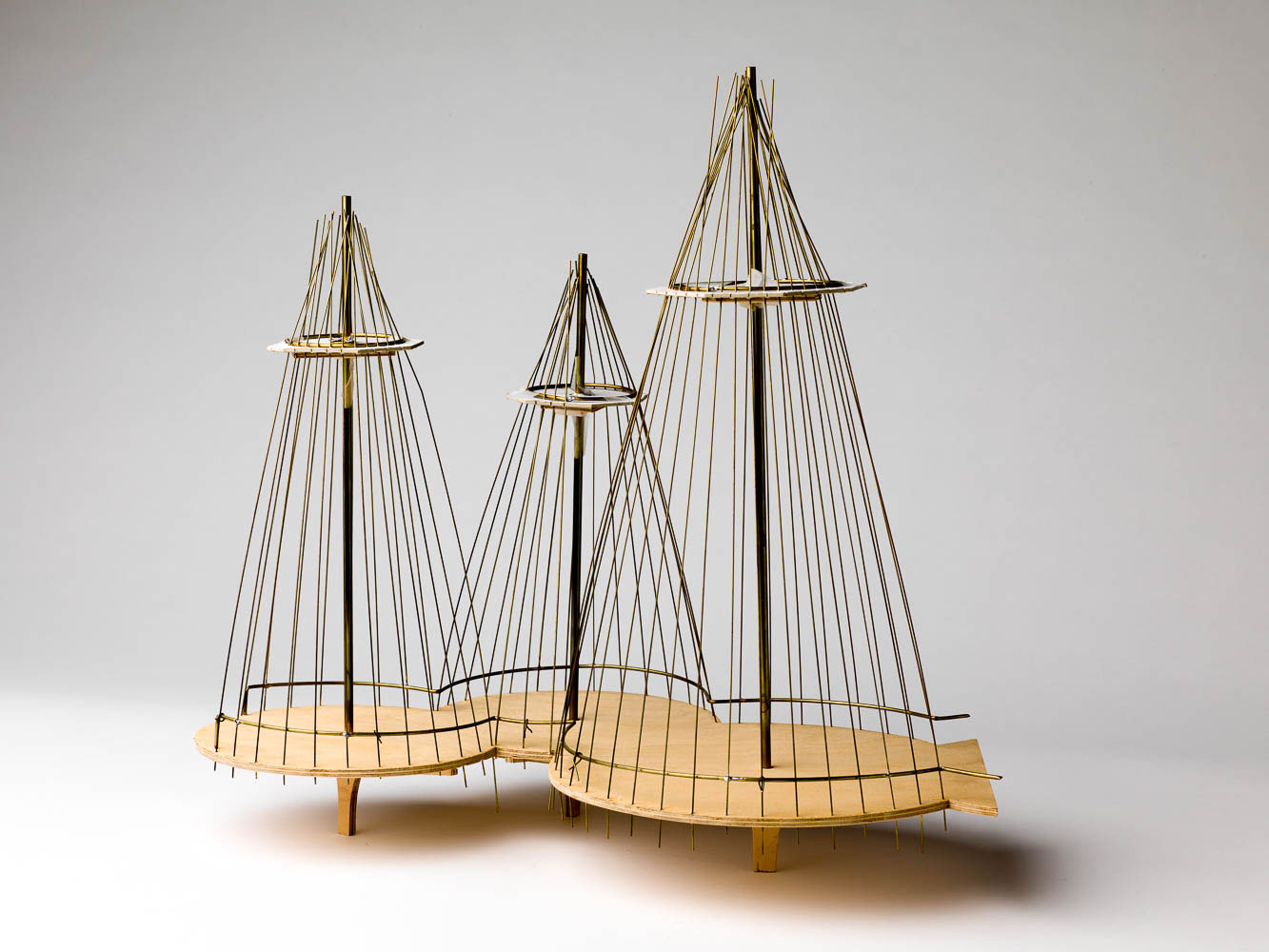 Conservators need to understand and describe materials in order to make a long term preservation plan for artworks. The models are constructed from a wide variety of materials – copper wire, cardboard, photocopies on paper, plastic Lego pieces, wood, foam and rubber balls, nylon stockings and 3D printed models have all been identified. Different materials deteriorate at different rates and it is necessary to anticipate future needs and plan for the long term care of the piece. Printed paper copies can be light sensitive and contact with copper in a humid environment can lead to corrosion causing accelerated deterioration and discolouration.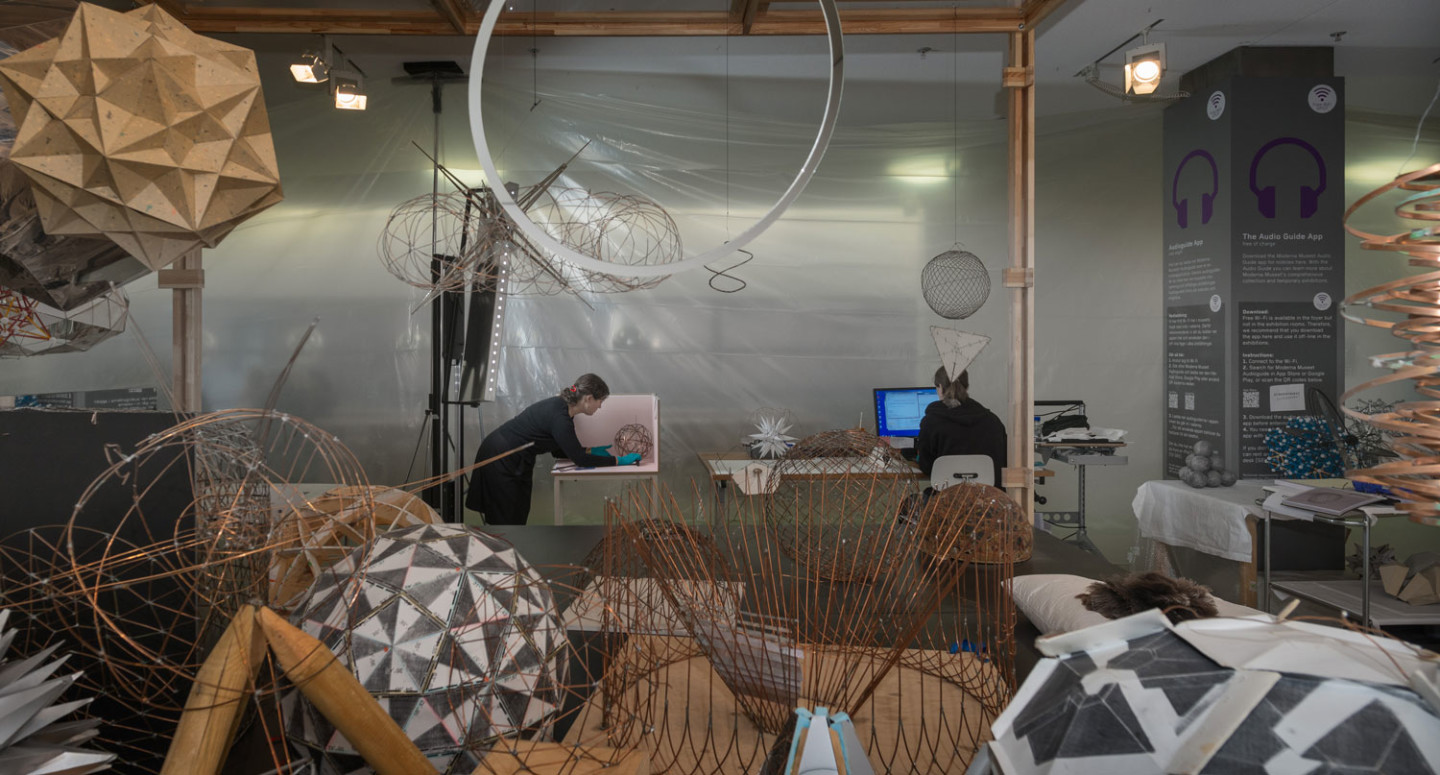 Pressure sensitive tapes, many plastics and rubber will change chemically and physically as plasticizers leach from the materials. Sticky surfaces, discolouration, bloom and brittleness are often signs of a permanent change in condition. Several of the paper models have many visible tape pieces which will discolour and fail to adhere with time, and 3D printed models are an example of objects made by new techniques where the durability is hard to predict. A conservation plan can include reattaching detached pieces of pressure sensitive tape with a protective barrier to stop plasticizers affecting the paper and ensuring drawings for the 3D models are secured so that replicas or exhibition copies can be used in the future while the originals is kept in storage without light exposure.
The models were previously stored at the Olafur Eliasson studio and used as a type of reference library. It is now crucial for Moderna Museet staff to understand the components of Model Room at the point of acquisition to ensure that the best possible conservation treatments, and preservation and storage measures are provided.
Contact: Tora Hederus and My Bundgaard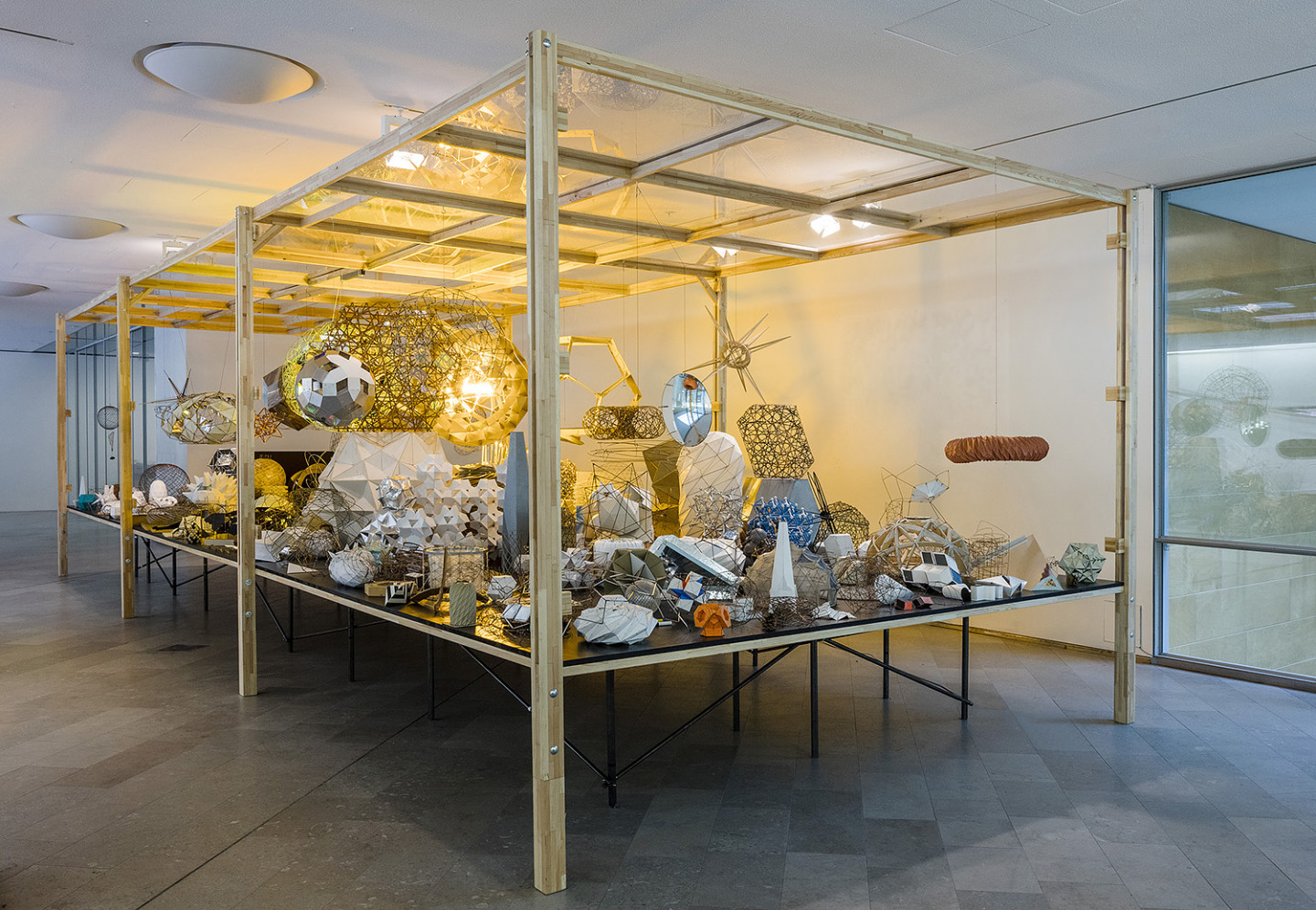 Published 2 February 2016 · Updated 24 June 2019