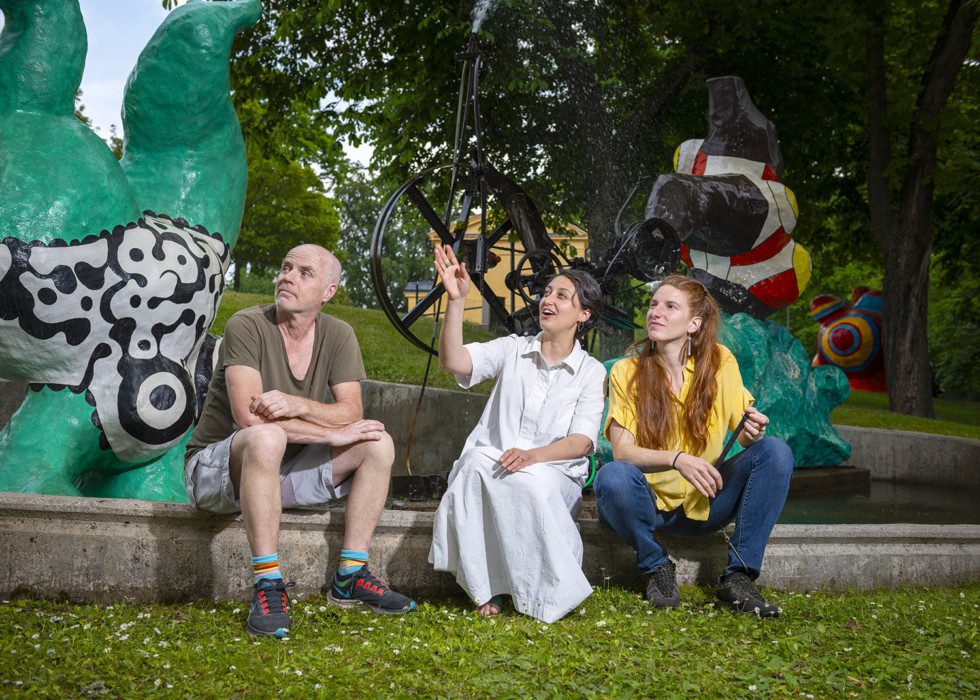 15.5 2023
The restoration of Paradise is about to start!
During the summer of 2023, you will notice that something is going on by the sculpture group "Paradise" outside the museum's main entrance. A long-awaited conservation of the artist Jean Tinguely's sculptures is now starting.
The sculpture group "Paradise" is both a landmark and a beloved artwork on Skeppsholmen. Here Jean Tinguely's black, angular and creaky machines meet Niki de Saint Phalle's colourful, life-affirming figures.
However, Tinguely's seven iron kinetic sculptures are in great need of conservation, therefore extensive work will begin on this part of the sculpture group in the summer of 2023. Piece by piece, the work will be taken care of in the conservators' studios at the museum, and the work is expected to go on for two years.
– The goal is to stay as close to the artist's original idea as possible so that the work isn't changed or affected due to the restoration, says Michaela Floerscu, conservator with a focus on metal, sculpture and installation art and project manager for the project.
Sustainable conservation for the future
Many of the challenges which apply to the moving parts of "Paradise", also apply to all kinds of kinetic sculptures which are powered by mechanics and machines. That is why an update of Moderna Museet's guidelines for the conservation of kinetic sculptures, in general, is happening simultaneously.
– The movement and the material are elements that are of equal importance to the artwork, but the movement itself creates ware and damage. The task is to find a balance between necessary changes of damaged parts while still conserving as much of the original material as possible, says Michaela Florescu:
– The question is therefore also how we can both run the machines and ensure their long-term conservation in the most sustainable way possible.
An international conservation project
The conservation work is financed by "The Bank of America Art Conservation Project & Restoration Program", which has chosen "Paradise" as one of its prioritized international conservation projects.
The amount that Moderna Museet is receiving from the "Bank of America Art Conservation Project & Restoration Program" is 1.7 million SEK.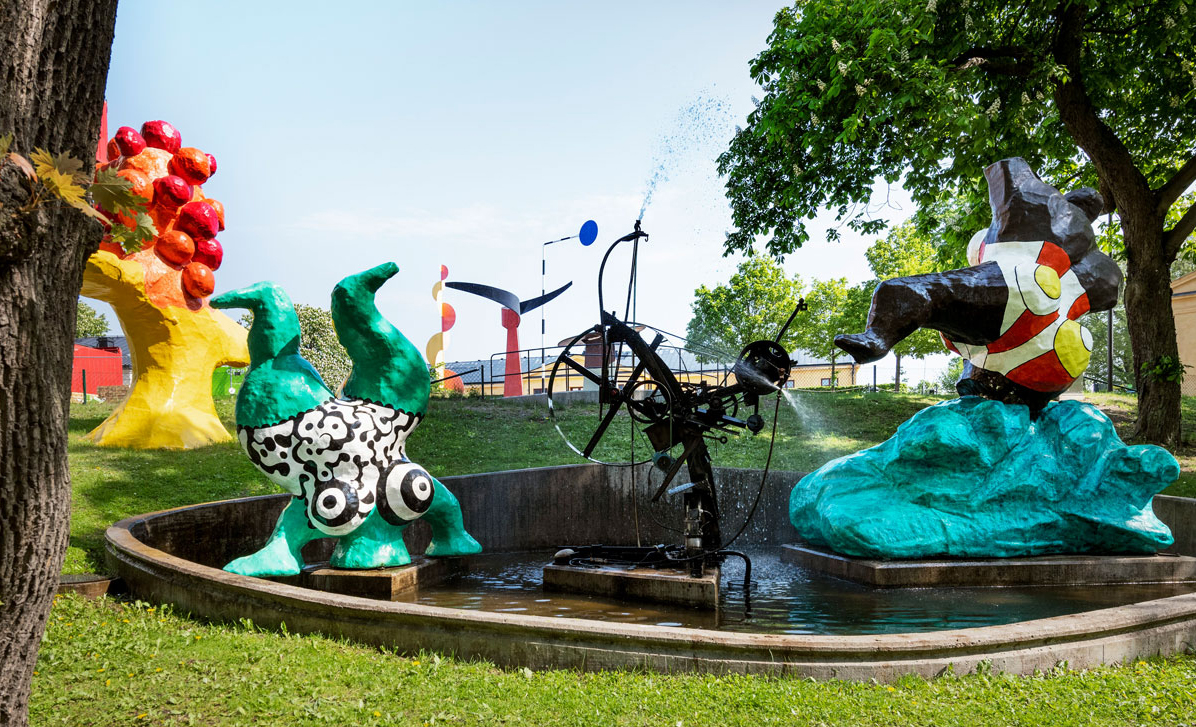 ON PARADISE
"Le Paradis Fantastique" was created in 1966 by the French artist Niki de Saint Phalle (1930–2002) och den Swiss sculptor Jean Tinguely (1925–1991) for the Worlds Fair in Montreal 1967, soon after the installation "She – a cathedral" had been on display at Moderna Museet.
In 1971 the artists donated the work to Moderna Museet. It was named Paradise and placed by the Skeppsholmen bridge. After pressure from the action group "Move Paradise", it came to be moved a few hundred meters closer to Moderna Museet's main entrance in 1986.
Would you like to know more about Paradise and all the other outdoor sculptures that surround Moderna Museet? Listen to our audioguide: Discover the art on Skeppsholmen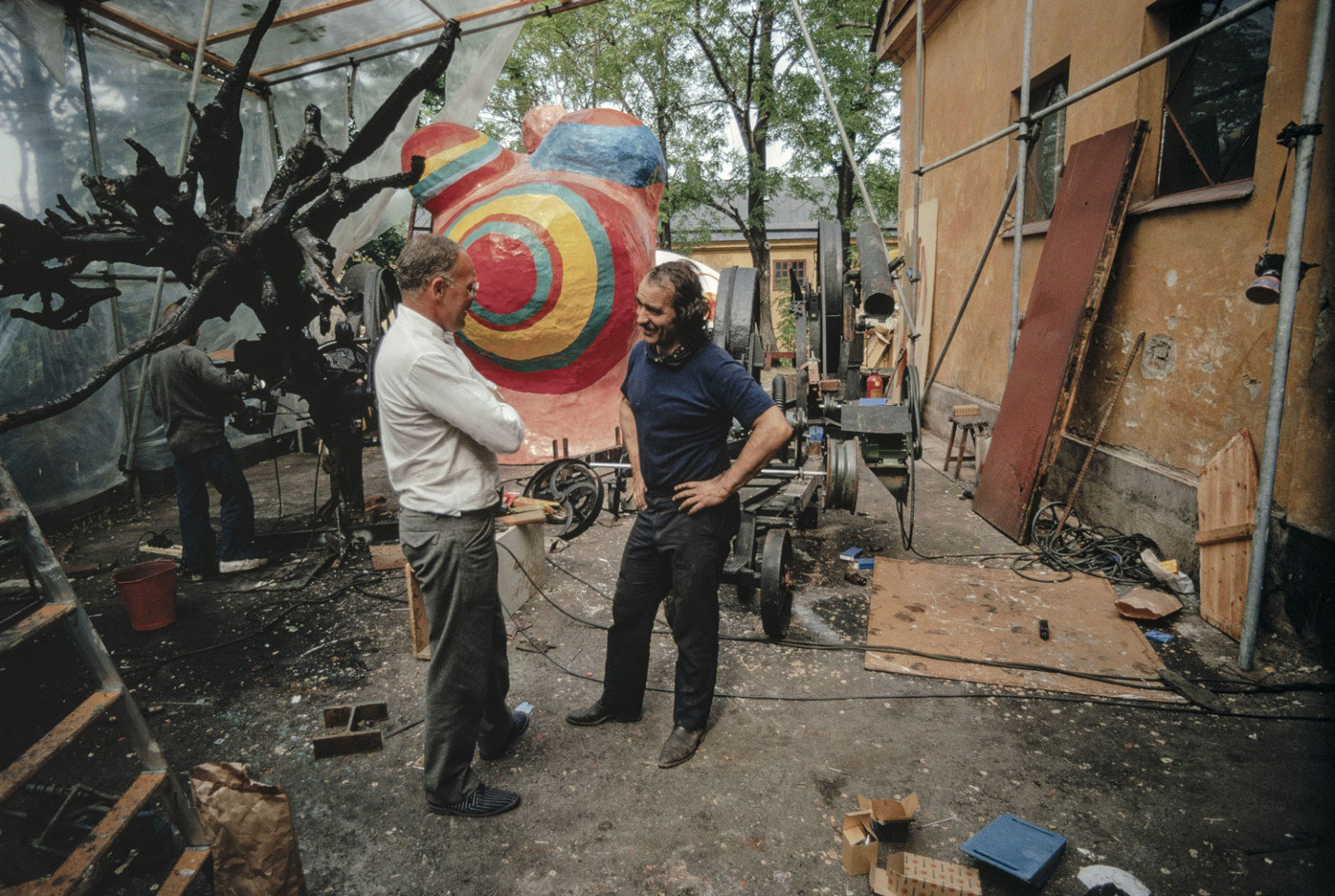 Published 15 May 2023 · Updated 8 August 2023