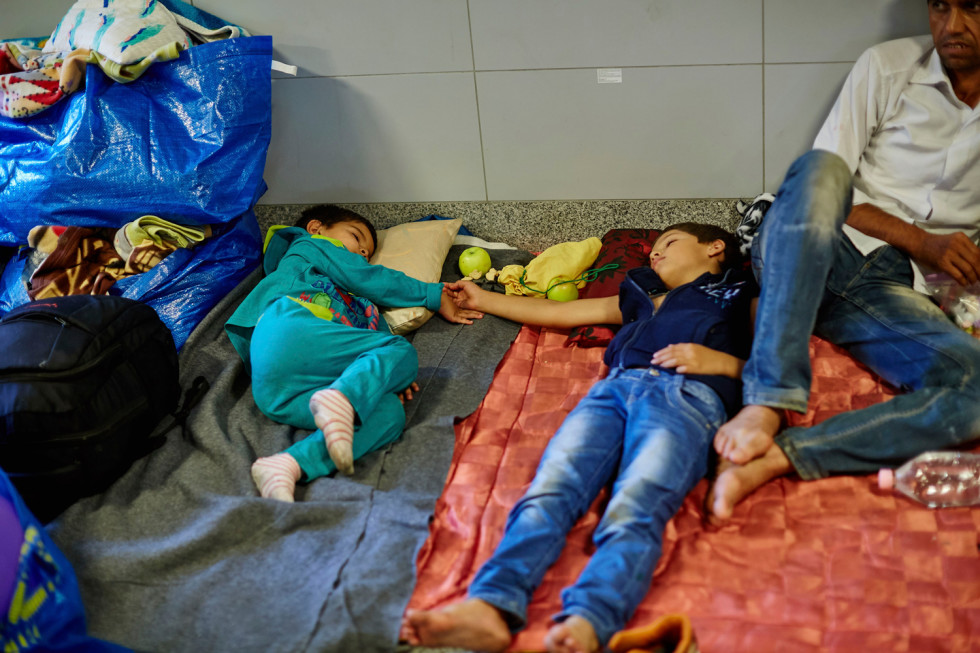 Adrian Paci and Tomáš Rafa
Meet two of the artists in The New Human
30.9 2016
Stockholm
We invite you to an evening of presentations and discussions about some of the most urgent contemporary topics.  Adrian Paci and Tomáš Rafa, two artists featured in The New Human, talk about their work with the researcher and artist Isabel Löfgren. Their discussion will touch on art activism, and on how artists today relate to subjects such as migration, globalisation and political and religious fanaticism.
Date Friday 30 September 2016
Time At 18–19.30
Place The Cinema, floor 2
Price Free Admission
Language English
After the talk Moderna Bar is open until 23.00 Welcome!
Adrian Paci
Adrian Paci's works focus on the human condition. His film, The Column, screened in The New Human, tells the remarkable story of a few stonemasons who endured great hardship transforming a raw stone slab into a Corinthian column in the course of shipping it from China to Europe. The realistic narrative itself also illustrates the terms that prevail in a global economy, where man's freedom of movement is conditional to the free movement of goods.
Tomáš Rafa
Since 2009, Tomáš Rafa has been documenting Europe's emerging nationalism and neo-fascism. Starting in 2015, he has also focused on how Europe is handling the refugee crisis. He engages in a form of politically charged art activism, of which Walls of Sports is one famous example. The project was carried out in several Slovakian communities where local authorities have built cement walls to keep out the Roma population. Together with volunteers and inhabitants, Rafa transforms the segregating walls with monumental murals.
Isabel Löfgren
Isabel Löfgren is an artist and researcher. Her thesis in 2015 at the European Graduate School was on Hospitality and Its Other: Migration, Media and the Divided City, in which she attempts to formulate a philosophy of migration and hospitality by exploring the shifting perspectives on guests and hosts, as reflected in segregated satellite cities.